Everything We Know About Halsey's New Album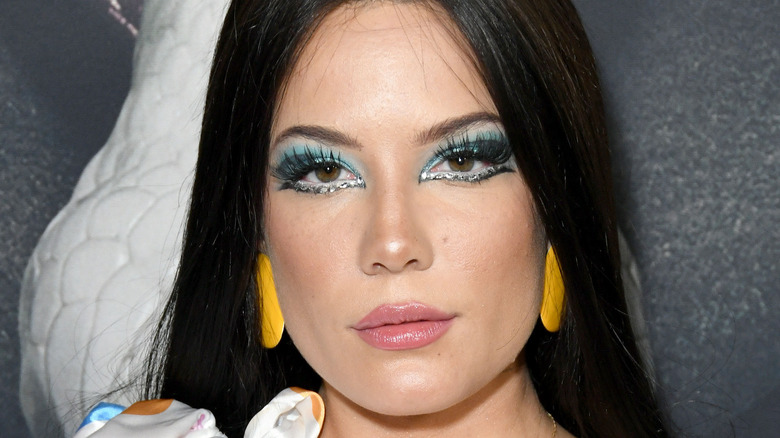 Shutterstock
Halsey has announced the release date and cover art for their highly anticipated fourth studio album, "If I Can't Have Love, I Want Power." Plus, they detailed the powerful message behind the album's concept in a candid post to Instagram.
"This album is a concept album about the joys and horrors of pregnancy and childbirth. It was very important to me that the cover art conveyed the sentiment of my journey over the past few months," the "Without Me" singer wrote on July 7. Halsey surprised the world with their pregnancy announcement in January. The baby's father is Halsey's boyfriend Alev Aydin, which also shocked fans because the public was unaware she was in a serious relationship.
Halsey continued, "The dichotomy of the Madonna and the Wh*re. The idea that me as a sexual being and my body as a vessel and gift to my child are two concepts that can co-exist peacefully and powerfully. My body has belonged to the world in many different ways the past few years, and this image is my means of reclaiming my autonomy and establishing my pride and strength as a life force for my human being," they proudly stated. Halsey's announcement comes about a week after they confirmed a new album would arrive shortly, as reported by NME.
The Grammy-nominated singer also delved into the meaning of her bold cover art. Keep scrolling to find out more about Halsey's album announcement, including when it drops, and how fans are reacting.
Halsey's bold cover art is a symbol for hopeful change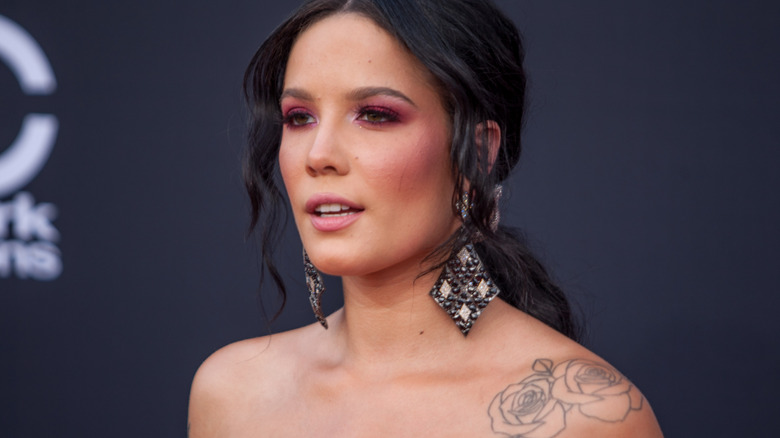 Shutterstock
The cover art for "If I Can't Have Love, I Want Power" is just as meaningful as Halsey's empowering message announcing it. According to the singer in their Instagram announcement, the "cover image celebrates pregnant and postpartum bodies as something beautiful, to be admired." They continued, "We have a long way to go with eradicating the social stigma around bodies & breastfeeding. I hope this can be a step in the right direction!" The album's bold artwork shows Halsey sitting on a golden throne holding a baby on her lap, with one breast completely showing.
Fans immediately filled Halsey's social media with messages of support following their exciting announcement. "SERIOUSLY THE MESSAGE BEHIND THIS IS SO BEAUTIFUL," one fan seemingly screamed from their screen. Another excitedly tweeted, "It's Halsey's world we are just tiny creatures in it!!" However, others are a bit confused about if the baby on the artwork is hers, as Halsey has not announced when her child is due as of this writing. "I need to know is this child a real child or is this child edited in or something i'm v confused. is this a photograph or a hyper realistic painting or digital rendering i need answers," one fan wrote, with many also agreeing with the confusion. At the time of this writing, Halsey has not responded to the speculation.
"If I Can't Have Love, I Want Power" drops on August 27.