When Did Tom Holland And Nadia Parkes Break Up?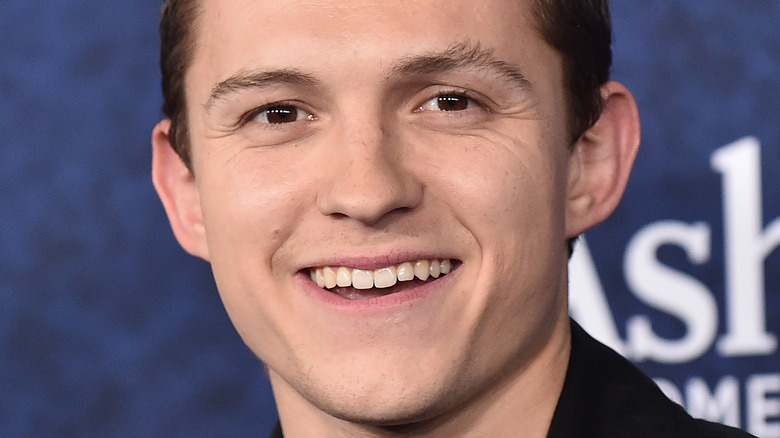 Shutterstock
Tom Holland and Zendaya had avoided confirming their rumored relationship for years, so when the pair finally allowed themselves to be photographed smooching in the car, the entire internet collectively screamed, "I knew it!" Dating rumors have been following them for so long, which naturally invites speculation as to the relationship timeline. Like hey, wasn't Holland just dating British actor Nadia Parkes? When did they break up?
Zendaya and Holland met on the set of "Spider-Man: Homecoming" in 2017, with Holland as Peter Parker and Zendaya as his love interest, MJ. The duo's other greatest hits include "Spider-Man: Far From Home," and of course, the infamous "Lip Sync Battle" episode in which Holland performs the world's most perfect choreography to Rihanna's "Umbrella." As two of the most likable, crushable young stars in Hollywood who happen to look gorgeous together, it's no wonder fans ship them so hard.
But while we can't tell you when these two lovebirds first started making out off-screen as well as on, here is what we know about Holland's erstwhile girlfriend Parkes.
Tom Holland is secretive about his girlfriends, including his exes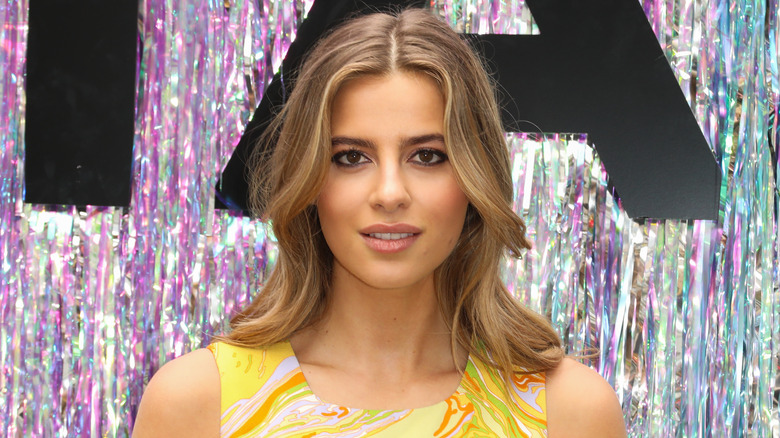 Paul Archuleta/Getty Images
Tom Holland is famously guarded about sharing a lot of his romantic life on social media, which is why it was a surprise when he shared pictures of Nadia Parkes on his Instagram, apparently confirming they were a couple. The two had reportedly begun dating in early 2020, though neither has ever positively confirmed nor denied a relationship publicly. Part of the reason for this may be that Holland knows exactly how invested all of us are in his relationships.
"If you were to break up with that person, people will have their own opinions as to why you broke up or whose fault it was," he told Esquire in a February 2021 interview. "And me being a famous person and having people that love me around the world, if I were to break up with a poor girl, they might think it was her fault. And I wouldn't want that pressure to be on someone because of me."
At the time, it seemed like this meant that Holland was saying he was dating Parkes. But now it looks like they may have split before then. Which would also explain why neither he nor Zendaya have offered any further explanations for that kiss.