Who Is Shaunie O'Neal's Boyfriend, Pastor Keion Henderson?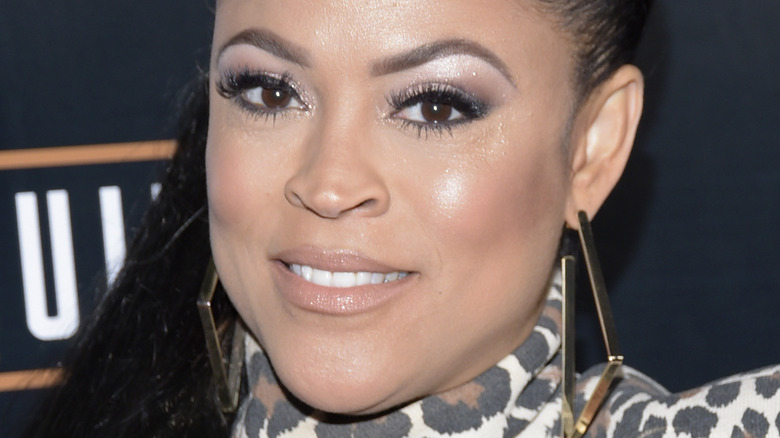 Michael Tullberg/Getty Images
Shaunie O'Neal has laid her heart out there and told the world that she has fallen in love again. The "Basketball Wives" star publicly declared her feelings for Pastor Keion Henderson in an Instagram birthday tribute. Although it's unclear how long they've been seeing each other, it seems things are pretty serious. 
On July 6, Shaunie stunned her 1.3 million fans by wishing her 40-year-old boo a happy birthday. The reality star tries to keep her love life under wraps, last telling VH1 in 2016 that she and Marlon Yates had broken up. Five years later, Shaquille O'Neal's ex-wife is waxing lyrical about a man of the cloth. Not only did Shaunie call Henderson her best friend in her Instagram tribute, but she also bestowed on him the pretty hefty title of "partner in life."
Shaunie wrote, "Today I celebrate you because as our friendship has blossomed, you've become my safe place where I can authentically grow without judgment." Aw, they were friends first! "You are my soundboard, you've taught me so much thus far, and you love me and my children unconditionally," she said before adding, "During a time where I had given up on finding a soulmate, God sent you. Thank you for being my friend first, yet being intentional with my time and heart." Shaunie then wished Henderson a happy birthday. But who is the man who's stolen her heart? Keep reading to find out.
Keion Henderson and Shaunie O'Neal are both divorced parents
Pastor Keion Henderson made it Instagram official and reposted Shaunie O'Neal's birthday message. He singled out his lady and said, "I will accept all congratulatory messages but yours, @shaunieoneal5 will I cherish forever. Thank you for making my 40th Birthday one I will never forget!" Henderson continued by lavishing praise on the 46-year-old reality star, not holding back anything. "Shaunie, you're the gift that keeps on giving. Thank You for accepting my friendship first and trusting me as your safe place where we both can grow without judgment." It seems as if these two are ready to level up.
According to his website, Henderson founded Houston's Lighthouse Church, which has a membership of over 12,000 members, in 2009. The pastor studied theology at the Faith Evangelical College and Seminary in Tacoma, Washington before establishing the Well Experience Singles Conference and the Destiny Empowerment Conference. He recently authored "The Shift: Courageously Moving from Season to Season" and spoke to Forbes about getting stuck after making a decision. "The moment you know you have to move or move on, you have to do that pretty quickly," Henderson told the outlet. In the book, he advises to analyze slowly and to then act quickly after making a decision.
It seemed as if Henderson would do well to follow his own advice. A solid friendship can only lead to a solid romance, no?