The NCIS Star You Didn't Realize Was In Almost Famous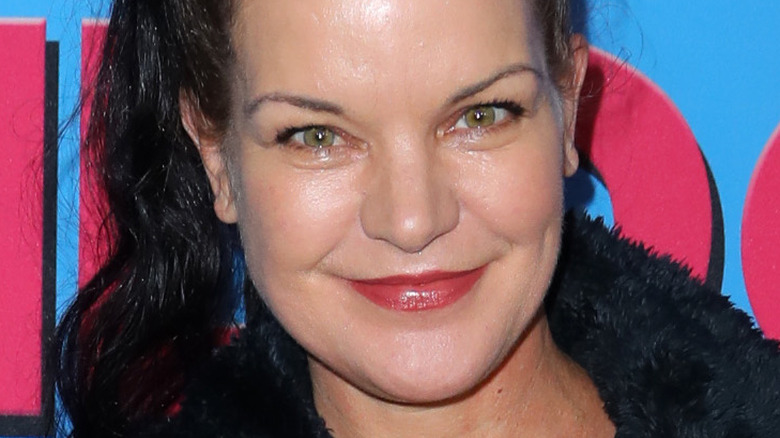 Jc Olivera/Getty Images
When Cameron Crowe wrote his "love letter to rock music" in cinematic form, it became a little more than "Almost Famous" following its release. The music journalist turned director spent most of his younger years on the road as a reporter for Rolling Stone during the 1970s, per Reel Rundown. He eventually decided to tell his crazy story full of sex, drugs, and rock 'n' roll with the release of the indie classic "Almost Famous" in 2000 — and thank goodness he did. 
The film not only garnered both critical and commercial success (it won an Oscar for Best Original Screenplay), but it also eventually catapulted a number of little-known actors to Hollywood stardom, per CheatSheet. Alongside seasoned professionals like Frances McDormand and Philip Seymour Hoffman was a 21-year-old Kate Hudson (who was Oscar-nominated as Best Supporting Actress) and a 20-year-old Zooey Deschanel. Billy Crudup was even starting out in his early 30s as he played a shaggy bass guitarist in the film. 
Another lucky actor who scored her big break in the comedy-drama happens to be a lead character in "NCIS." 
Pauley Perrette played a plucky radio DJ in Almost Famous
Pauley Perrette may always be known by "NCIS" fans as Abby Scuito, but the actor showed her wild side as a rock 'n' roll commentator in "Almost Famous." In a blink-or-you'll-miss-it moment, Perrette plays DJ Alice Wisdom during an early scene in the film, opposite Philip Seymour Hoffman. A 31-year-old Perrette was interviewing Hoffman's character, music critic Lester Bangs (a dramatized version of the real critic) upon his return to San Diego. She begins her dialogue by praising Hoffman's character, saying, "It's quite an honor to have the world's greatest rock critic and editor of Cream magazine back home in San Diego for a few days." But the compliments end shortly after, as Hoffman picks out her The Doors vinyl and calls Jim Morrison "a drunken buffoon." Perrette claps back to the critic and says, "I like The Doors" — just like Abby would.  
Despite her limited screen time, Perrette's role was significant enough to see her meet the real-life inspiration. DJ Alice Wisdom was based on Gabriel Wisdom, a radio host whom director Cameron Crowe would visit and chat about all things music with when in town, per The San Diego Union-Tribune. Perrette reportedly became acquainted with Wisdom during filming, as he personally assisted in the recreation of his former studio for her scene.
And just a couple of years later, Perrette went from cameo character to series regular as she was cast in "NCIS" as Abby, another character with unique style and taste.