Inside Kate Hudson And Goldie Hawn's Relationship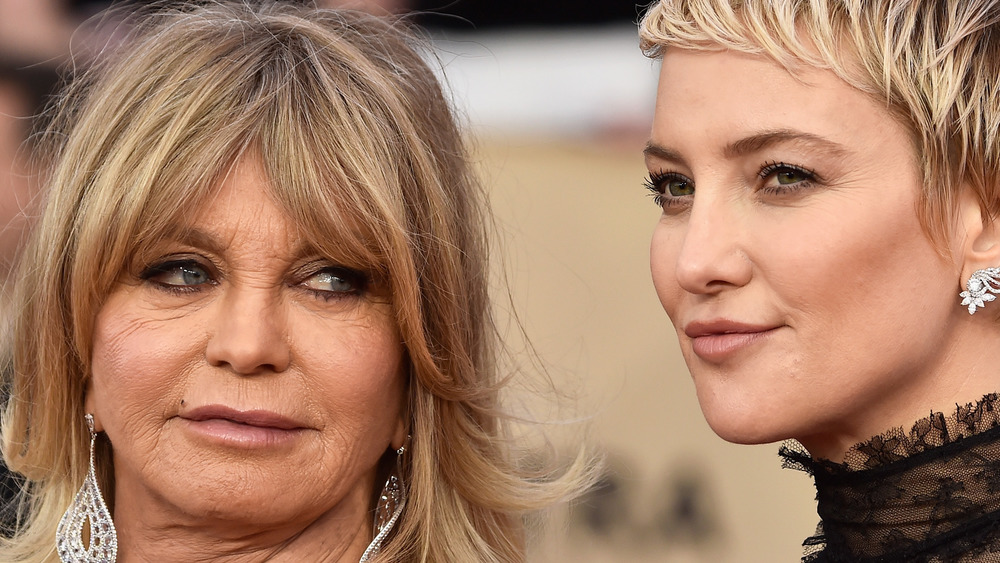 Frazer Harrison/Getty Images
Kate Hudson and Goldie Hawn may have the ultimate Hollywood mother-daughter relationship.
Hudson noted on the TODAY show how much her mother means to her, especially given the estranged relationship she has with her dad Bill Hudson. "I have a beautiful mother," said Hudson, per Daily Mail. "I have a stepfather who stepped in and played a huge, huge part in sharing what it is to have a dependable father figure in our life, but it doesn't take away from the fact that we didn't know our dad." Hudson was referencing her stepfather, Goldie Hawn's husband Kurt Russell, who helped raise her and her brother Oliver Hudson. 
Despite her difficult relationship with her father, the How to Lose a Guy in 10 Days star has previously revealed the one parenting tip she learned from her mother: don't talk down about your ex-spouse. "I think the one thing that I learned from my mom is that no matter what you're feeling and no matter what — when I see my friends talking s**t about their ex-spouses in front of their kids, I get so upset because they don't recognize how much that affects their child and how resentful their child will become of them," said Hudson on the Divorce Sucks! Podcast (via People). "No matter what, I never heard a bad word about my father."
Goldie Hawn and Kate Hudson are the only girls in the family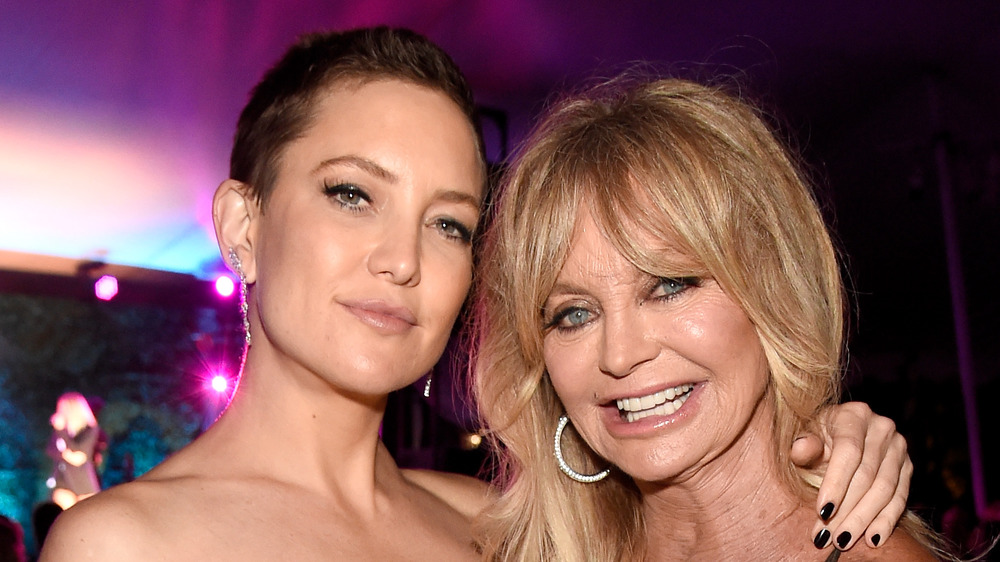 Kevin Mazur/amfar/Getty Images
The strong bond between actresses Goldie Hawn and Kate Hudson is largely thanks to the Bride Wars actress being the only girl in the family.
"A mother-daughter bond is very different," the First Wives Club told People. "When I had Wyatt — my third, Kurt's and mine — [Kate] came to the hospital. She was 7, and she came up to me: 'Mommy, I'm so happy I'm your only girl.' I said, 'I'm so happy too, honey.' As we grow older together, I can't express the amount of love, joy, laughter, sadness we share. She understands me, I understand her. We're girls. We share everything. She's, like, the greatest."
Hudson reiterated how being the girls of the family has made their bond stronger to PopSugar, revealing, "I pretty much talk to her every day. I can't really go a week. I've gone a week, but it's super rare."
With both actresses being A-list Hollywood celebs, it is no question both Goldie Hawn and Kate Hudson are proud of each other's accomplishments. The mother-daughter duo even sat down to reminisce about each other's iconic roles, quoting each other's most famous lines.