The Real Reason Jimmy Carter Gave Up His Military Career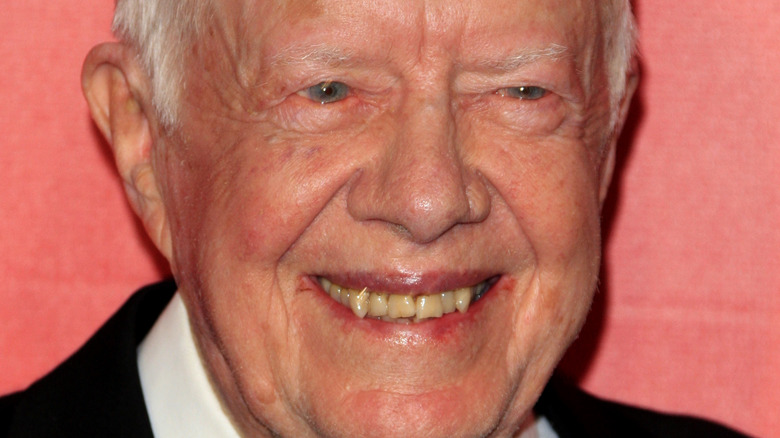 Shutterstock
Jimmy Carter, the country's oldest living former president, is remembered for many things: Southern Democrat, early civil rights supporter, one-term president, and Nobel Prize winner. But Carter has done plenty of other, slightly less flashy or remarkable things in his life, which really should get more attention. He and former first lady Rosalynn have been married for 75 whole years, for one thing, which is, to use his own words "extraordinary." 
And unless you're a real American history buff with a focus on presidential biographies, there's probably a lot about Carter's early life and upbringing that you don't know. For instance, the Georgia-born future president was actually the first person in his family to graduate from high school, much less college. He then joined the naval academy at Annapolis during World War II, because the man is a patriot and a scholar. And the reason he eventually left the military is pretty much the most on-brand Carter thing in the world.
Jimmy Carter is a true patriot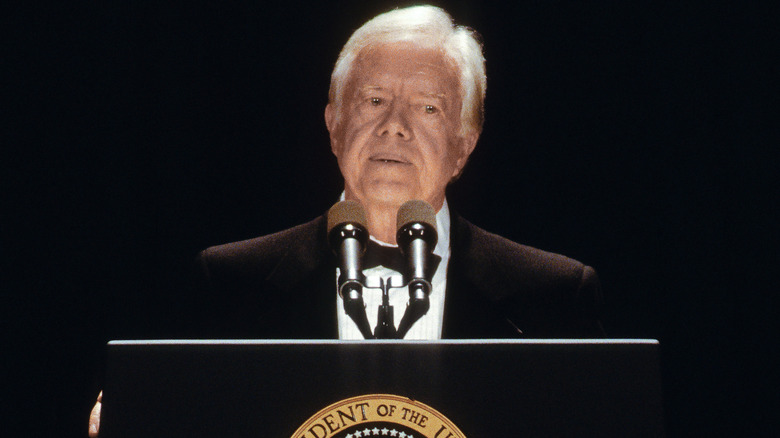 Shutterstock
Jimmy Carter's image as a down-home country boy really is no joke. After eight successful years working in the Navy after the end of World War II, Carter got news that his father Earl had died of cancer, and that the family's peanut farm was in real danger of going under, according to the UVA Military Center. That's right, Carter quit the military in order to save the family peanut farm.
It wasn't all easy either. The site also says that during this time, the White Citizens Council was formed by angry racists in order to maintain the segregated status quo in the South. Carter was the only white man in his hometown who refused to join the group, inspiring a widespread boycott of his business. The more you know!
Carter may have been voted out of office after a single term, but he has also outlived two of his successors and come to be known as a good politician ahead of his time. Maybe he did win after all.