Are Ben Affleck And Jennifer Lopez Already Moving In Together?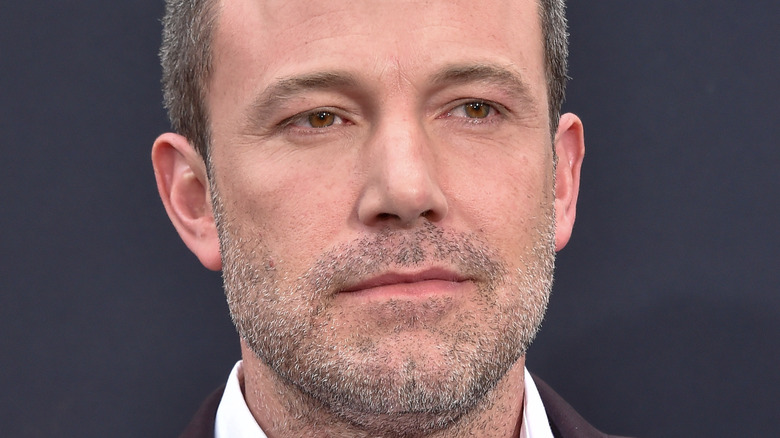 Shutterstock
Ben Affleck's split with Ana de Armas in early 2021 left many wondering about the Hollywood hunk's next move. The question was evident: Would Ben Affleck move on to someone new or return to someone familiar? Perhaps a familiar face like Jennifer Lopez with whom he had a two-year engagement in the early 2000s? Well, fans didn't have to wait long for an answer.
Affleck and Lopez connected once again in May 2021 after J-Lo called it quits with her fiance Alex Rodriguez. And what a start they had! The two took a romantic trip to Montana to kick off their lost romance. Per Page Six, their Montana trip was a "perfect backdrop for a romantic trip where they could spend time alone."
Since then, Affleck and Lopez have become even closer and spent a lot of time together. Per Us Weekly, their relationship has evolved with time. Now, the pair finds themselves laughing at those who say they are rushing to things. The two cannot get enough of each other, and this suggests that they'd want to be more involved in each other's lives as a couple — so much so that they'd even move in together. So, what's the status of Affleck and Lopez's living situation? Are they actually going to take that next step?
Jennifer Lopez and Ben Affleck could soon share a spot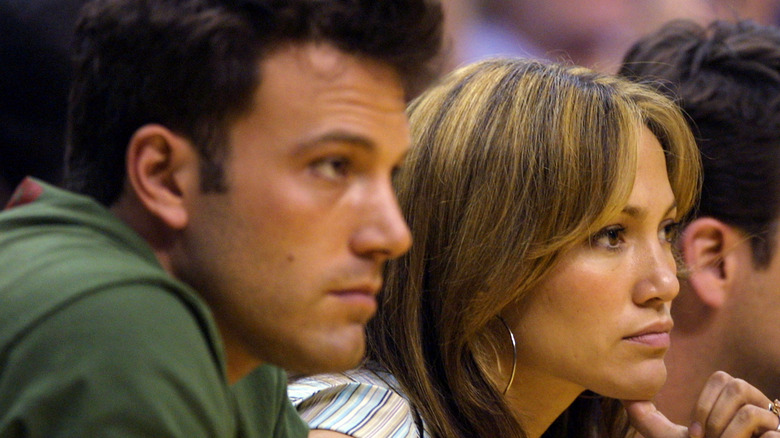 Joe Llano/Getty Images
It turns out that the move is happening! According to a new report, Ben Affleck and Jennifer Lopez may have decided that it's time they start living together in the same house as a couple. 
"Ben and Jen are spending almost every night together when they're not working," an insider told Us Weekly on July 8. "They plan on moving in together very soon." The insider added that they two have their whole life ahead of them to ensure they have set things up comfortably. "She intends to be an involved stepmom who's there for Ben in that area, plus she'll want him to make the same effort with her and Marc's kids," the source revealed.
If Affleck and Lopez are planning to move in together, it also means that they are getting along well with each other's kids. Affleck shares three children — Samuel, 9, Seraphina, 12, and Violet, 15 — with his ex Jennifer Garner, whom he was married to from 2005 to 2018. J-Lo shares twins Emme and Max, 13, with her ex-husband Marc Anthony. Looks like they just have the recipe to weave new magic into their rekindled romance.