Angelina Jolie Is Fuming At Brad Pitt Again. Here's Why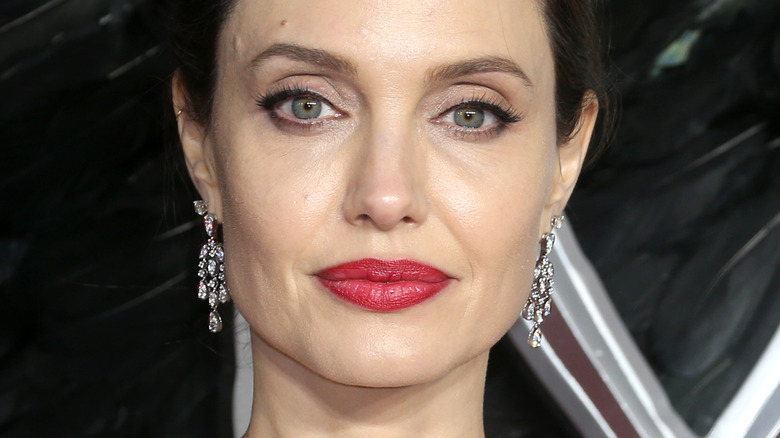 Shutterstock
The biggest, messiest divorce in Hollywood recently is arguably the ongoing drama between Angelina Jolie and her ex Brad Pitt. Before we get into the latest news, though, here's a little background.
Pitt and Jolie were once the very definition of a Hollywood couple. The impossibly good-looking actors met on the set of "Mr. and Mrs. Smith" and quickly fell in love. The only problem was that at the time, Pitt was married to Jennifer Aniston. Despite the bad press, Pitt and Jolie persevered and were together for the next 12 years. They adopted three children — Maddox, Pax, and Zahara — and welcomed three of their own, Shiloh, and twins Vivienne and Knox.
Things all came crashing down in 2016 when Pitt and Jolie announced their split. The final straw came when Pitt allegedly became violent towards Jolie and Maddox while aboard a private flight. The FBI and social services opened a case against Pitt, but he was never charged with any crime, per The Daily Mail. What came next was a years-long custody battle which in May, ended with the judge denying Jolie's request for full physical custody. Jolie was reportedly furious with the decision and plans to fight the ruling in court. Now, a few months later, Jolie has reason to be even angrier. Here's the latest blow on her end.
Angelina Jolie can't sell the winery she alone purchased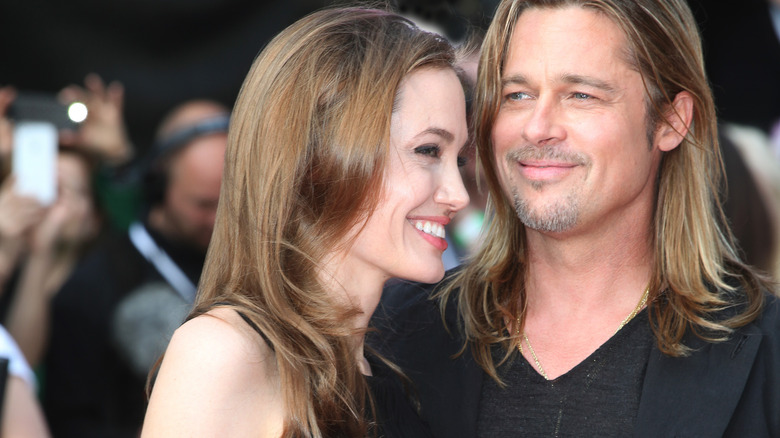 Shutterstock
It isn't just custody of their children that Brad Pitt and Angelina Jolie are fighting over. They are reportedly still trying to settle property issues, and Jolie is furious. Years ago, the former couple purchased a castle and winery in France — Château Miraval — and now that they've split they want to unload it. Jolie attempted to sell the land but was stopped by a temporary restraining order that prevented either party from making financial decisions in the midst of a divorce, per Us Weekly.
Us Weekly reported that Jolie had found a buyer but that she was unable to sell because of the financial restraining order. Jolie's attorneys argued that the property belonged solely to Jolie and thus was her right to sell without consulting Pitt, as it was purchased before they wed. This latest development only adds fuel to the fire that is the Jolie-Pitt divorce. Jolie is reportedly still reeling from the judge's May decision not to award her full custody of their children. "She will never forgive [Pitt]," an insider told the outlet at the time. "She maintains it's far from over and still believes that justice will prevail." What a rough situation. 
If you or someone you know is dealing with domestic abuse, you can call the National Domestic Violence Hotline at 1−800−799−7233. You can also find more information, resources, and support at their website.