Why Bo Derek And John Corbett Won't Get Married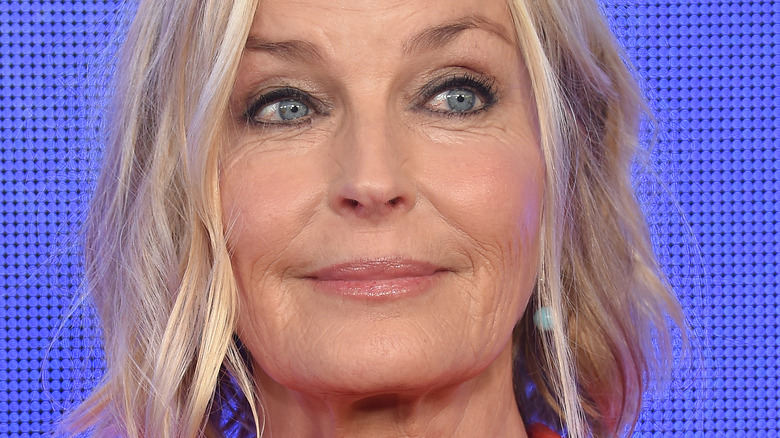 Shutterstock
Bo Derek and "Sex and the City" star John Corbett are one of Hollywood's cutest pairs. The couple's romance has spanned decades, beginning way back in 2002. As of this year, Corbett and Bo have been together for 19 years, which is basically a lifetime in Hollywood! They live in Santa Barbara, Calif., and have a few dogs and horses, per Variety. How cute is that? But before Corbett, there was another John in Bo's life.
According to Variety, Bo was previously married to producer John Derek for 22 years. The pair remained married up until 1998 when John died. The couple came under a lot of scrutinies thanks to their 30 year age difference, and they began their romance when Bo was just 17-years-old. At the time, John was married, and Bo told the outlet that one of her biggest regrets in life was breaking up his previous marriage. "That still breaks my heart, being part of breaking up a marriage is a horrible thing, and I still can't believe I was a part of it," she revealed. "I've said it before, but I'll never forgive myself. I might move on and make sure I don't make the same mistakes again, but you have to move on. But I look back at that time in my life as a terrible mistake."
Now, Bo seems perfectly content with being in a relationship with no title. Keep scrolling for more details on why Bo says she and Corbett won't get married.
Bo Derek and John Corbett are enjoying life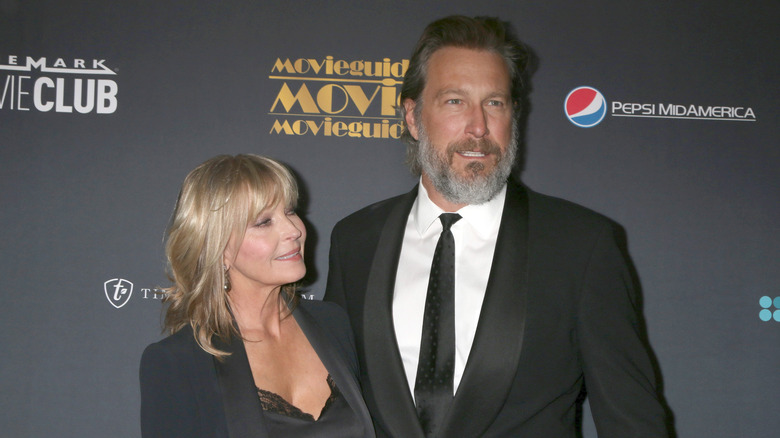 Shutterstock
Bo Derek and John Corbett have a great relationship, but sometimes you just have to go by the motto, "if it ain't broke, don't fix it." In an interview with Fox News, Bo shared that there's no secret sauce to a long-lasting relationship in Hollywood, but instead, her connection with Corbett is just something special. "It was just an attraction, a comfort," she gushed. "He makes me laugh all the time. He's full of life, full of joy. I became attracted to him, and I still am. We take things day by day, and I think we are still there." She also joked that they're just starting to get "more settled."
While they seem to be perfect for one another, don't count on them to make things official anytime soon. "I think when you're beginning a young family, and you're going to have children and set up this new family tree branch, it's obviously a wonderful commitment and it's meaningful," Bo told the outlet in regards to marriage. "But for us in our lives, it hasn't been [important] yet."
The couple met after they were set up on a blind date by Corbett's agent, Norby Walters. Corbett didn't have someone to take to the Oscars in 2002, the same year his hit "My Big Fat Greek Wedding" debuted. "I was very intimidated!" he said of being paired with Bo. However, things worked out for the best, and we love this adorable couple!