Gigi Hadid Covers First-Ever Issue Of Vogue Arabia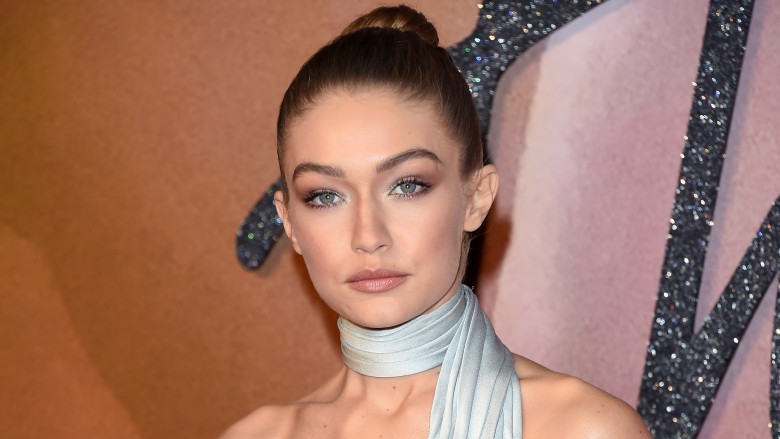 Getty Images
At 21, model Gigi Hadid has racked up nearly as many Vogue covers—with her latest appearance bringing her total to a whopping 17!
While Hadid has already graced the "big 4" (Vogue US, Paris, Italia, and UK)—thereby joining the ranks of an exclusive list of models—this latest cover holds a special honor as it marks Vogue Arabia's first issue.
Hadid is half-Palestinian, on her father's side. Her parents, former Real Housewives of Beverly Hills star and Dutch model Yolanda Hadid and real estate developer Mohamed Hadid, were married from 1994-2000. The couple welcomed three children during their marriage, Gigi and fellow models Bella, 20, and Anwar, 17.
"I think the beautiful thing about there being international Vogue's is that, as a fashion community, we are able to celebrate, and share with the world, different cultures," Zayn Malik's significant other wrote in an Instagram post on March 1, sharing the publication's black and white cover. "Being half-Palestinian, it means the world to me to be on the first-ever cover(s) of @voguearabia, and I hope that this magazine will show another layer of the fashion industry's desire to continue to accept, celebrate, and incorporate all people & customs and make everyone feel like they have fashion images and moments they can relate to... & learn and grow in doing so."
The launch of Vogue Arabia marks the twenty-second edition of the publication worldwide; it's the first Vogue to represent an entire region and first to launch digitally before the print copy's debut.
While you won't be able to purchase a copy in the U.S., the first issue of Vogue Arabia will hit newsstands across the Middle East and North Africa region on March 5, as well as London, Paris, and Milan.