Why Wendy Williams Is Under Fire After Reporting TikTok Star Swavy's Death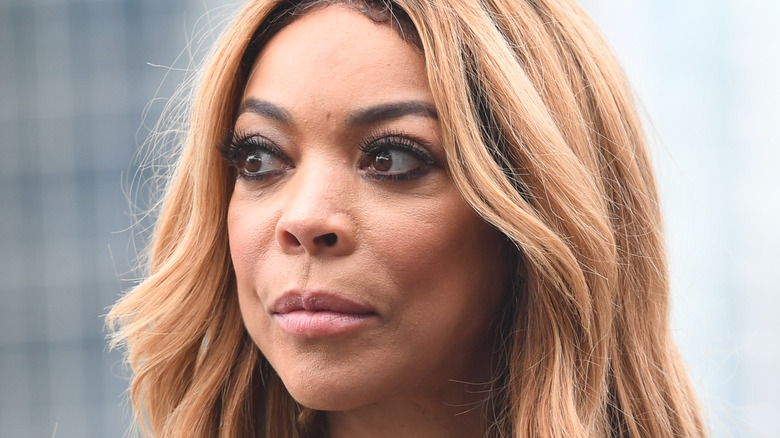 Paras Griffin/Getty Images
Wendy Williams is currently under fire over her recent report of Swavy's death. The young TikTok star (who went by the username @Babyface.S and counted 2.7 million followers) passed away on July 5 at age 19 after suffering a gunshot wound, per Insider. The family of the Delaware-born star confirmed the sad news on social media two days after his passing.
"It is with great sadness that we announce Swavy's passing on 07/05/2021," Swavy's family wrote on his Instagram account. "He was taken away from us due to a senseless act of gun violence." The family also noted that though they can't give fans much more information due to an ongoing police investigation, they plan to get justice for Swavy. "This is just the beginning, we will forever keep his name alive and continue his legacy," they continued. "The impact he had on others remains unmatched."
Several outlets reported about his death, including "The Wendy Williams Show." On the latest episode of the talk show, Williams mentioned Swavy during her "Hot Topics" segment ... and is now getting dragged over what she said about the late TikTok star. Find out more below.
Twitter thinks Wendy's reporting of Swavy's death was 'offensive'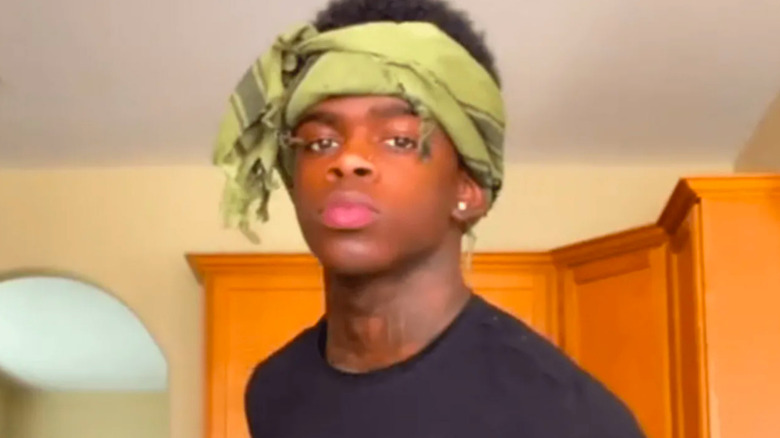 TikTok
During her "Hot Topics" installment on July 8, Wendy Williams went over the most buzzworthy news of the day, including the death of TikTok star Swavy. However, many found the way she introduced the topic to be distasteful.
For starters, Williams seemed to complain about not having as many followers as Swavy. "Well, he's a TikTok star and he's got more followers than me. 2.5 million," she said, as Swavy's picture displayed behind her. Still, one of her collaborators tried to reassure her by pointing out Swavy's following on another platform. "On TikTok," they said on-air. "But on Instagram, you've got more followers," her point-person said, as the studio audience clapped. Then — after noting that "no one uses Instagram anymore" and going on a rant about how she doesn't know what TikTok is — Williams turned around to get a better look at Swavy. "So here he is," she said, as the crowd laughed. "He's 19. And he was murdered Monday morning." 
Fans didn't appreciate Williams' insensitive reporting and quickly took to social media. "The way Wendy Williams introduced that story about that TikTok star's passing was offensive," one fan tweeted. "I swear she still thinks she is on the radio with the way she discusses the news. She has always had a very dark spirit." Some are even asking for the show to be terminated. "Wendy Williams show needs to be canceled fr [for real]."