Who Did Machine Gun Kelly Date Before Megan Fox?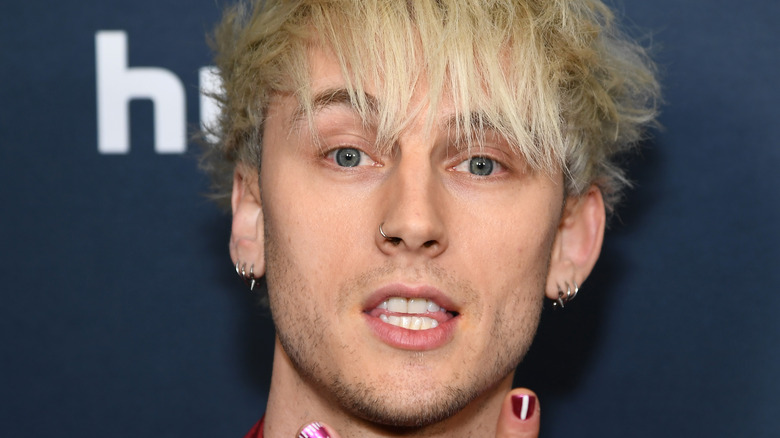 Dimitrios Kambouris/Getty Images
It sort of seems like Machine Gun Kelly and Megan Fox went from zero to basically married in the blink of an eye — but maybe we shouldn't be that surprised. It's not like either of these two ridiculously hot people has ever stayed single for very long.
A few months after Fox split from her husband of ten years, Brian Austin Green, in November of 2020, she and Kelly met on the set of their upcoming thriller, "Midnight In The Switchgrass," according to Elle. It wasn't long after that that they started hanging out more frequently and by May, rumors of a relationship began to fly.
But while Fox's recent relationship history is pretty easy to track, Kelly's is a little trickier to keep straight. He's been linked to everyone from Amber Rose to Halsey to Noah Cyrus. But as a matter of fact, his most recent girlfriend before Fox is less well known. Here's what we've found out.
Machine Gun Kelly's last relationship had a messy end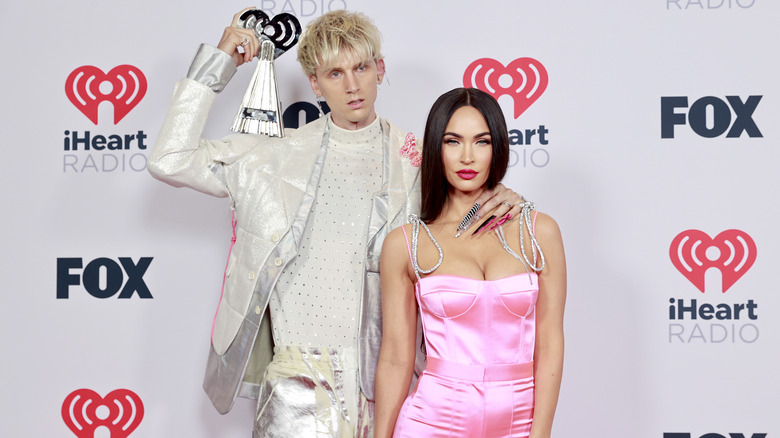 Emma Mcintyre/Getty Images
Before making things official with Megan Fox, Machine Gun Kelly (who's real name is Colson Baker) was dating model Sommer Ray. Well, actually, if you believe Ray's version of events, Kelly kind of started dating Fox while he was still dating her.
"I dated Colson; never had sex with him. I make you wait at least three months because I have to make sure that you're someone good to me," Ray said on Logan Paul's podcast, via People. "Colson never passed the test." Oh, word? She went on, "I don't really feel bad saying that because he did kind of cheat on me with Megan Fox if you look at the timeline." Ray also said that she hadn't considered the possibility of Kelly and Fox hooking up at the time because she thought Fox was "older and had kids and was married and stuff."
For the record, Fox is 35 and Kelly also has a child. And to the critics who say she's "older," Fox told InStyle, "You want to talk about patriarchy? The fact that he's four years younger than me, and people want to act like I'm dating a younger man. He's 31, and I'm 35. Granted, he's lived like he's 19 his whole life, but he isn't 19. No one would blink twice if George Clooney was dating someone four years younger." And that's that on that.