Why Megan Fox Is Defending Her Relationship With Machine Gun Kelly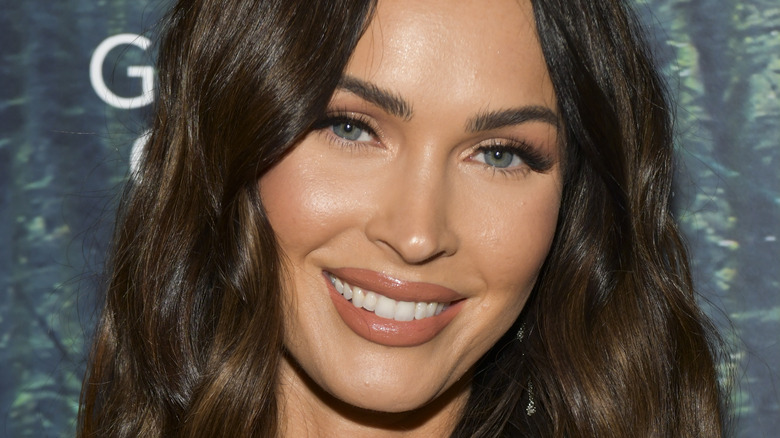 Rodin Eckenroth/Getty Images
Megan Fox is speaking candidly about Hollywood sexism and the way media scrutiny has affected her over the years. "I had this incredible breakthrough, and I realized that I had been living in a self-imposed prison for so long because I let other people tell me who I was or what I wasn't," she told InStyle in an interview published on July 7. "I hid because I was hurt."  
For years, the "Jennifer's Body" actor says she battled sexist criticism for the roles she took and for the appearances she made. In the 2000s, she was not brought back on for the second installment of "Transformers" after making comments comparing director, Michael Bay, to Hilter for the way he treated her. "I was brought out and stoned and murdered at one point," she said. "And then suddenly everybody's like, 'Wait a second. We shouldn't have done that. Let's bring her back.'"
This past year, the mom of three has made her way back, remerging into the media with a new mindset and a new beau. Separating from Brian Austin Green after 10 years of marriage, Megan found herself in a new relationship with Machine Gun Kelly and, as she said, "everything exploded from there." There was an instant spark with the "Till Death" star describing her relationship with Kelly as a "twin flame." "We're actually two halves of the same soul," she said on an episode of "Give Them Lala ... With Randall" (via Elle). 
Now, Fox is taking aim at critics who disagree with the couple's age gap.
Megan Fox is protesting double standards in Hollywood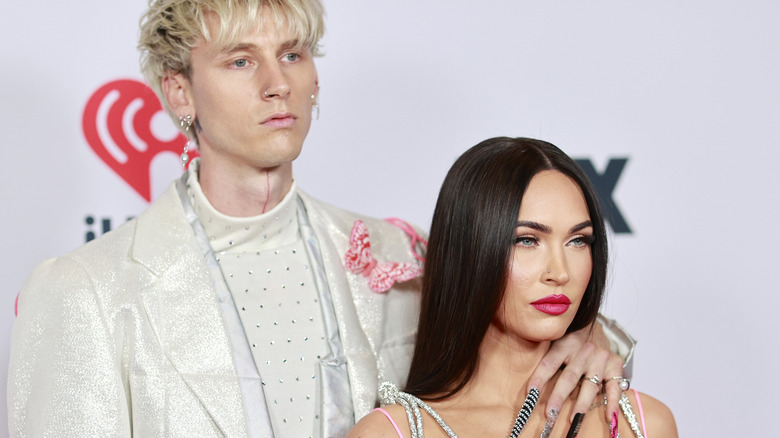 Emma Mcintyre/Getty Images
Megan Fox is opening up about her relationship with Machine Gun Kelly and calling out haters who criticize their four-year age gap. "There's so much judgment," Megan told InStyle surrounding the buzz of her relationship. "You want to talk about patriarchy? The fact that he's four years younger than me, and people want to act like I'm dating a younger man. He's 31, and I'm 35." Adding, "Granted, he's lived like he's 19 his whole life, but he isn't 19." 
The mom of three went on to attack the double standards faced by women in Hollywood, calling this behavior "ridiculous." "Four years? Go F**k yourself," she protested. "We would have been in high school together." The "Transformers" star even referenced an A-List celebrity male, noting he would not receive the same treatment as her. "No one would blink twice if George Clooney was dating someone four years younger."
The haters will hate, but MGK, who sat down with InStyle alongside Megan during her interview, was noticeably smitten when asked to describe his girlfriend. "She's like the earth," he gushed. "When it's summer, it's the hottest summer. When it's winter, it's the most amazing chill. In the fall and spring, it's a beautiful transition. She is unlike any person I have ever met in my life." He wants people to know his relationship is "real" and something he takes seriously. "I don't think people get the opportunity to believe in real, great love, and that's what we have together."