A Look At Sonja Morgan's Relationship History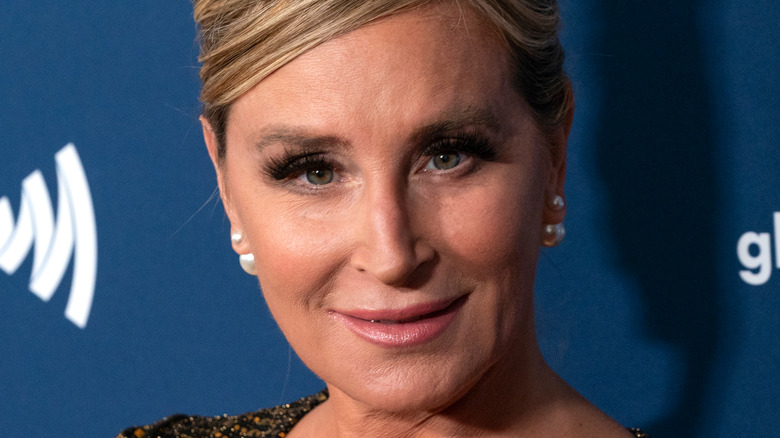 Shutterstock
Known for her daring personality, Sonja Morgan of Bravo's "Real Housewives of New York" loves shocking viewers — after all, she has stripped nude on the series a number of times per Radar Online, and almost broke "one of the cameras when she was drinking" by throwing something at it, per the outlet. As a socialite and philanthropist (and yes, a bit of a fire-starter), Sonja has been in the spotlight for over a decade, having made her Bravo debut on Season 3 of "RHONY" in 2010.
Throughout the past ten years, Sonja has turned into one of the most popular cast members of the "Real Housewives" franchise. Her transformation from a shy young girl who participated in pageants to now being a money-making entrepreneur has been amazing to witness — but for the public — it is her romantic relationships that have arguably gotten the most people talking. In fact, Sonja's dating history would make most of her "RHONY" cast members jealous! Find out how many famous men the "Sonja By Sonja Morgan" designer has dated in the past, and what she thought about her ex-husband and boyfriends below.
Sonja Morgan has an stunning list of ex-lovers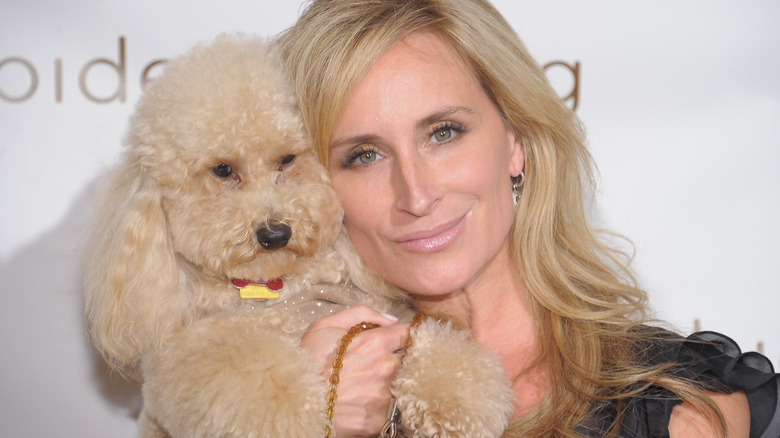 Michael Loccisano/Getty Images
Sonja Morgan is no stranger to the dating game. Per her official website, her earliest romance was with Italian Count Pierfrancesco, to whom she was engaged for six years. Sonja claimed to have dated Prince Albert of Monaco, though the exact time frame was never made clear. According to Bravo's Daily Dish, she told former co-star Bethenny Frankel in Season 9, "I used to wear this [top] with Prince Albert when we were dating in Monaco. Can you believe this? It has a skirt. I must have left the skirt at Albert's."
Sonja also dated some of Hollywood's finest, including Owen Wilson and Jack Nicholson, whom she described as "so much fun." Even though Sonja had a great time with the Oscar winner, it wasn't meant to be because, "nobody nails down Nicholson," as she said on "Watch What Happens Live."
Other men who have had the luck of dating Sonja include plastic surgeon Paul Nassif, realty investor Harry Dubin, comedian Richard Lewis, singer Eric Clapton, and former tennis champion John McEnroe, per Bravo. However, Sonja's most famous ex was banker John Adams Morgan — a descendant of famed financier J.P. Morgan — whom she divorced in 2006 after a decade of marriage. The two have remained cordial since their split, with Sonja telling The Daily Beast in 2019, "We still love each other and [the split] was painful for both of us."