The Truth About Ronan Farrow's Relationship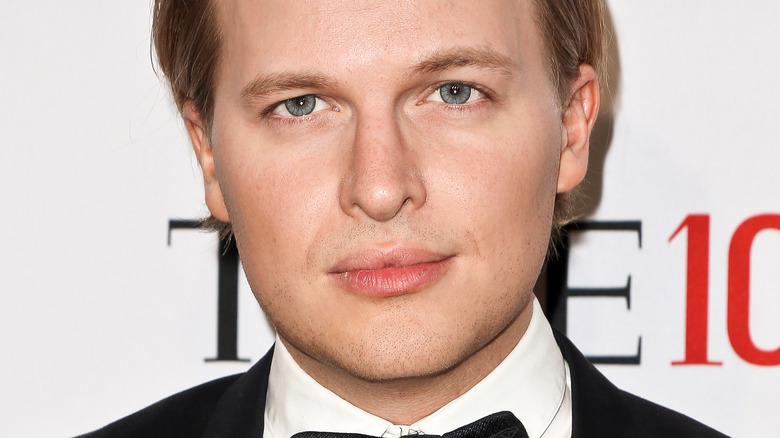 Shutterstock
If you're a fan of Ronan Farrow, #MeToo's favorite investigative journalist and son of the Mia Farrow, you're probably also gonna like his fiance, podcast host and screenwriter Jon Lovett. Farrow wrote about the relationship in his book "Catch and Kill," and Lovett has talked about Farrow on his podcasts "Lovett or Leave It" and "Pod Save America," and even had him on as a guest. So the couple isn't super secretive about their relationship. But if you want to know if their relationship really is as sweet as it seems, the short answer is yes.
The long answer is that Farrow and Lovett started dating soon after Lovett left his job as a speechwriter for President Barack Obama and moved to Los Angeles to pursue screenwriting. Several years later, Farrow proposed to Lovett in the sweetest, most writerly way possible — by hiding the proposal in a draft of his book, via The Cut.
Farrow described the scene in his book, "Later, when I decided some of that reporting would make its way into a book, I'd send him a draft, and put in a question, right on this page: "Marriage?" On the moon or even here on earth. He read the draft, and found the proposal here, and said, 'Sure.'"  Here's what else we can tell you.
Ronan Farrow and Jon Lovett's relationship is pretty adorable
Jon Lovett started posting adorable pics of Ronan Farrow on his Instagram as far back as 2012, when the relationship (and Instagram for that matter) was still new. And while Lovett has said that Farrow never listens to his podcast "Lovett or Leave It," Lovett has invited his fiance on as a guest. In one memorable episode, the duo played a version of the Newlyweds game and revealed a bit more about their relationship.
Right off the bat, Farrow alleged, "I do most of the cooking and cleaning," which Lovett vigorously denied. Some other things that were revealed about these two as a couple are that they both avoid chores, they play a lot of video games, and they "fight a lot about bedtime." Lovett likes to stay up late talking, while Farrow needs a bit more sleep. "I have questions about the news!" Lovett joked.
What's clear most of all is that their relationship is stronger than ever. Just don't ask when they're getting married.