Inside Ronan Farrow's Relationship With His Mother Mia Farrow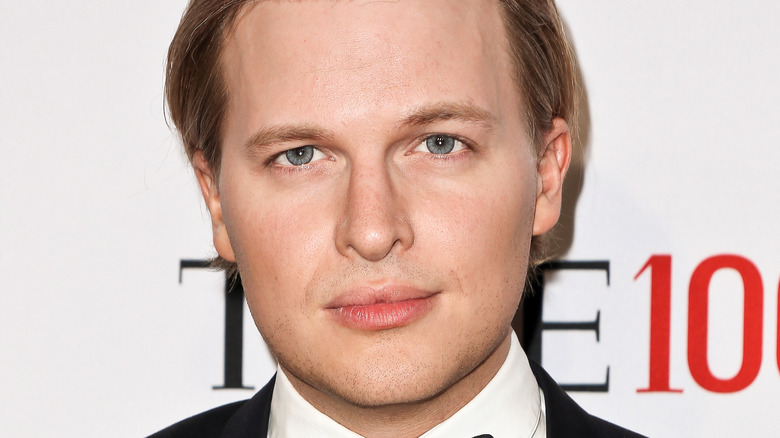 Shutterstock
These days many people remember Mia Farrow and Woody Allen for their chaotic relationship before they think of their artistic portfolios. Of all the celebrity splits that turned into front-page legal battles in the past few decades, none are darker or more monumental than theirs. Allen began dating Farrow in 1980, and within a few years, they were a serious couple. Allen adopted two of Farrow's children and they welcomed one of their own, Allen's only biological child, Ronan.
Things got messy when Farrow discovered Allen was having an affair with one of her children, Soon-Yi Previn, who was 21 at the time, per Vox. After the split, Farrow accused Allen of molesting their daughter, Dylan. Allen has adamantly denied the allegations, and though Farrow's claims were investigated, he has never been charged, per The New York Times. What followed was a custody battle to end all custody battles with each parent claiming the other one was unfit to raise the kids. Eventually, Farrow won full custody, and that meant that Allen ceased to have a relationship with Ronan.
Now a Pulitzer Prize-winning journalist, Ronan has never been shy about his disdain for his father. So, we know there's no love lost between Allen and Ronan, but what about Ronan and his mother? Here's what we know.
Ronan Farrow has his mom's back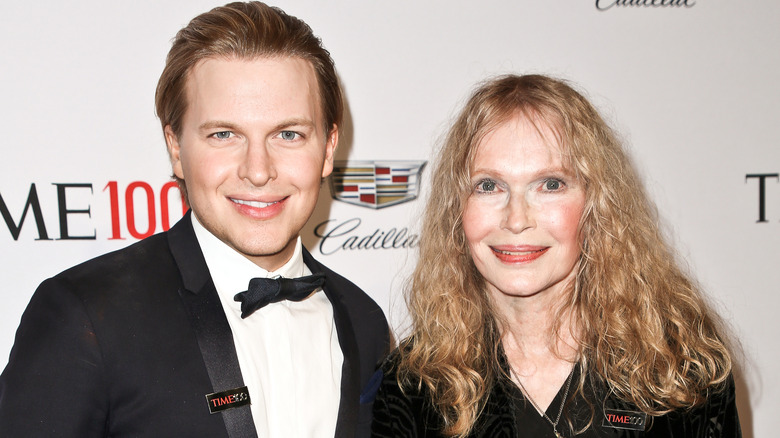 Shutterstock
Ronan Farrow has always been close with his mother. In such a divided family, it's unsurprising that he would side with one parent over the other. Ronan has been the ideal son to Mia Farrow. He has not only stood up for her against Woody Allen but against the press and other celebrities who don't believe her allegations.
Case in point: In 2016, Soon-Yi Previn gave an interview to New York Magazine about her life with Mia and her relationship with Allen. Previn accused Mia of taking advantage of the #MeToo movement to further her own agenda. She also accused Mia of emotionally and physically abusing her while in her care.
Ever the devoted son, Ronan was quick to come to his mother's defense. In a since-deleted Tweet, Ronan shared a statement in response to Previn's article. "I owe everything I am to Mia Farrow," he wrote, per Deadline. "She is a devoted mom who went through hell for her family all while creating a loving home for us. But that has never stopped Woody Allen and his allies from planting stories that attack and vilify my mother to deflect from my sister's credible allegation of abuse."
So there you have it, Ronan might not get along with Allen, but he definitely has his mom's back.
If you or someone you know may be the victim of child abuse, please contact the Childhelp National Child Abuse Hotline at 1-800-4-A-Child (1-800-422-4453) or contact their live chat services.