How Much Is Katie Ledecky Actually Worth?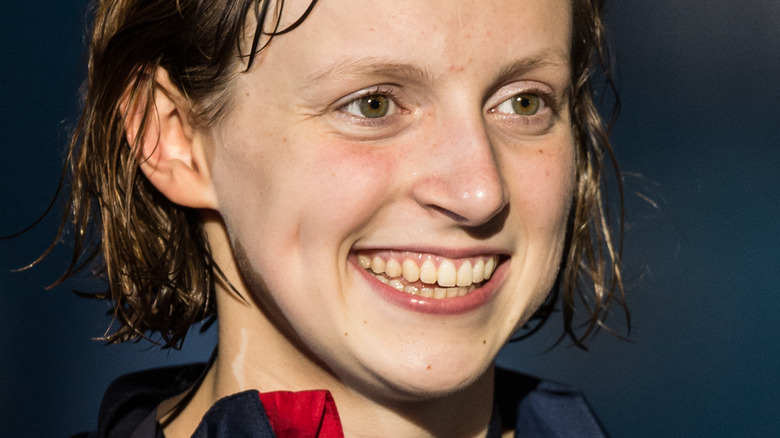 Shutterstock
Katie Ledecky is one of the best swimmers in the world. While she has been dominating the sport of indoor swimming since the early 2010s, most of the world did not get the chance to witness her greatness until the 2012 London Olympic Games when she unexpectedly won the gold medal for the women's 800-meter freestyle as a 15-year-old, reported The Washington Post. Since then, Ledecky has continued to show that she's the one to beat in the sport. The Washington, D.C. native returned to competing for the 2016 Rio Olympic Games where she became the most decorated woman athlete that year, per NBC Sports.
Because of her success in the water, Ledecky has landed some major sponsorship and endorsement deals. The 24-year-old has deals with sportswear company TYR, Adidas, and Visa, among many others, and she's set to make millions off these contracts alone.
But while the gold medal-winning athlete has proven her prowess in the swimming pool, what's her net worth? Read on to find out!
Katie Ledecky is figuring out her finances with her parents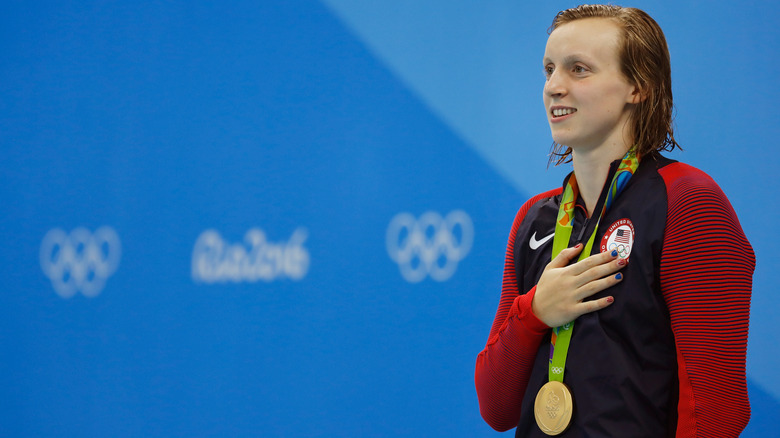 Shutterstock
Katie Ledecky has shown the world that she's the woman to beat in professional swimming. In league with former competitive swimmer Michael Phelps, Ledecky is continuing her athletic career by going to the 2021 Tokyo Olympic Games for her third experience in the international sports competition. While Ledecky is sure to be speeding through the water yet again, how is she with money?
According to Celebrity Net Worth, Ledecky has an estimated net worth of $4 million, and that number can be directly attributed to the various contracts she's signed over the years. Not only has Ledecky signed a $7 million deal with sportswear brand TYR, but she's also an Adidas brand ambassador and has endorsements with Panasonic and Visa, per Yahoo! Finance. "I'm really committed to partnering with brands that I believe in, that I use their products, I like their products, and that are making a difference in the world," Ledecky told Yahoo! in March 2021. 
But the swimmer is still "building [her] philosophy" on what to do with all her millions, she shared with Yahoo! "That's something that I work with my parents on as well. They've been great advisors to me through my professional career. And I know that as long as I'm being careful and smart with my money, I want to make sure that I am set for the future but also doing some good things and giving back where I can."