The Real Reason Eminem Got Sued By His Mom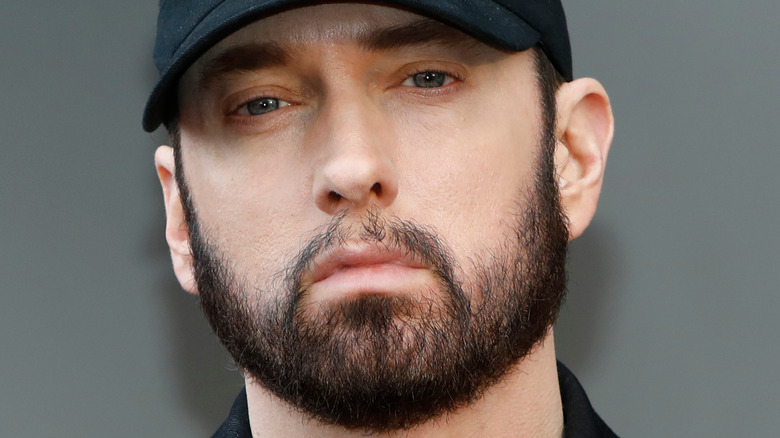 Shutterstock
Rapper Eminem, born Marshall Bruce Mathers III, was the target of a lawsuit back in 1999 (via MTV). Much to the shock of the world at the time, the plaintiff in the lawsuit was his own mother, Debbie Mathers. It's no secret that the mother and son have always had a tumultuous relationship. In fact, Eminem frequently sings about his childhood in his music. In 2000, the "Lose Yourself" artist told the Detroit Free Press (per Mel Magazine), "Whenever something good happens, the bad always follows. That's the story of my life since the day I was born." His words may sound overly depressing, but he has good reason to hold such a negative outlook on life. 
Eminem was raised by his single mother in a trailer park after his father disappeared when he was a baby (via Mel Magazine). His childhood was ultimately characterized by abusive stepfathers and boyfriends and his mother's alcoholism and struggles with Munchausen syndrome by proxy, among other difficulties. The "'Till I Collapse" rapper was not afraid to rap about the struggles he faced as a child and his own issues with alcoholism later on (via Rolling Stone). Once he got clean from using drugs and alcohol, he admitted that a lot of his struggles in various areas of his life stemmed from his childhood and how his mother treated him.
But why did things get so bad that Eminem's own mother would try and sue him for $10 million? Keep scrolling to find out.
Eminem's mom was not pleased with the content of her son's music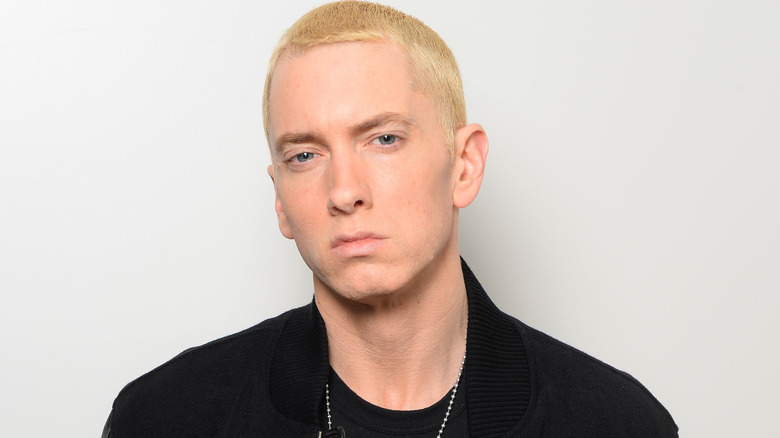 Dave J Hogan/Getty Images
In a nutshell, Eminem's mom, Debbie Mathers, sued her son because she took issue with the information he revealed about her in his music and to the press. She filed a $10 million defamation lawsuit in September 1999 and was awarded $25,000 in a settlement (via Lad Bible). In the suit, she claimed Eminem slandered her in interviews he gave to Rolling Stone, The Source, and Rap Pages, among others (via MTV). She also stated that she lost her mobile home and suffered from humiliation, sleepless nights, and harm to her credit rating because of the slander. Eminem's lawyer defended his client, stating at the time: "Eminem's life is reflected in his music. Everything he said can be verified as true — the truth is an absolute defense to a claim of defamation."
Anyone who is a fan of Eminem's music can gain insight into his childhood and relationship to his mother through a variety of songs. For example, in "My Name Is," Eminem raps, "Ninety-nine percent of my life I was lied to / I just found out my mom does more dope than I do (Damn!) / I told her I'd grow up to be a famous rapper / Make a record about doin' drugs and name it after her..." (via Mel Magazine). Following the lawsuit, Mathers wrote a memoir in which she defended herself as a parent and stated that her only crime was loving her son too much.