How Much Is Bali Chainani From Family Karma Worth?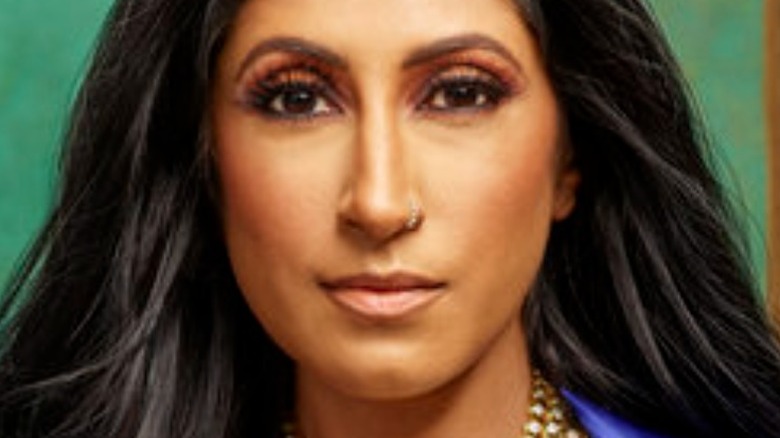 Tommy Garcia/Bravo
Bali Chainani of "Family Karma" is beautiful, confident, and one of the best reasons to watch the Bravo reality series. The second season of "Family Karma" follows nine Indian American friends in Miami who juggle their lives and their traditional Indian families. Bali is an interesting cast member because she's 46, she's divorced, and her daughter Anushka is in college. According to her Bravo profile, Bali "straddles the line between her friends in their twenties and thirties and her friendships with their mothers, better known as 'The Aunties.'"
Bali has a busy life. Screen Rant reports that Bali has worked for Equiflor Corporation since 2013. Equiflor "grows, imports, markets, and distributes specialty flowers on a worldwide scale," according to the outlet. Like her "Family Karma" co-star Vishal Parvani, she is an entrepreneur. Bali founded No Sharam Merch with fellow cast member Anisha Ramakrishna; the name No Sharam means "no shame." The website's mission statement says to "live your life boldly, without limits, without fear, out loud. Be unapologetically you."
In addition to her work, Bali has been dating O'Malley Dreisbach for six years. The empty-nester and her beau are in a long-distance relationship, but it works for them! The "Family Karma" star has so much going on, but some fans are curious what Bali is worth. Keep scrolling to find out more.
Bali Chainani's net worth will grow due to Family Karma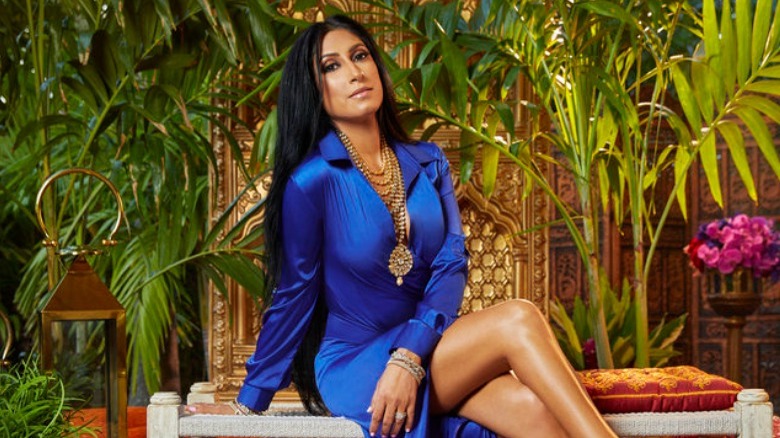 Karolina Wojtasik/Bravo
According to The Cinemaholic, Bali Chainani's net worth is estimated to be around $175,000. 
Bali has been divorced twice, and divorce is notorious for destroying net worth. A 2005 study about the impact of marriage and divorce's impact on wealth reported that people experience an average wealth drop of 77% after a divorce. But starring on "Family Karma" will likely be good for Bali's bank account.
Moneywise reports that the cast of the Bravo series "Below Deck" earn an average of $40,000 to $50,000 for the season. The outlet also reported on the salaries for the cast of "Vanderpump Rules," estimating that each cast member makes $25,000 each episode. We don't know what Bali earns for her work on "Family Karma," but the reality series will likely increase her net worth, as it is becoming very popular among reality TV fans. In addition, the Bravo reality TV show should also help boost sales of No Sharam Merch, the online store she owns with Anisha Ramakrishna.