How Jimmy Buffett Saved Colin Jost's Life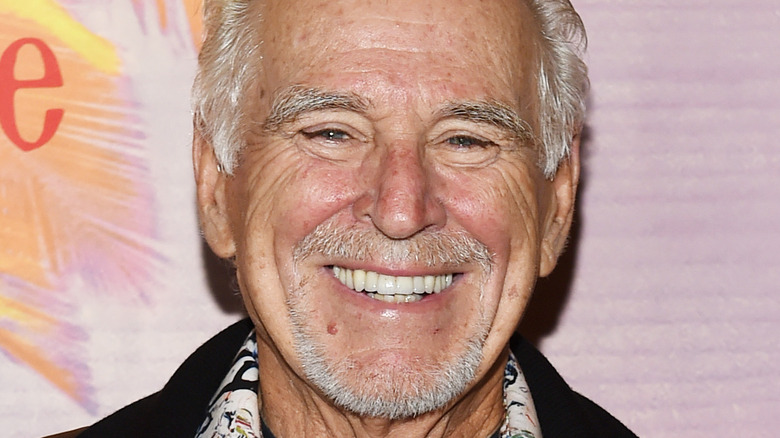 Amanda Edwards/Getty Images
Parrotheads, rejoice: our very own Jimmy Buffett is a hero! The "Margaritaville" singer and restaurant proprietor may not want to share the details about his heroic rescue of "SNL" castmember — and ScarJo's husband —  Colin Jost, but we're here to sing his praises. 
This is, after all, a man who once sang about his reluctance to save people. "And I can't be your hero today / I'm through with the simple games you play / It just may take some time for me to even up the score / But I can't be your soldier home from war," he sang in "I Can't Be Your Hero Today." (Of course, he was talking about a man in a toxic relationship, but still — this is a humble man. Let's respect his privacy while enjoying his music!)
Anyway, whether you're a fan of Jost's brand of comedy or not, he's certainly grateful to be here thanks to our Parrot leader. Read on to find out what happened!
Colin Jost described the rescue mission in his memoir, A Very Punchable Face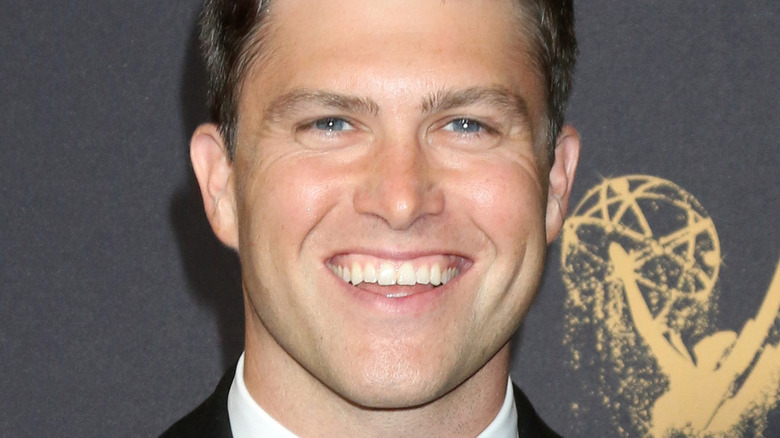 Shutterstock
In 2014, Jost and his then-girlfriend took a trip to the island of St. Bart's when tragedy struck. 
Jost told the tale in his memoir "A Very Punchable Face," which Vulture shared highlights from. While on vacation with girlfriend Carmel Lobello, Jost met Jimmy Buffett. He found out from the singer that he spends "a few days surfing wherever we open a new Margaritaville." They ended up going surfing with Buffett and his family when Jost wrote that he got "pinned against the rocks by my own leash" and was "bleeding because I sliced my foot open" as waves crashed over him. 
Fortunately, Buffett saved the day! He came to Jost's rescue by cutting him loose with the knife that he surfs with. Yes, Buffett apparently surfs with a knife, to which Jost wrote in his memoir, per Vulture, "how awesome is it that Jimmy Buffett swims with a knife??" The next day, when Jost tried to find Buffett to thank him for saving his life, he learned he "flew himself to Nevis to play golf for the day."
Now how amazing is that?