What's Going On With Scooter Braun And His Wife, Yael?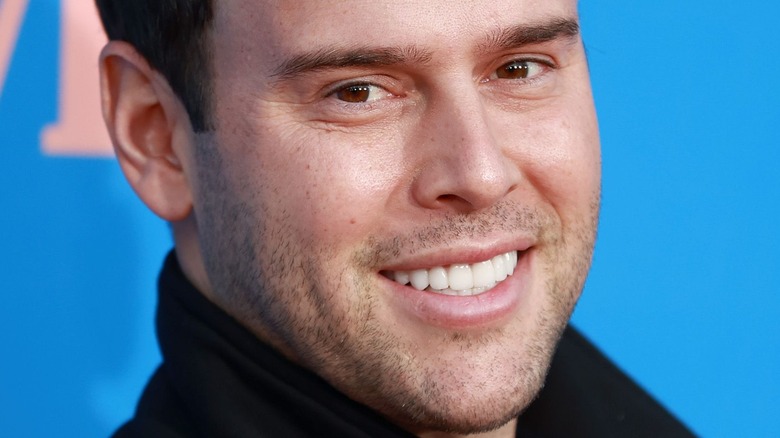 Matt Winkelmeyer/Getty Images
On July 6, Scooter Braun paid tribute to his wife, Yael Cohen Braun. In honor of their seventh wedding anniversary, the 40-year-old music mogul waxed lyrical in an Instagram post that showed the pair cozting up on the dance floor on the day they tied the knot. The monochromatic photo showed the newly wedded Brauns in an intimate embrace as they swooshed on the open-air dance floor. Love was in the air, and it seemed as if Scooter was still feeling the feels seven years later. 
In his caption, Scooter started with gratitude. "If just for the kids you have given me everything," he said. However, he credited Yael for so much more and continued, "But thanks to you I have grown, I have been pushed to be the best version of myself and to continue growing and learning. That all happened because you came in to my life." Scooter seemed hopeful about their future and added, "7 years. The adventure is just beginning. Thank you Yae. I love you. Happy anniversary."
Scooter's heartfelt note had social media humming and it received close to 80,000 likes. Of course, Yael responded in the comments and said, "A Team 4lyfe," before adding a double heart emoticon. She was all in "4lyfe," and it seemed as if the husband and wife were set for a lifetime of happiness. So, what's going on with Scooter and Yael? Scoot on over for the tea and keep scrolling.
Yael and Scooter Braun's marriage is on the rocks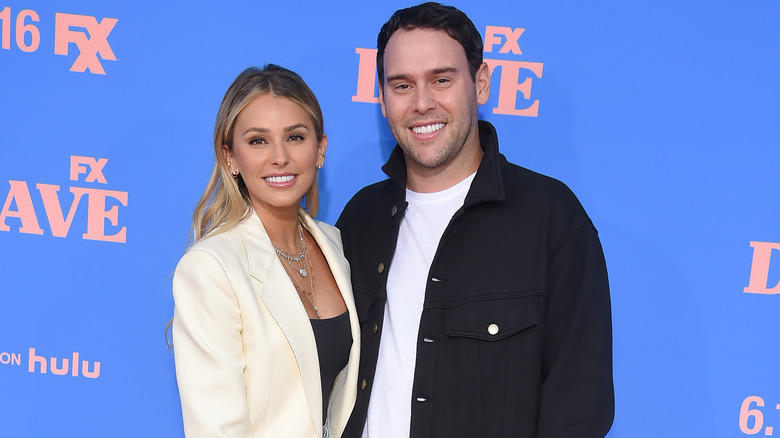 Shutterstock
Scooter Braun and Yael Cohen Braun are both influential powerhouses. The music mogul discovered Justin Bieber, manages Ariana Grande, and had an epic fight with Taylor Swift over her master recordings. Yael, 34, is the co-founder of F**k Cancer and was once named one of Canada's Most Powerful Women. The couple has three kids, and it seemed that they were deeply in love, until Page Six reported that they had split. It's unclear if they have physically separated or whether they still live together. A source told the outlet, "They're friends," seemingly indicating that they are on amicable terms. Reportedly, things have been rocky between the two for a while and their friends have known about their impending split for more than a month.
Yael spoke to Us Weekly in 2020, and dished that they supported each other in "whatever way we need it." She added, "Whether that is time together to figure it out or it's giving each other space to know the processing, giving each other grace when life is low." The award-winning business executive noted, "[W]e signed up for better or for worse ... I look at everything through the lens of 20 years down the road. Am I going to look back and be proud of how we responded to something, how we dealt with something, how we figured it out? I always want the answer to be 'yes.'" Nudge, nudge. We are rooting for Scooter and Yael!