Why Is There An Arrest Warrant For Former NCIS Star Zoe McLellan?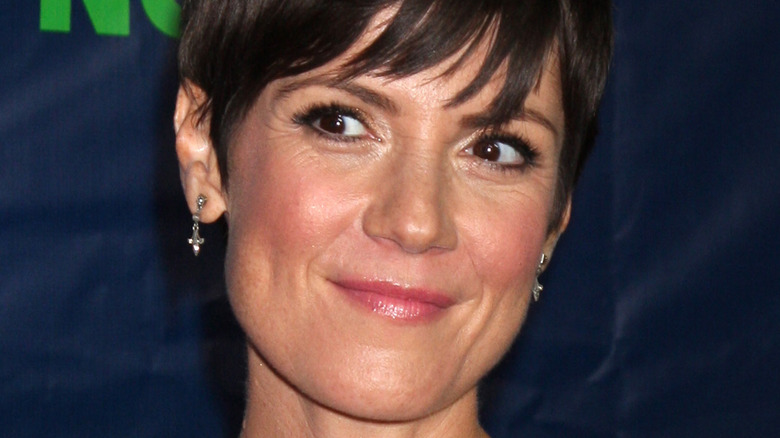 Shutterstock
You may not know Zoe McLellan's name, but you definitely know her face. The actor, who got her start on such shows as "Jag" and "Dirty Sexy Money," had her best-known role on "NCIS: New Orleans," where she played Agent Meredith Brody. 
Unfortunately, these days, McLellan is more known for her messy personal life than she is for her acting roles. The "Designated Survivor" star first found herself in some mess when she married "Westwood" actor J.P. Gillain and gave birth to their son, Sebastian, in 2013. When the pair's divorce was finalized in 2016, McLellan was awarded full custody of their son. Then, in January 2020, Gillain was arrested for alleged first-degree rape and aggravated crime against nature charges against their young son. "There's no script I've ever read that's been as awful as this," McLellan said to WDSU-TV at the time. "However, I always tell my son that we are warriors, not worriers, and we are fighting for him and that I will be able to keep him safe."
Now, though, the tables have turned. Why is there an arrest warrant out for former "NCIS" star Zoe McLellan?
J.P. Gillain is accusing Zoe McLellan of 'kidnapping'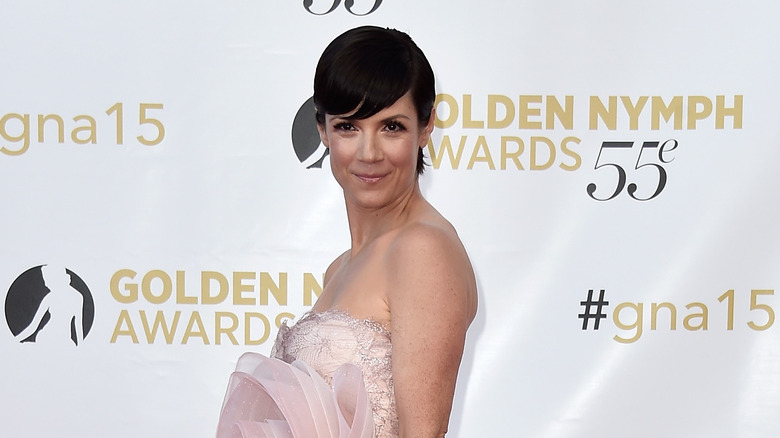 Pascal Le Segretain/Getty Images
The charges against J.P. Gillain were dismissed in May 2021 due to insufficient evidence, and according to the Daily Mail, Gillain subsequently accused Zoe McLellan of kidnapping their son, Sebastian. 
TMZ has obtained copies of an arrest warrant for McLellan that also date back to May 2021, and the warrant is for alleged kidnapping. In December 2020, Gillain shared a photo of McLellan on a "wanted" poster with a plea for help to return his son. "Please share and reach out if you know anything about where this person is! She's abducted my son," he wrote on Instagram. Gillain's attorney told the Mail that Sebastian has been living with McLellan for more than two years in New Orleans, and his client hasn't seen his son since.
Let's take a closer look at the custody struggles that this pair has endured in recent years.
This couple's custody issues aren't exactly new news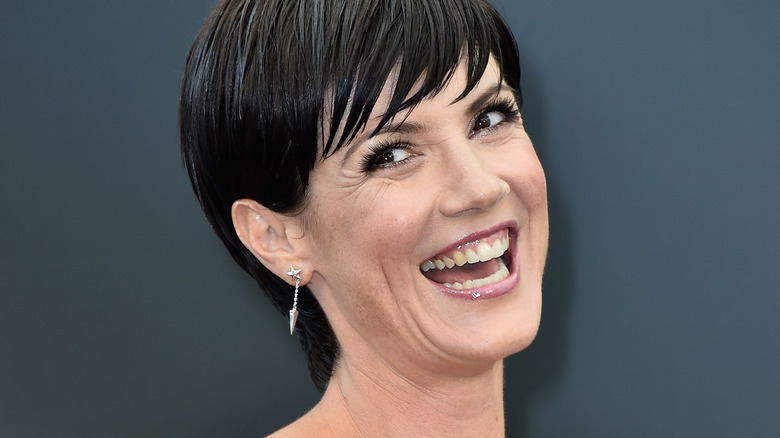 Pascal Le Segretain/Getty Images
Zoe McLellan and J.P. Gillain have a long and storied history of battling out their custody issues. According to The Blast, the issues between the pair started in 2018 when Gillain first accused McLellan of kidnapping. The accusation stemmed from the fact that McLellan and her son briefly moved to Canada to film "Designated Survivor." Gillain claimed McLellan moved their child to Canada without his permission, and wanted McLellan to be charged with kidnapping.
Ultimately, the charges were dismissed when a judge ruled that McLellan didn't kidnap the couple's son when she moved to Canada temporarily to go to work. In addition to ruling that the child was more secure with his mother than with his father, the judge said that the move was merely a "result of Mother's work in a field in which it was known to both parties she may need to work outside of Los Angeles."
The Sun, meanwhile, confirmed in July 2021 that there's a pending arrest warrant for McLellan — who hasn't had any major roles since 2019 — and there's no record of the LA County Sheriff's Office executing the arrest warrant. As of this writing, McLellan hasn't made a comment about what all is going on. However, for the sake of everyone involved — but most especially for the sake of the young boy, Sebastian — we hope this can all be resolved peacefully and without any excessive drama.