Colin Jost Knew This Politician During His Time At Harvard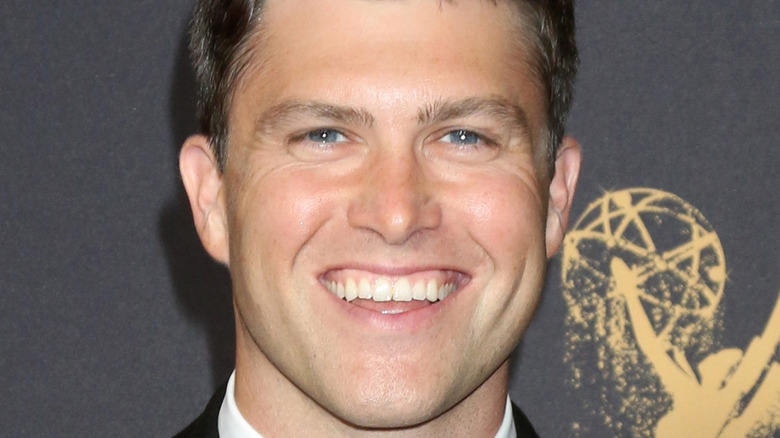 Shutterstock
Colin Jost — anchor of "Saturday Night Live's" Weekend Update segment and husband of "Black Widow" actor Scarlett Johansson – is in the headlines this week. The headline from Vulture reads "America's Royal Family Is Having A Baby," and that proclamation is being mocked on social media.
One Twitter user wrote, "The devil works hard but Scarlett Johansson's publicist works harder 'America's Royal Family'????????" A separate Twitter account had another idea as to who should get that title, "1)America has no royal family. 2) If we ARE gonna have a royal family, it's gonna be Meghan and Harry, obviously." While yet another person countered, "Everyone knows that America's royal family is Beyoncé and Jay-Z"
Page Six's source is reporting, "Scarlett is actually due soon, I know she and Colin are thrilled," while another source said, "Scarlett is pregnant but has been keeping it very quiet. She has been keeping a very low profile." This will be the second child for Johansson who shares daughter Rose with her ex-husband Romain Dauriac, per Vanity Fair. It is the first child for Jost. But this lucky kid will have a (less than) six-degrees-of-separation connection to a very famous politician. Keep reading to find out who it is!
Colin Jost had a lot in common with the Secretary of Transportation in college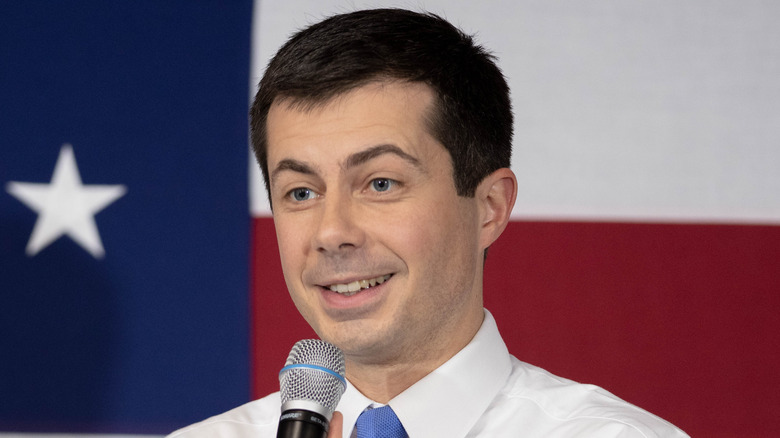 Shutterstock
In 2019, Colin Jost was given the opportunity to portray the then-mayor of South Bend and presidential candidate Pete Buttigieg. But unlike other "SNL" actors, who've done impersonations of everyone from Bill Clinton to George Bush to Hillary Clinton, this impersonation was personal. Jost and Buttigieg were dormmates at Harvard nearly two decades ago, per CNN.
Reportedly, Jost and Buttigieg knew each other, but were not friends back in their college days, despite living in the same dorm, Leverett House; majoring in the same thing, History and Literature; and graduating in the same year, 2004, per CNN. They simply ran in different circles.
They got a chance to reconnect 15 years after graduating when Buttigieg appeared on the iconic late-night sketch show. A professor who knew both Jost and Buttigieg at Harvard told CNN he wasn't surprised they have become such successes in their fields. Howard Georgi said, "Pete and Colin had something in common: We didn't see very much of them." Georgi went on to say that Buttigieg was involved in the school's Institute of Politics, while Jost was working with the Harvard Lampoon. Both of them went on to run their organizations during their senior year.