Beyoncé And Jay Z Reportedly Looking To Purchase Aaron Spelling's Former Mansion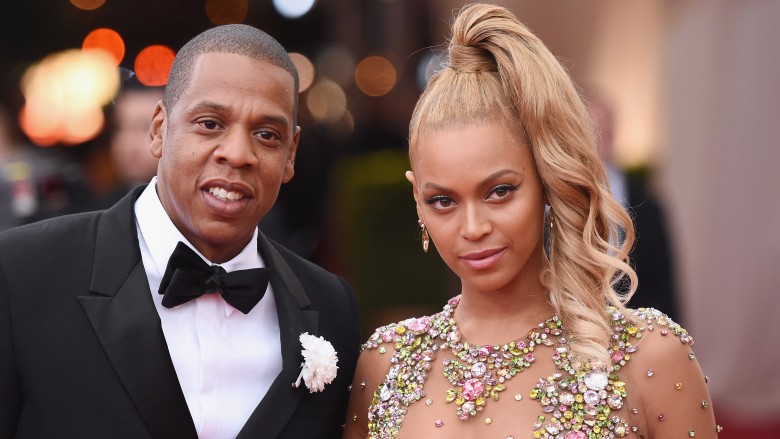 Getty Images
Are Beyoncé and Jay Z ready for an upgrade?
According to People, the pair, who is expecting twins, is house hunting in Los Angeles, Calif. But they're not interested in slumming it. Beyoncé and Jay Z are reportedly looking to make the late TV producer Aaron Spelling's former 57,000-square-foot mansion their home and have even secured a secret viewing of the estate.
The manor, which currently belongs to British-born Formula 1 heiress Petra Stunt (formerly Ecclestone) and her businessman husband James Stunt, features an on-site bowling alley, wine cellar, pool, gym, and screening room, among other extravagant amenities like a waterfall and 16 car ports. Spelling's wife Candy Spelling once described the home as "the equivalent of a mid-sized hotel."
Sounds cozy.
Living in L.A. is nothing new for the famous pair. According to TMZ, their daughter, Blue Ivy, has been enrolled in an L.A. private school since February 2014. In 2015, Beyoncé and Jay Z rented a mansion in the Holmby Hills neighborhood of L.A. for $150,000 a month. But, after receiving a 60-day notice that they had to leave, the pair upgraded to a $45 million estate, spending $150,000 per month on a 1-year lease.
Ecclestone and Stunt purchased the mansion in 2011 for, according to W Magazine, $85 million. While we don't know how much the estate would go for today, we know one thing: Beyoncé and Jay Z have the means to make it their own.