Why Olivia Jade Called Out The Gossip Girl Reboot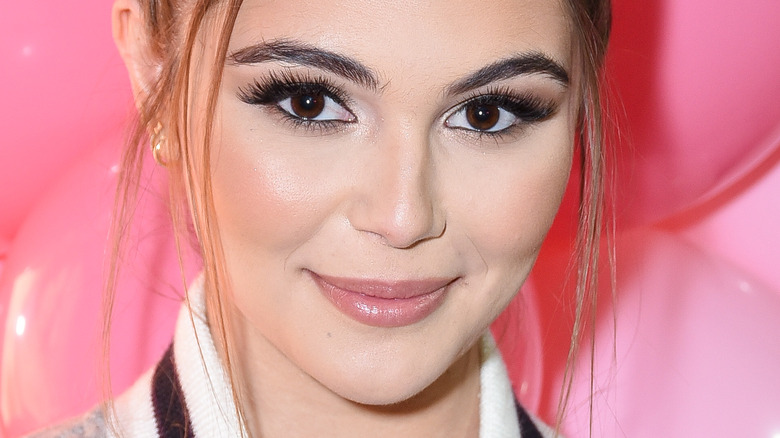 Presley Ann/Getty Images
Olivia Jade Giannulli is throwing shade and spilling secrets just as much as "Gossip Girl." Olivia Jade called out the HBO Max reboot after the teen drama suggested in its first episode that she benefited from her parents' college admissions cheating scandal. The 21-year-old influencer has been fairly forthcoming since her mom, "Full House" star Lori Loughlin, and father, fashion designer Mossimo Giannulli, pled guilty in August 2020 to paying $500,000 to secure both Olivia Jade and elder daughter Isabella Rose Giannulli spots as students at the University of Southern California, per People.
The couple used Rick Singer's charity, Key Worldwide Foundation, a fake non-profit for "disadvantaged students," which was later discovered as a money laundering business for wealthy parents (per the Los Angeles Times), to authenticate their daughters' as college rowers, even though neither of them had ever participated in the sport. Loughlin served less than two months in prison, while Mossimo served a five-month sentence, some of which included home confinement.
Last December, Olivia Jade addressed the elephant in the room on Jada Pinkett-Smith's "Red Table Talk" by saying her parents "thought it was normal." "On paper, it's bad. It's really bad. But I think what a lot of people don't know is that my parents just came from a place of, 'I love my kids, I just want to help my kids. Whatever is best for them." But on July 10, Olivia Jade provided a little more honesty by fact-checking "Gossip Girl" and its controversial claims about her family.
Olivia Jade didn't benefit from her parents' misdeeds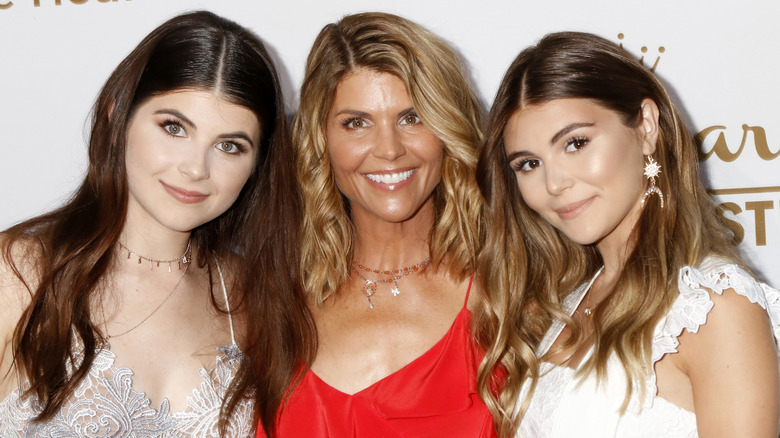 Shutterstock
It seems as if not all publicity is good publicity, as Olivia Jade Giannulli told fans she did not capitalize off her parents' indictment. Olivia Jade took to TikTok on Saturday to refute some topical, yet serious dialogue the new "Gossip Girl" show presented. Just 38 minutes into its premiere episode, Constance Billard School for Girls student Monet De Haan says, "You as someone who loses is bad for business," to which fellow student Luna La responds with, "And everything will be fine so long as you win. Olivia Jade gained followers when her mom went to jail." Sharing a snippet of the scene during her TikTok video, Olivia Jade clapped back and said, "No I didn't," which is true — she did not gain social media followers. 
While Olivia Jade's Instagram follower count was not affected too much, her YouTube subscribers drastically fell from almost 2 million two years ago to 1.8 million currently, per E! News. In addition, she also lost lucrative endorsement deals with major companies, like Sephora and online fashion retailer Lulus, both of which swiftly released statements after news broke, announcing their decisions to part ways with Olivia Jade, per Pedestrian. 
Despite this "Gossip Girl" faux-pas, the show's creator Joshua Safran jokingly acknowledged he did not do his research when he wrote to Twitter, "Ok, my bad" shortly after Olivia's video. Perhaps Olivia Jade can set the record straight via a cameo on "Gossip Girl" — that certainly would not stir the Upper East Side pot!