The Truth About Olivia Jade's YouTube Return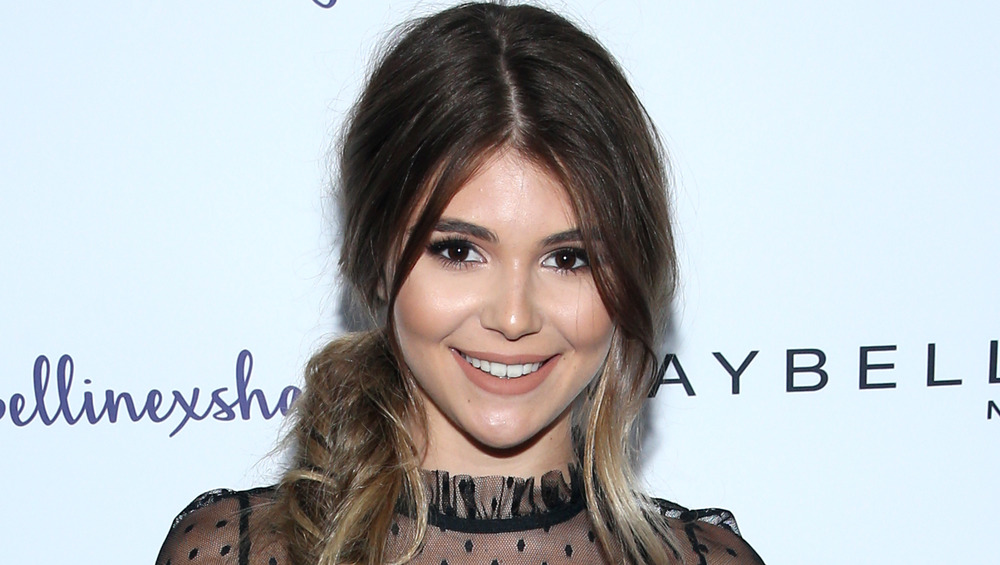 Phillip Faraone/Getty Images
Mere days after mother Lori Loughlin's release from prison, Olivia Jade Giannulli hinted at a return to YouTube. Olivia Jade was a YouTuber and social media influencer prior to the college admissions scandal that turned her family upside down. The scandal involved both of Olivia Jade's parents, Lori Loughlin and husband Mossimo Giannulli. In addition to being ordered to pay fines and complete community service, the pair were sentenced to time in prison for paying "Operation Varsity Blues" mastermind William Rick Singer $500,000 to get their daughters into the University of South California under false pretenses, per CNN. Loughlin served two months in prison before her release on Dec. 28, 2020.
Following the scandal and before her mother's release, Olivia Jade re-entered the spotlight, making an appearance on Red Table Talk to acknowledge her privilege, while also pushing back on the "picture that has been painted of [her]." Red Table Talk host Adrienne Banfield-Norris was skeptical of the social media personality's appearance on the show, noting that Olivia Jade would be just fine even if she lost influencer endorsements.
Banfield-Norris may have been right, as shortly after Loughlin's release, Olivia Jade revealed she has plans to relaunch her YouTube channel.
Olivia Jade promised fans she'd come back to YouTube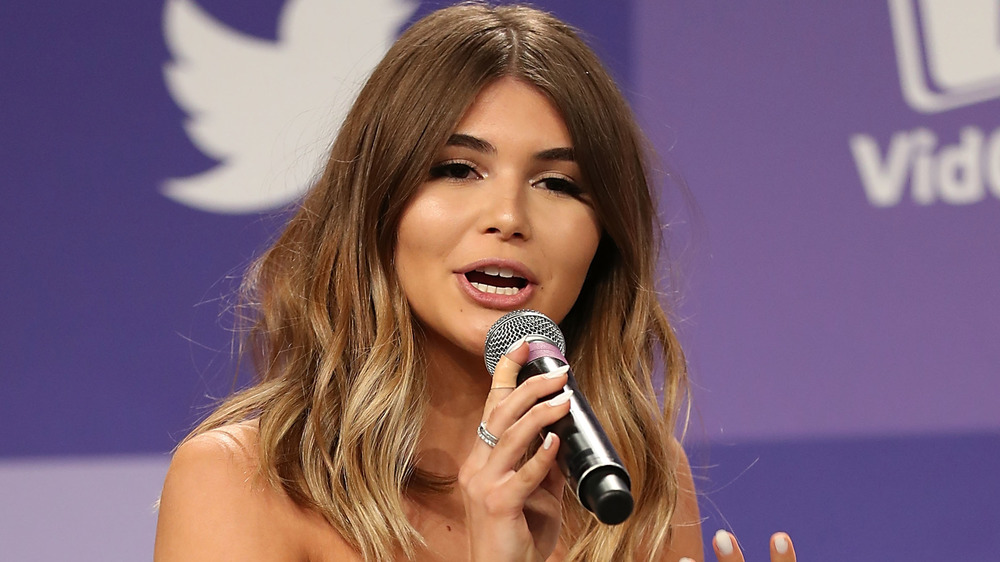 Joe Scarnici/Getty Images
In a TikTok video shared in late December 2020, Olivia Jade Giannulli revealed that she might be returning to her life as a YouTuber. The social media influencer captioned a video with "like this if i should bring back my #vlogzzzzz also tried to show u guys this natural makeup look (i can do a tutorial if anyone wants) Kk bye ily." Needless to say, the post was met with fans begging for Olivia Jade to make a YouTube comeback. One fan commented, "Please post again on YouTube I love watching your videos!!!" Olivia Jade responded, saying comments like that "make [her] day" adding, "OK. I will. I guess I will come back to YouTube. What? Ah!"
As of this writing, Olivia Jade has nearly two million subscribers on her YouTube channel. Olivia Jade took a break from the platform back in December 2019, telling her subscribers, "I'm legally not allowed to speak on anything going on right now." Only time will tell if Olivia Jade will, indeed, return to YouTube, but it seems safe to say that her fans will be waiting on the edge of their seats for a new upload.