Why Olivia Jade Wasn't Angry With Her Parents About The Scandal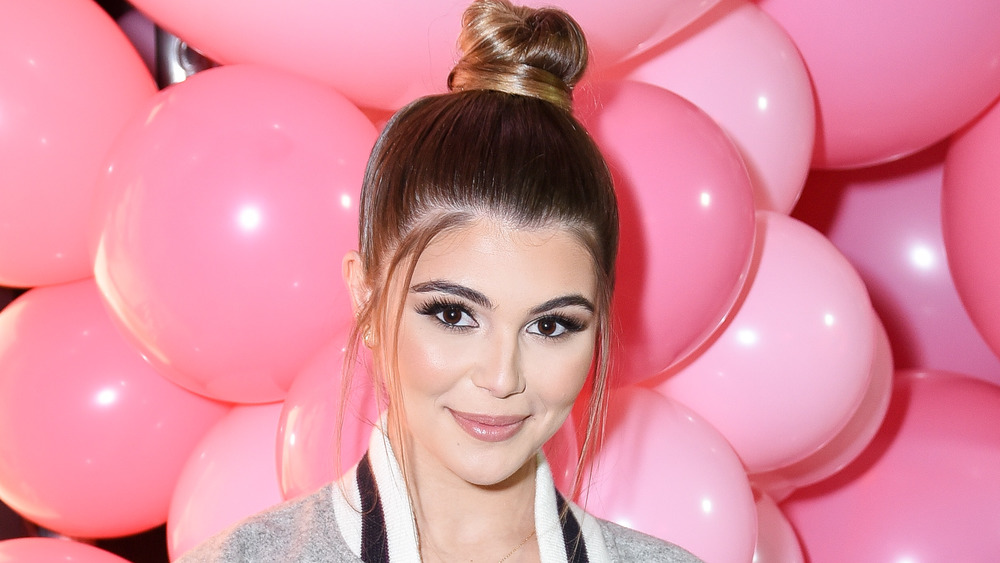 Presley Ann/Getty Images
In October 2020, Lori Loughlin reported to prison to begin her two-month sentence for her involvement in the college admissions scandal. In December of the same year, Olivia Jade, one of Loughlin's daughters, spoke out and told her side of the story. For those who may not be familiar, Loughlin and husband Mossimo Giannulli allegedly paid Rick Singer to get their daughters into the University of Southern California as crew team recruits, although neither Olivia nor sister her sister Isabella ever participated in the sport. Although the parents spent months pleading their innocence, they eventually pled guilty to several counts of fraud.
The scandal raised eyebrows for the family's abuse of power, but before their rift with the law, Olivia admitted she didn't see the fault in their action. "100 percent honesty, when it first happened, I didn't look at it and say 'oh, my God, how dare we do this?' I was like, 'why is everybody complaining. I'm confused what we did.' And that's embarrassing to admit," she said on an episode of Red Table Talk released on Dec. 8, 2020. "I think that although I've had a really strong relationship with my mom and dad my whole life, I was definitely confused when this call came out and I went and confronted them about everything.
Despite the trouble her parents caused, she said she "wasn't angry" with them in the initial fallout from the scandal, simply because she didn't understand the weight of what they had done. Keep scrolling for more details about Olivia Jade thinks of her parents' actions.
Olivia Jade didn't recognize the importance of understanding her privilege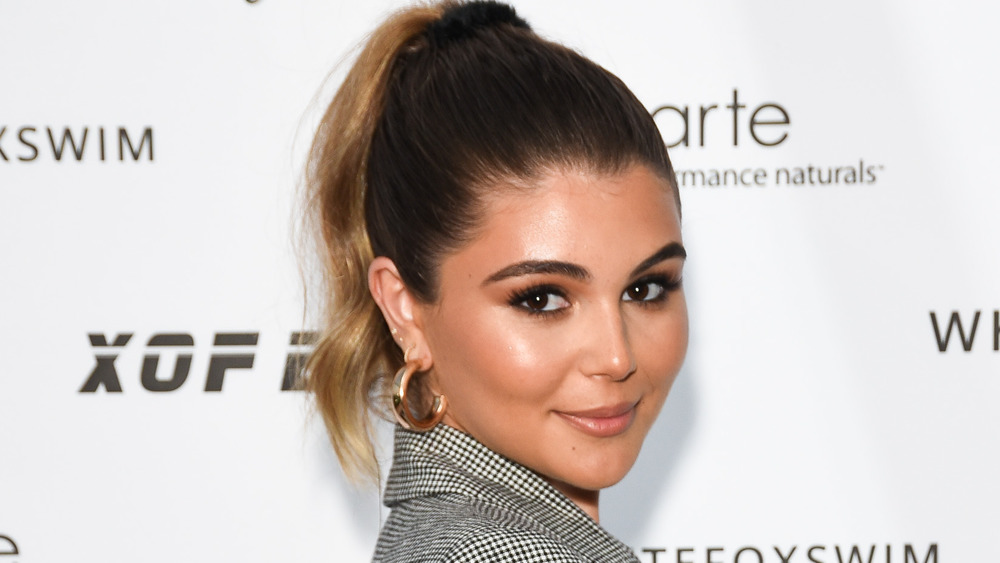 Presley Ann/Getty Images
Sharing her side of the college admissions scandal, Olivia Jade revealed that it was the norm for her community to buy their way to success. "... [I]n their heads, like, 'Everybody has a college counselor, and I'm just gonna donate to a school like all my friends did with their kids.' And I think what's crazier is how so many people in our area, like, don't recognize that it's wrong," she explained on Red Table Talk. She added that her father was adamant about her attending the school because it was close to home and it was recommended by several members of their elite social circle.
Since Olivia grew up around the rich and famous, she said she never realized her "insane privilege," calling herself the "poster child of white privilege." She added, "... I feel like a huge part of having privilege is not knowing you have privilege, and so when it was happening, it didn't feel wrong." Looking back at her upbringing and witnessing the backlash following the scandal, she began to recognize her privileged position in society. "... I understand why people are angry and understand why people say hurtful things and I would too if I wasn't in my boat" she explained. "I understood that people were upset and angry, and maybe it took me a little bit longer to understand what for, but man, am I glad I did realize what for. Better late than never."