Inside Lori Loughlin's Release From Prison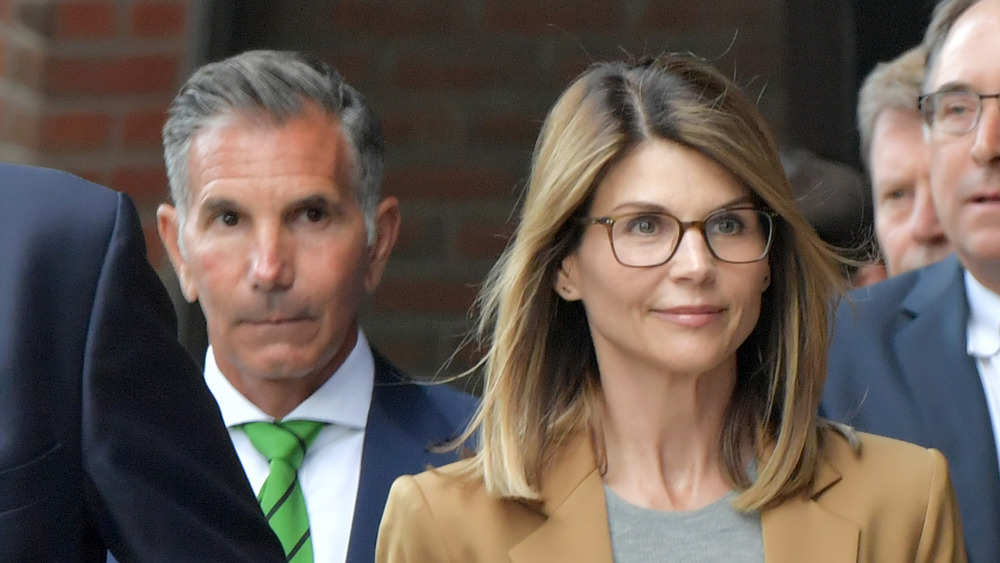 Paul Marotta/Getty Images
Actress Lori Loughlin was released from prison in Dublin, Calif., on Dec. 28, 2020 after being locked up for two months for her involvement in the "Varsity Blues" college admissions scandal, according to the federal Bureau of Prisons, per Associated Press. After almost a year of professing their innocence, Loughlin and Mossimo Giannulli, her husband, pleaded guilty to paying $500,000 in brides in return for their daughters' acceptance to the University of Southern California as crew team recruits despite them having never participated in the sport. 
In May 2020, Loughlin pleaded guilty to one count of conspiracy to commit wire and mail fraud. Giannulli pleaded guilty to the same charges, in addition to one count of honest services wire and mail fraud (per CNBC). According to the sentencing memo obtained by In Touch Weekly, Giannulli got a harsher sentence because he was "the more active participant in the scheme," while Loughlin "took a less active role, but was nonetheless fully complicit."
At the couples sentencing in August 2020, Loughlin showed remorse for her actions, stating, "While I wish I could go back and do things differently, I can only take responsibility and move forward," adding, "I am truly, profoundly and deeply sorry." Daughter Olivia Jade echoed her mother's sentiments while appearing on Red Table Talk in December 2020, saying, "We messed up. I just want a second chance to be like, 'I recognize I messed up.' And for so long I wasn't able to talk about this because of the legalities behind it." Keep scrolling for more details about Loughlin's release.
Lori Loughlin's sentence is far from over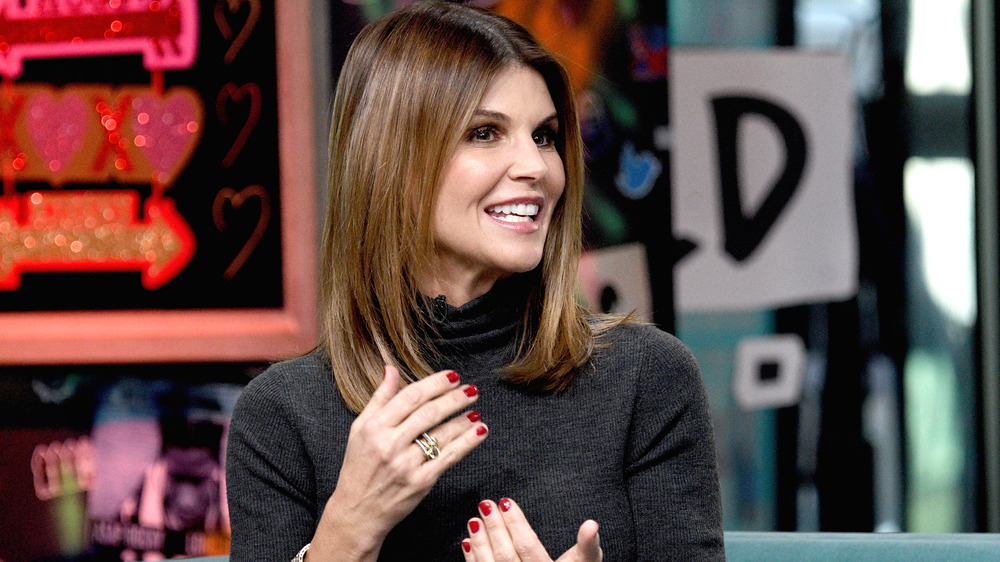 Gary Gershoff/Getty Images
Lori Loughlin might have completed her prison sentence, but her journey to make things right with the law is far from over. Loughlin reported for her sentence on Oct. 30, 2020, although she was originally supposed to report on Nov. 19, 2020, the same day her husband, Mossimo Giannulli, reported to his five-month sentence in Lompoc, Calif., for his involvement in the scandal, per the Associated Press. However, prosecutors and defense attorneys argued for Loughlin to start in October, seemingly in return for not seeking early release due to coronavirus-related concerns. The Bureau of Prisons stated that Giannulli is set to be released on April 17, 2021.
Following Loughlin's prison sentence, she still must serve two years of supervised release, in addition to preforming 100 hours of community service, according to CNN. She will have to pay a $150,000 fine, while Giannulli will also have to serve two years of supervised release, work 250 hours of community service, and pay a $250,000 fine. At least Loughlin can look forward to regaining a little bit of freedom now that she is on the outside once again!