The Real Reason Lori Loughlin Hasn't Spoken To Her Daughter From Prison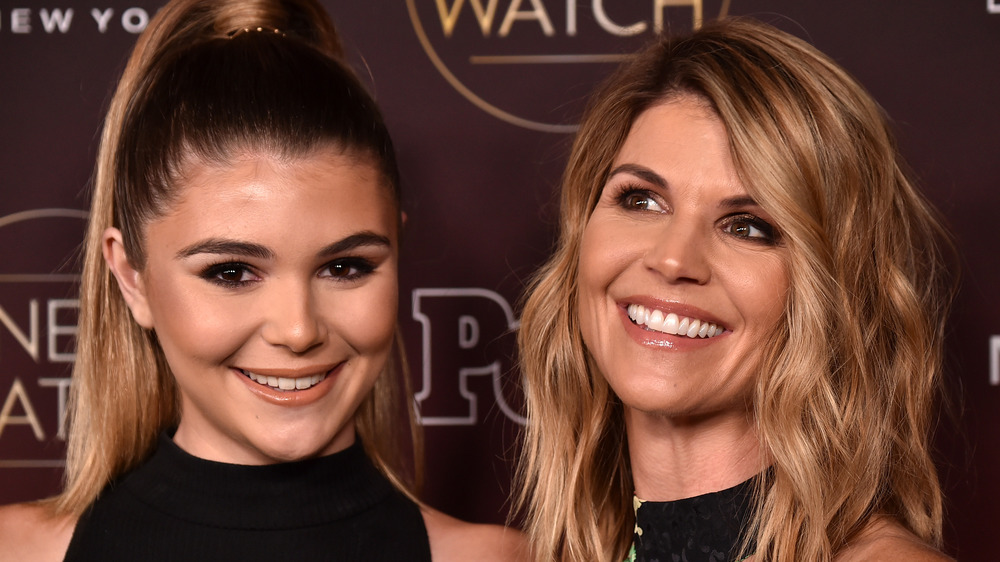 Frazer Harrison/Getty Images
As Lori Loughlin faces the repercussions of her involvement in the infamous college admissions scandal, her daughter Olivia Jade is speaking out about all the drama.
Loughlin surrendered herself on Oct. 30, 2020 to begin serving her two-month prison sentence. The former Full House actress and her husband, designer Mossimo Giannulli, took a plea deal for paying $500,000 to forge documents making their daughters appear as rowing team recruits for admission to the University of Southern California. According to Elle, the celebrity couple will also have to pay a $150,000 fine for their actions, as well as have two years of supervised release and 100 hours of community service.
As reports come out about Loughlin's thoughts throughout the process, her daughter Olivia Jade sat down with the ladies of Red Table Talk to share how she is dealing with the process and her role in the scandal. The social media influencer faced the tough questions and opinions of Jada Pinkett Smith, her daughter Willow Smith, and especially, her mother Adrienne Banfield-Norris, who was against even having Olivia Jade on the program.
Singer Willow Smith chimed in to ask the influencer, who lost her endorsements following the scandal, if she has spoken to her parents while they served their sentence. Olivia Jade responded, "I actually haven't spoken to either of them." Here's why.
Olivia Jade hopes her mom has a 'good reflection period'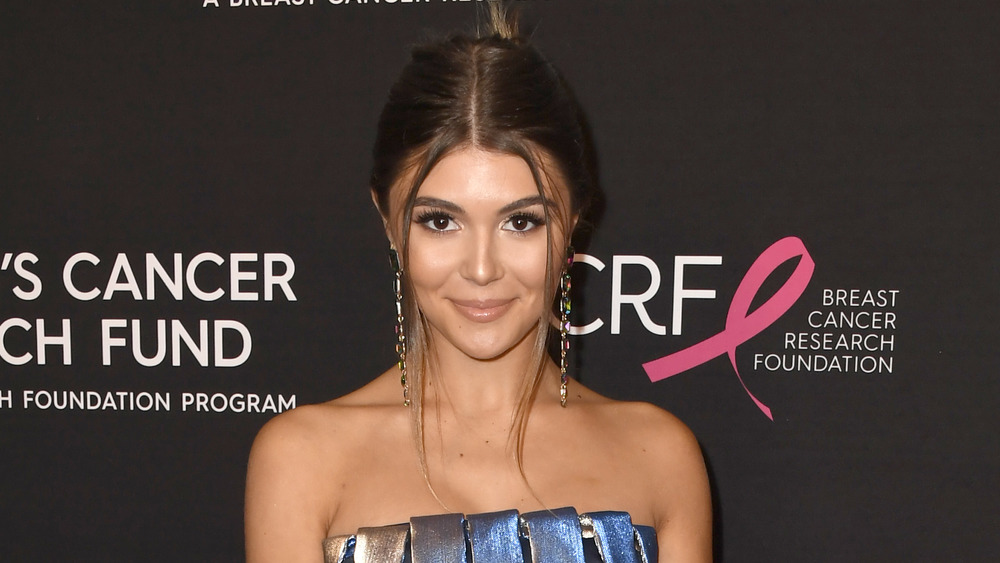 Frazer Harrison/Getty Images
Olivia Jade, the daughter of actress Lori Loughlin, went on Red Table Talk to take accountability for her part in the college admissions scandal that put Loughlin, Mossimo Giannulli, and even actress Felicity Huffman behind bars.
The social media influencer opened up about how the entire scandal went down, and why she hasn't spoken to either of her parents since they went to prison. "There's a quarantine phase just because of COVID, so I think that is the reason," said Olivia Jade. "But I'm not too sure. I just haven't heard anything so I'm just waiting."
Willow Smith, one of the Smith ladies who host the Facebook show, took a side of sympathy with Olivia Jade, asking how not speaking to her parents has affected her.
"It's so crazy, I've never gone that long without... I'm super close with my parents," Olivia Jade admitted. "Especially my mom, she's like my best friend. So it's definitely been really hard not being able to talk to her. But I know she's strong and I know it's a good reflection period."
The social media influencer revealed she's "trying to look at the positives of the situation" and shared, "I know that it's a positive that she's in there right now, she gets to rethink everything that happened. Figure out, you know, when she comes out what she wants to do with what she's learned through all of this. And I think that hopefully will be a blessing in the end."