Why Mossimo Giannulli Is In Solitary Confinement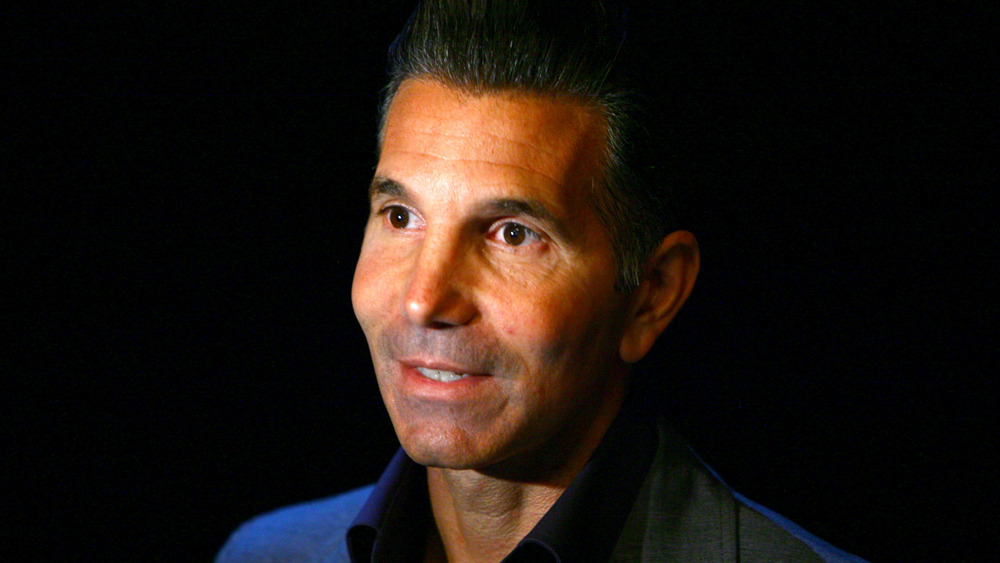 Scott Wintrow/Getty Images
While the incarceration of actress Lori Loughlin and her husband, fashion designer Mossimo Giannulli, might have seemed to many like the final chapter of the college admissions scandal, it appears that may not be the case. According to an exclusive published by People magazine on Dec. 18, 2020, sources informed the publication that the 57-year-old Giannulli has been kept in solitary confinement at a Californian federal correctional institution located near Santa Barbara ever since his five-month prison sentence began in mid-November.
Giannulli, who pled guilty to conspiracy to commit wire and mail fraud on May 22, 2020 as part of a scheme in which parents of the upper elite paid thousands of dollars to mastermind Rick Singer to secure admissions slots for their children at prestigious colleges and universities in the U.S., was also reported to be allegedly in solitary confinement by his son, Gianni. Gianni, who posted about his father's current incarceration status in an Instagram story, stated that Giannulli has purportedly "[been] locked in solitary confinement for one full month," per an ABC News screengrab of the post, and has been "only let out every 3 days for a few moments to shower."
If this is indeed the case, what led to Giannulli's placement in solitary confinement? And why has it gone on for such an extended period of time? Read on after the jump to find out.
Mossimo Giannulli is in solitary confinement due to COVID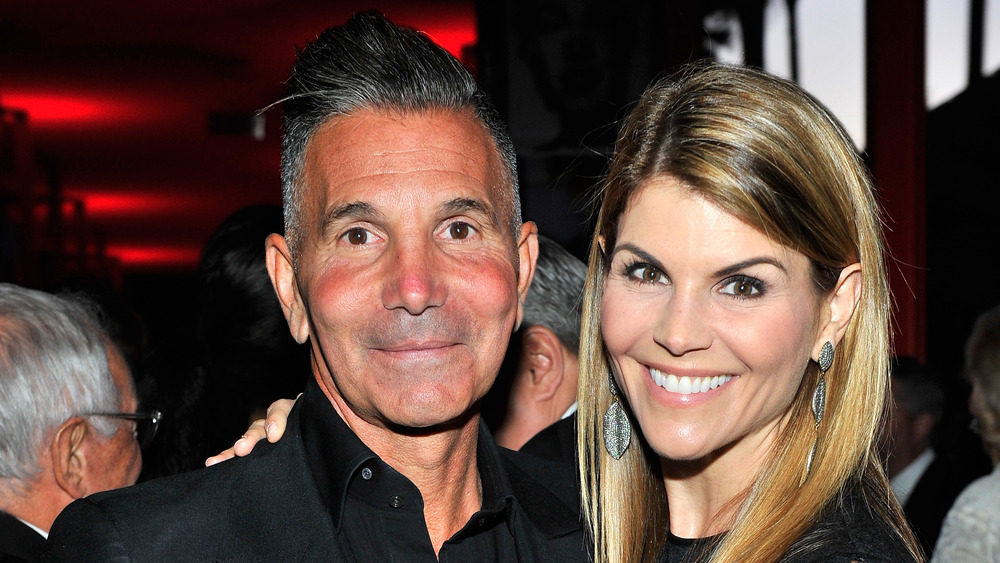 Donato Sardella/Getty Images
According to an anonymous insider — referred to by People as a "legal source" — close to Mossimo Giannulli (pictured above with wife Lori Loughlin, who also pled guilty for her part in the college admissions scandal), Giannulli's placement in solitary confinement at the Lompoc Federal Correctional Institution in California was not decided by the prison administration as a punitive measure. 
While Giannulli's son Gianni's Instagram post (via ABC News) seemed to indicate otherwise, the legal source informed the magazine that it was in reality a precautionary measure meant to limit the possibility of exposure to the ongoing coronavirus pandemic. As People noted, the federal complex where Giannulli is now serving out his five-month sentence has, at the time of this writing, diagnosed a total of 1,038 cases of COVID-19, as well as four deaths related to the disease, citing the Santa Barbara County Public Health Department as a source of the aforementioned data. The source also added that contrary to Gianni's post, Mossimo Giannulli is let out of his cell one hour per day as per the prison's mandatory procedure for any inmate sequestered into solitary confinement.
While People was not able to confirm Giannulli's incarceration status from representatives for either Giannulli or Loughlin, one thing remains unanswered: If Giannulli has not directly been exposed to COVID-19 in the prison, then why is he in solitary lock-up in the first place?
When it comes to COVID-19, not everyone in prison gets the same treatment as Mossimo Giannulli
Scott Wintrow/Getty Images
While Mossimo Giannulli's placement in solitary confinement might be afforded to him because of his status as a public figure — in other words, a celebrity — it's also a double-edged sword. Though it's been widely reported since the ongoing coronavirus pandemic hit U.S. shores in January 2020 (or even earlier) that the spread of COVID-19 is more dangerously rampant within the prison system than outside of it, many argue that solitary confinement as a prophylactic measure, as a whole, is still a form of cruel and unusual punishment (via NPR).
Throwing a wrench into the mix is the fact that it is unclear as to whether Giannulli currently or previously exhibited any of the symptoms associated with COVID-19, which would provide further context as to his placement in solitary confinement. According to the Centers for Disease Control, 14-day quarantines are strongly advised for anyone who has possibly been exposed to the coronavirus — but as People noted, it appears that Giannulli has been kept in solitary confinement since he began his prison sentence on Nov. 19, 2020. By all appearances, this seems to suggest that rather than protecting other prisoners from exposure to the virus, the administration at the correctional facility is spending more of their energy (and budget) protecting one prisoner of celebrity status.