Why Lori Loughlin Spent 2 Weeks In Isolation Before Release From Prison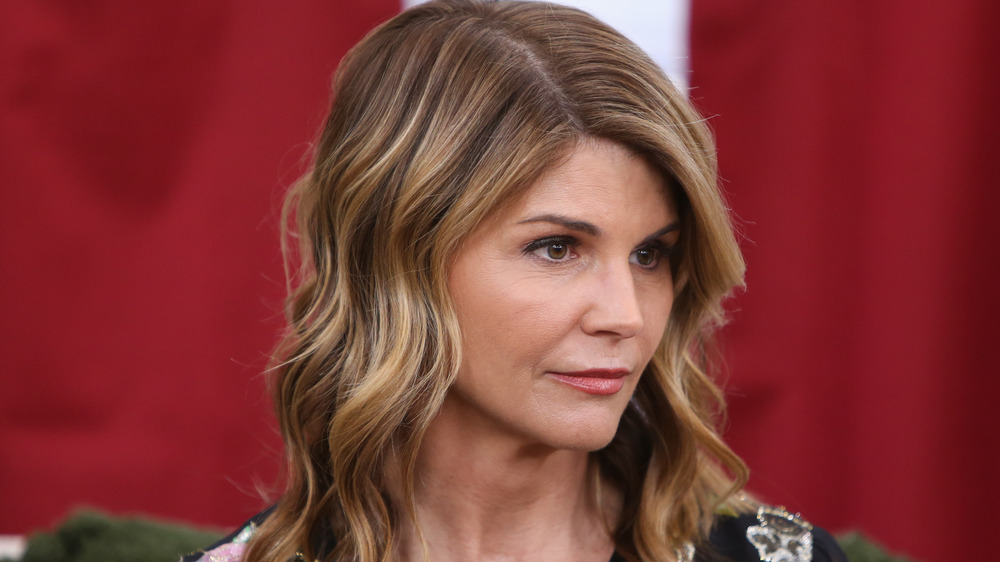 Paul Archuleta/Getty Images
Before Lori Loughlin was released from federal prison in December 2020 after completing a two-month sentence for her involvement in the college admissions scandal (a.k.a. Operation Varsity Blues), the Full House alum found herself in a pickle behind bars. Previously, Loughlin and her husband, Mossimo Giannulli, were arrested in March 2019 after they allegedly paid William Rick Singer, the "mastermind" at the center of Operation Varsity Blues, $500,000 in exchange for getting their two daughters into the University of Southern California, per CNN. Ultimately, the university admitted their daughters, Isabella and Olivia Jade, as crew team recruits although neither girl ever participated in the sport. 
After months of professing their innocence, in May 2020, Loughlin pled guilty to one count of conspiracy to commit wire and mail fraud, while Giannulli pled guilty to the same charges, as well as one count of honest services wire and mail fraud. The couple was sentenced in August of the same year, and Loughlin reported to prison in October 2020, while Giannulli started his sentence the following month.
At her sentencing, Loughlin apologized for using her privilege to cheat the system. "I went along with a plan to give my daughters an unfair advantage in the college admissions process," the actress said at her virtual sentencing hearing (via CNN). "In doing so I ignored my intuition and allowed myself to be swayed from my moral compass." Keep scrolling to find out what happened to Loughlin during her time behind bars.
A coronavirus outbreak forced Lori Loughlin into isolation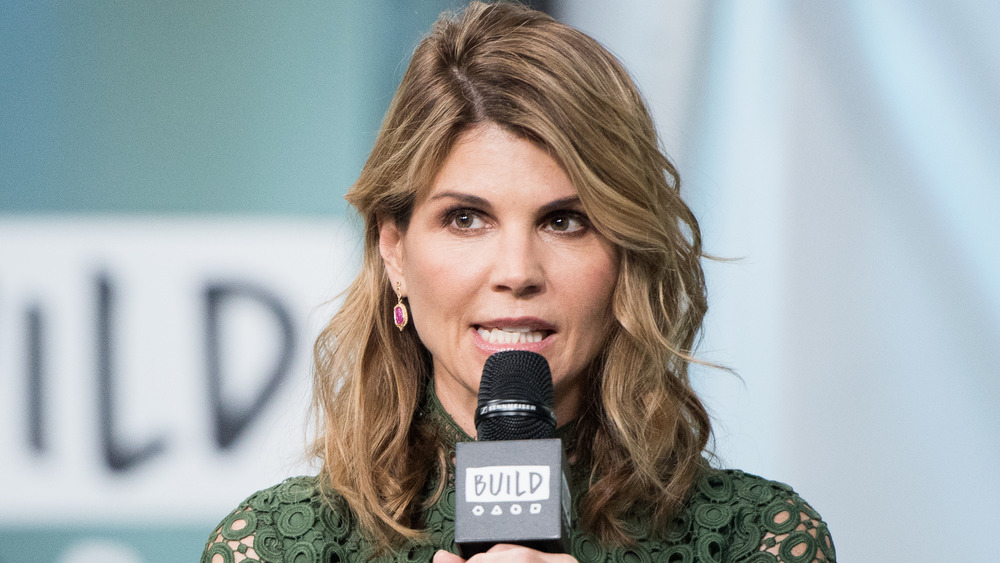 Mike Pont/Getty Images
Prior to Lori Loughlin's release from prison in late December 2020, the Hallmark actress reportedly spent her final days behind bars alone with nothing but her thoughts. "She spent the last two weeks in isolation before she was released, so it has been especially tough, but she's thankful to put it behind her," a source told Us Weekly. "There was a COVID outbreak in the prison, so it was a precaution and not a punishment," they insider affirmed.
Upon her release, Loughlin was picked up from the correctional facility located in Dublin, Calif., by her two daughters, Isabella and Olivia Jade, in a private jet, per the source. Another source told the outlet that their reunion was "bittersweet" without husband Mossimo Giannulli, who is expected to be released in April 2021, per US Weekly. Nevertheless, "She was relieved to be out of prison."
Although Loughlin completed her prison sentence, she is not totally out of the woods. As part of her sentence, she will be under supervised release for two years, and she must complete 100 hours of community service, in addition to paying a $150,000 fine. "Before she went in, Lori was volunteering with children with special needs and intends to continue doing that, even if it's not a part of her ordered community service," the first source shared. And while it is nice for Loughlin to be on the outside again, "It's hard to be home without Mossimo of course."
What was prison life like for Lori Loughlin?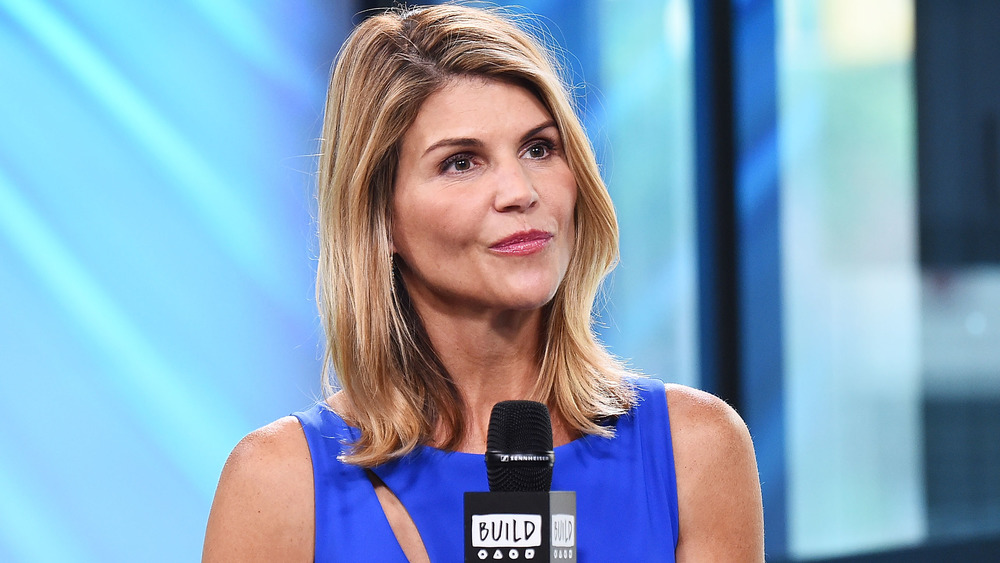 Michael Loccisano/Getty Images
Aside from spending her last few nights behind bars in isolation, Lori Loughlin held her own while serving her two-month prison sentence. Of course, prison life was a big adjustment for the actress. "She was a little weepy on her first night there," a source told People, adding, "but she pulled herself together quickly. Now she's resolved to finish her sentence with her head held high." At the time, the mother of two had not experienced "any specific problems" while dressed in orange. "No one has tried any s**t with her. No one is bullying her," the source revealed. However, they also shared that "the guards aren't treating her any differently than other inmates."
Echoing a similar sentiment, Us Weekly reported that Loughlin was a "wreck" when she first arrived at the correctional facility. "Lori really went into prison strong, she had her faith and the support of her family, but the first few days and road ahead are daunting," the source said in November 2020, just days into Loughlin's sentence, which began on Oct. 30. "Lori tried her best to be brave and look at the end result but there was nothing that could dissipate her fears." The source continued to speak for the Full House alum, telling the outlet, "It's only two months but she's dreading it. Her mind keeps telling her that something will go horribly wrong in prison or that her stay could be prolonged." Luckily for Loughlin, that scary time in her life is finally over.