Why Mariah Carey Can't Stand Christina Aguilera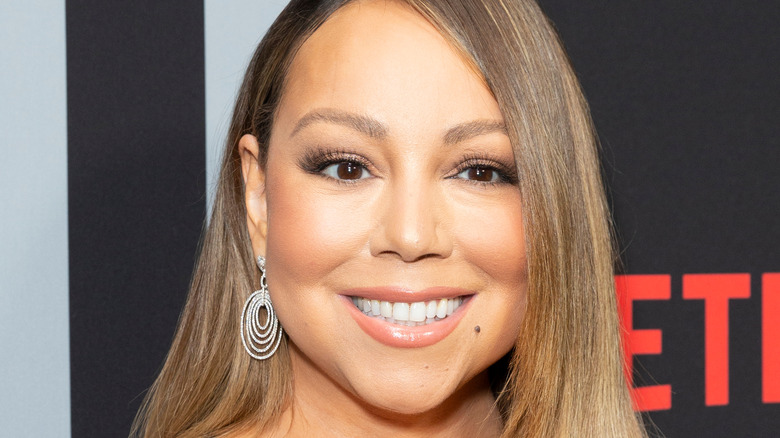 Shutterstock
When you think of Mariah Carey and celebrity feuds, there's a good chance the first thing that comes to mind is the one time Carey threw shade at Jennifer Lopez when she famously said, "I don't know her." But Lopez isn't the only person that's not on Carey's holiday party invite list. She's got other people she pretends not to know, even though they have name recognition all over the world.
So who are we talking about? Look no further than Christina Aguilera, who got into a feud with Carey circa 2006, despite the two sharing impressive vocal ranges and chart-topping success between them. The spat went down when Aguilera was at the top of her game and when Carey was dealing with the aftermath of mental health struggles that played out in the public eye. The 'Dirrty' singer told GQ (via People) that Carey was "never cool" to her, adding, "One time, we were at a party and I think she got really drunk, and she had just really derogatory things to say to me." Aguilera concluded, "But it was at that time that she had that breakdown, so she might have been very medicated." (Carey's issues went down in 2001).
Of course, it didn't take long for Carey to hit back at Aguilera's accusations — keep scrolling for her pointed response to the drama.
Mariah Carey didn't let Christina Aguilera's remarks slide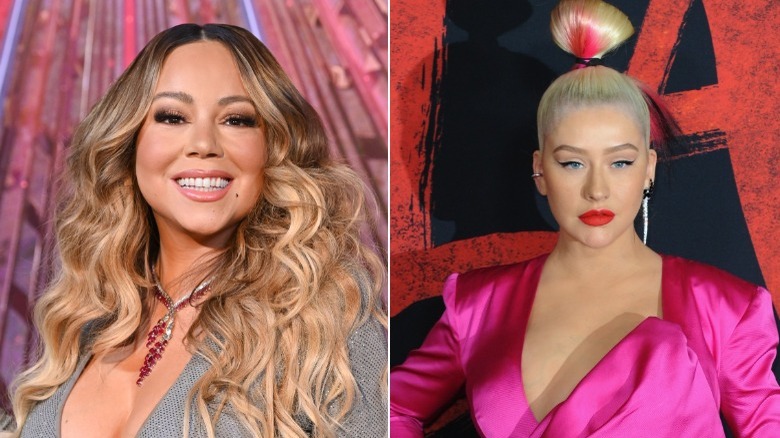 Dia Dipasupil, Rich Fury/Getty Images
Interestingly enough, Mariah Carey suggested that it might have been Christina Aguilera who was the rude one. "I had hoped that Christina was in a better place now than the last time I saw her, when she showed up uninvited at one of my parties and displayed questionable behavior," she quipped to Access Hollywood in 2006. "It is sad yet predictable that she would use my name at this time to reinvent past incidents for her promotional gain," Carey added. "It is in my heart to forgive and I will keep her in my prayers."
The statement must have a chord with Aguilera, who said when promoting her album "Back to Basics" that she didn't want to have bad energy with anyone, especially not with someone like Mariah Carey. "My intentions were not to upset Mariah with any statements that were published or taken out of context. I have all the respect in the world for her," Aguilera told Access Hollywood that same year.
Carey hasn't made any comments since then, which means she's either left it in the past or simply let Aguilera take the blame for what had gone down. And it appears she has more in common with Aguilera these days, as they both support the #FreeBritney movement. So who knows where this relationship will end up!