Are Mark Harmon And Michael Weatherly Friends In Real Life?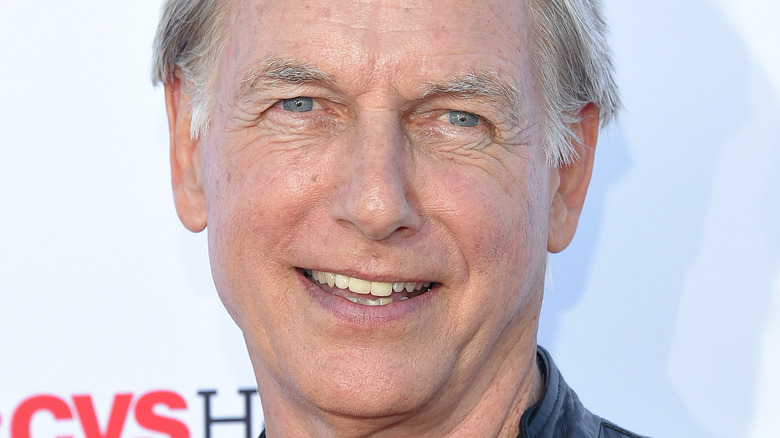 Shutterstock
Actors Mark Harmon and Michael Weatherly may no longer work together on "NCIS" but it appears the two will always have a bond thanks to their time on the show. Harmon and Weatherly, along with actors Pauley Perrette and David McCallum, joined the crime show when it began in 2003. Weatherly recalled how they first introduced the series at a Carnegie Hall event, saying (via AssignmentX), "There was this moment as we walked out where ... the four of us held hands, sort of organically. ... And we all got to the lip of the stage and looked at each other and had this moment of connectivity." 
Weatherly credited Harmon specifically for that connection, adding, "The glue of the show happened with Mark Harmon from that moment stepping forward and saying his words about, 'we are going to give you a show that's the best show we can deliver.'" In 2016, Weatherly decided to leave "NCIS" after 13 seasons. He explained (via Newsweek), "I was burnt out by "NCIS" and I was ready for a new challenge." 
As for Harmon, he still remains the franchise's star but may be nearing his own departure. The showrunner hinted at changes saying, per The Hollywood Reporter, "Going into Season 19, we are excited to have new characters and stories to tell that adds to and reenergizes the world we've come to love." While Harmon and Weatherly have "NCIS" in common, outside of it, the two appear to be quite different.  
They probably aren't friends but respect each other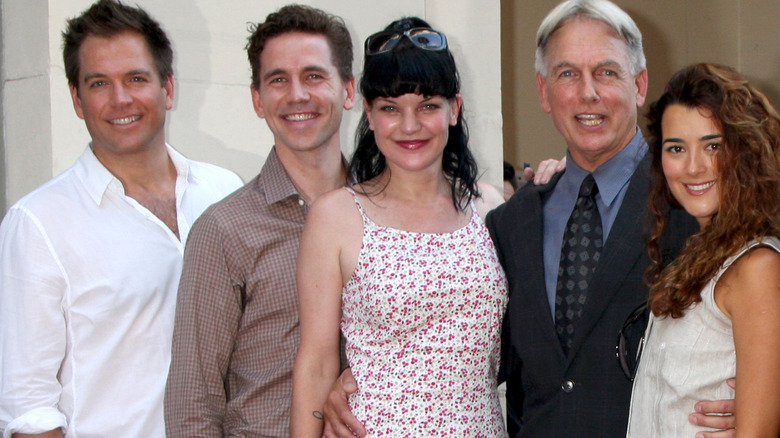 Shutterstock
While Mark Harmon and Michael Weatherly had great chemistry on "NCIS," they both are very different off-screen. Weatherly explained (via The Futon Critic), "Mark Harmon and I were on different poles. I was Antarctica, he was the North Pole ... And he was confused by my presence right from the get-go." Weatherly gave an example saying, "When CNN 'Showbiz Today' ... asked what was the best part about doing the pilot ... I said, 'I got a rubber gun and I got a fake badge.' And Harmon looked at me like, 'that is your CNN answer?'" 
Yet, Weatherly admires how Harmon works, admitting, "Mark's a proper actor, he's a craftsman." As for Harmon, he has said (via Outsider) that when it comes to his costars, "Everyone has to respect each other" and "You have to try and get along."
Weatherly summed up their relationship when revealing to Parade how they said goodbye when he left the show. "Mark is always gracious and always the gentleman, but like his character, a functional mute. He was pretty succinct. He said, 'Thank you and good luck,' which I adored the simplicity of and appreciated deeply that he was giving his handshake and support." Weatherly added, "I've learned a great deal at his side and look to the future, taking a lot of that Mark Harmon wisdom with me." Clearly, there's a mutual respect there.