Whatever Happened To Jo Frost From Supernanny?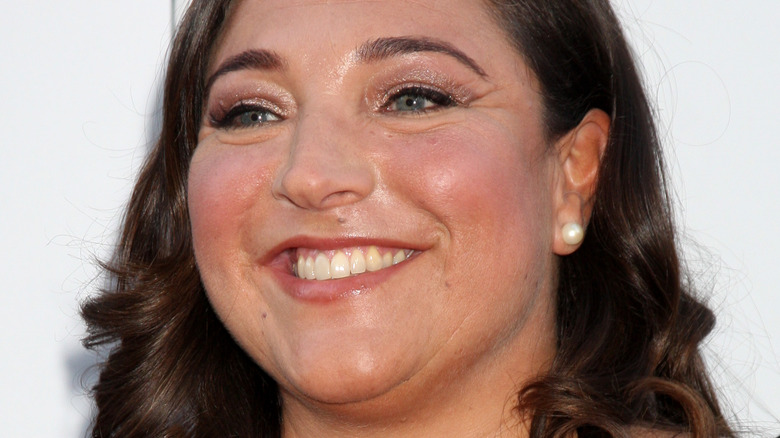 Shutterstock
In 2004, a British woman who goes by the name of Jo Frost graced our television screens for the first time as the Supernanny. Her reality show of the same name showcased stressed out parents at their wits' end, desperately trying to corral their severely bad tempered, ornery, and very poorly behaved children. Temper tantrums reigned supreme as Frost tried to teach parents better ways to cope with their controlling kids and discipline their children in order to get the results they were looking for (and so desperately needed). 
Taking her first nanny job at the age of 18, by the time Frost became the Supernanny, she was 32 and possessed a world of knowledge in getting children to behave. While fame brought lots of new opportunities for the longtime nanny, it also tallied a high cost. According to Mamamia, the reality star admitted, "It's relentless. There were times with families when I got back in that car at the end of a day and cried. I got really affected."
So, at the end of her rope professionally and personally, Frost quit Supernanny in 2011, choosing to focus on a new project and giving herself some time to just be a woman. Here's what she's been up to since then.
Jo Frost dives into the dark side
Michael Kovac/Getty Images
Since 2011, Jo Frost has stayed busy with several different creative outlets, including being a wife. In 2014, the reality star got engaged to then-boyfriend Darrin Jackson and eventually married him a few years later. "He's not only incredibly handsome, but he really understood my commitment to work," the TV personality gushed to OK! Magazine about her husband (via Express). "We took the relationship at the pace we could." 
In 2013, Frost received flak for not having official credentials on parenting. She smoothly told The Independent, "When you've done over 100,000 hours, what labels you an expert? Reading a text book? Passing an exam? But it's also my makeup as well. I'm highly intuitive — highly."
Highly intuitive or not, Frost took her talent for getting children under control to a new level, opting to dive into the lives of children who have committed murder to see where their lives went wrong. In 2019, she ran a special on Australian TV called "Jo Frost: Killer Kids." She told Foxtel, "I was curious, when it comes to human behavior and how family dynamics go wrong." Also, 2020 saw Frost return to reality TV in the reboot of her original show, "Supernanny" (per Mamamia). And, although there's no word yet if the 20-episode set will become an official series, it seems Frost isn't likely to disappear from our lives anytime soon.