Are Katie Holmes And Nicole Kidman Friends?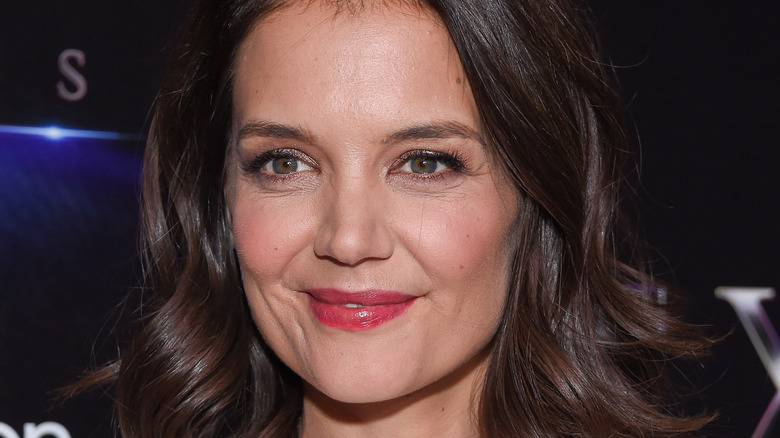 Shutterstock
Katie Holmes and Nicole Kidman might appear to have very little in common, but arguably, they've almost had parallel lives. Both fell in love with Tom Cruise, and both reportedly had tumultuous marriages with the Hollywood star. They also keep tight-lipped about the circumstances surrounding their divorces from the actor and why they've kept their distance from him ever since. Kidman told The Cut, "Being married to Tom Cruise at 22 is something I'm always reluctant to talk about, because I'm married now to the man who is my great love [Keith Urban], and it almost feels disrespectful."
Not to mention, there has been an air of mystery surrounding their rumored shared experiences, whether or not they've ever met up, and whether they've struck up a friendship after Holmes' pulled the plug on her relationship to Cruise in 2011. So, are Katie Holmes and Nicole Kidman secret friends? Read on for the answer.
What Nicole and Katie supposedly have in common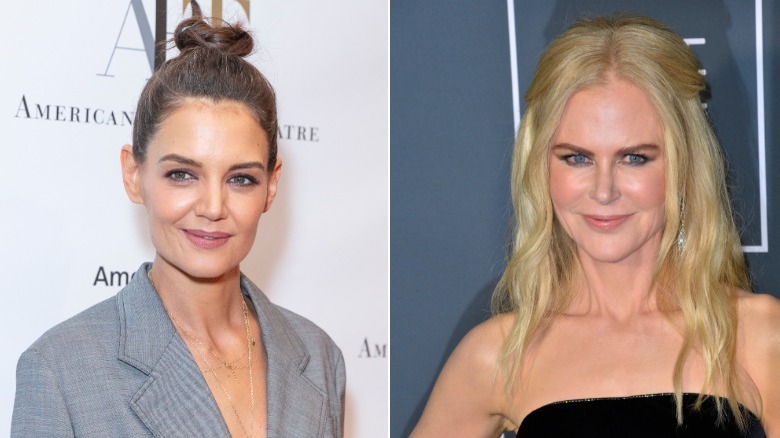 Shutterstock, Shutterstock
Before Katie Holmes gave birth to the couple's daughter Suri in 2006, she was a doting stepmother to Cruise's two adopted children, Bella and Connor, with whom he shared with Nicole Kidman. But she never spoke about Kidman, nor was she ever photographed with the mother of Tom Cruise's two children. And it has never been confirmed whether Holmes and Kidman were ever in the same room together.
However, former editor of the Village Voice, Tony Ortega, claimed to Us Weekly that Holmes and Kidman do have things in common. Ortega told the publication, "Katie and Nicole have spoken about raising their daughters to be independent and giving them a solid education, which is the opposite of Scientology teachings. Just living their lives is their way of moving on from the Church of Scientology."
Fast-forward to the present day, and Katie Holmes is focused on raising her teen daughter Suri while Nicole Kidman is busy with her husband, Keith Urban, and their two young daughters. And although Holmes and Kidman perhaps aren't friends, they don't appear to be enemies, either.