Why Bill Cosby And Eddie Murphy's Relationship Has Always Been Tense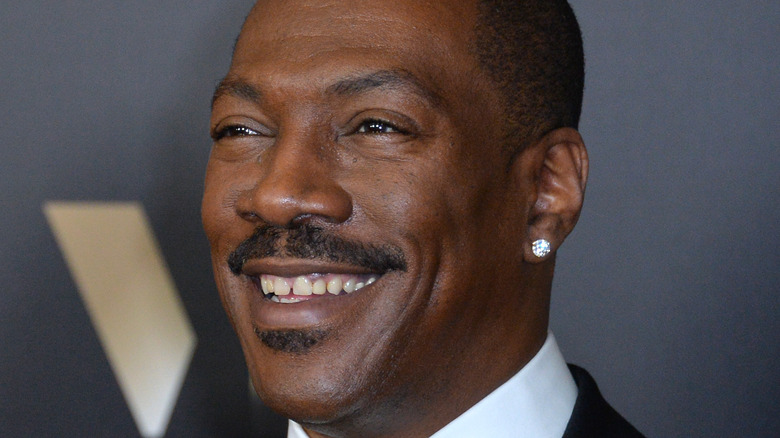 Shutterstock
In the 1980s, Bill Cosby and Eddie Murphy were the two biggest names in comedy. Cosby was becoming more and more well-known thanks to his popular and long-running sitcom "The Cosby Show" and the Jell-O television commercials that ran incessantly back then.
Eddie Murphy, fresh off his "Saturday Night Live" years, was dominating the box office. Murphy appeared in "Coming to America," "Trading Spaces," "48 Hours," and the "Beverly Hills Cop" franchise, and he released the hit single "Party All the Time," per IMDb.
With two actors and comedians sharing the spotlight, you'd think they'd have a lot in common and possibly be friends. But they weren't. In an episode of Jerry Seinfeld's "Comedians in Cars Getting Coffee," Murphy opened up about how Cosby treated him when he was just starting out as a comedian.
What was the beef between the two successful comedians? Why was their relationship tense? Keep reading to find out.
Eddie Murphy opened up to Jerry Seinfeld about how Bill Cosby treated him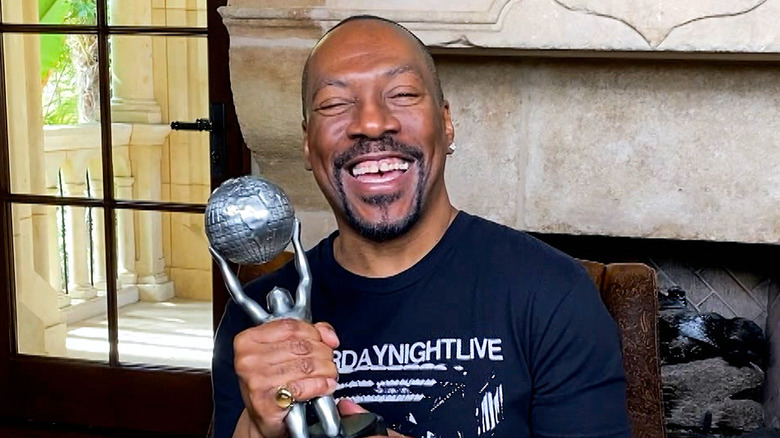 52nd Naacp Image Awards/bet/Getty Images
Eddie Murphy's episode of "Comedians in Cars Getting Coffee" was the longest episode in the history of the Netflix series, per Cheat Sheet. Murphy said that Bill Cosby was harder on him in a way he wasn't with any other comedian. He said that Cosby lectured him about his use of profanity.
"He had a weird thing with me that he didn't have with other comics. It was mean. He'd tell me ... I should see his shows to learn from him. He wasn't nice. He wasn't doing that with everybody, he was doing that with me specifically. He was sh*tty with me."
This isn't new news — back in his 1987 standup show Raw, Murphy said that he'd never even met Cosby when he called him to disapprove of Murphy's cursing during his standup routines. "I sat and listened to this man chastise me. When Bill Cosby chastises you, you forget you are grown and you feel like one of his kids on 'The Cosby Show'..."
Over the years, Murphy has not reconciled with Cosby. In fact, he refused to play Cosby on the "SNL" 40th-anniversary show in 2015, per Cheat Sheet, and he also slammed him in a speech saying, (via the Associated Press) "Bill has one of these. Did you all make Bill give his back? You know you f*cked up when they want you to give your trophies back."