Who Is Jessica Simpson's Husband, Eric Johnson?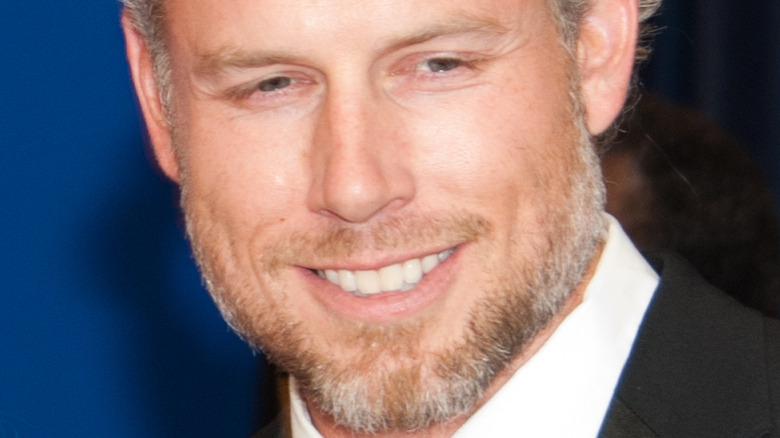 Shutterstock
Jessica Simpson made headlines back in the day for her marriage to Nick Lachey and later high-profile romances with singer John Mayer and NFL star Tony Romo, but less is known about her longest relationship. Simpson has been married to her second husband, former football player Eric Johnson, since 2014. 
The couple met in 2010 when a mutual friend brought Johnson to a party at Simpson's house. "We connected on all levels," Simpson told People of her first meeting with her future husband. In fact, it was love at first sight for both Johnson and Simpson, per Us Weekly. After dating for only six months, the former athlete proposed to Simpson on November 11, 2010, with the Led Zeppelin song "Since I've Been Loving you" as the soundtrack. The couple went on to welcome three children together: Maxwell Drew, Ace Knute, and Birdie Mae Johnson, and their love story is still going strong.
Simpson regularly marks the anniversary of their engagement and wedding day on social media. She once posted an Instagram photo of the day Johnson proposed to her, in which she flashed her engagement ring as she sat amid a pile of rose petals. In the caption to the post, Simpson wrote that "still loving this man is the easiest part" of her life. So, what should you know about the man in Simpson's life?
Here's what you should know about Jessica Simpson's husband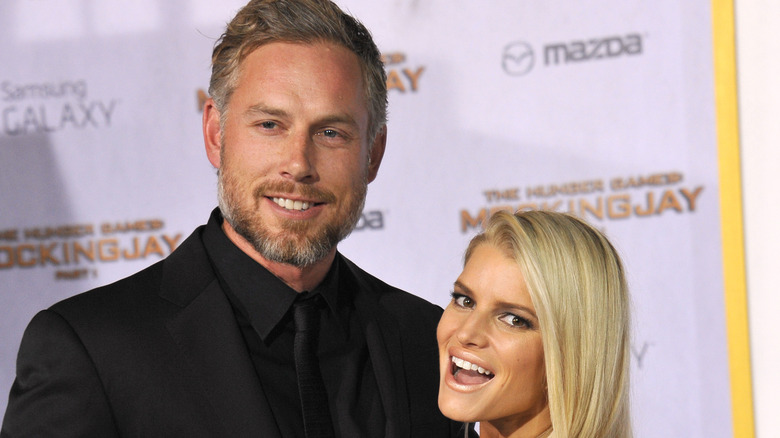 Shutterstock
Years before he met Jessica Simpson, Eric Johnson was a football player at Yale. A big game in 1999 got him noticed by the NFL, according to Pop Culture. In 2001, Johnson was drafted by the San Francisco 49ers, but he suffered injuries that had him missing most of the 2003 and 2005 football seasons. After his contract with the 49ers ended, Johnson signed a one-year deal with the New Orleans Saints. The Saints re-signed him the following year, but he was cut before the regular season began.
With his football career done, Johnson's next plan was to attend business school at the prestigious Wharton School of Business at the University of Pennsylvania. But his potential move to Pennsylvania came around the same time as his first meeting with Simpson. An insider told Us Weekly that Johnson ultimately pulled out of his two-year business program at the Philadelphia-based Ivy League school to stay close to Simpson in Los Angeles.
While he could have just retired and become Mr. Simpson — his wife runs a billion dollar fashion empire, after all (per Forbes) — in the fall of 2020, Johnson launched his new wellness company, Legendary Disciplines. In an Instagram post, Johnson wrote that he hoped to "introduce the world to many mind/ body teachings" from "excellent teachers and coaches in wellness, sports, and life, who truly care about every person feeling their best." A power couple, for sure!