The Truth About Robert Downey Jr's Time In Jail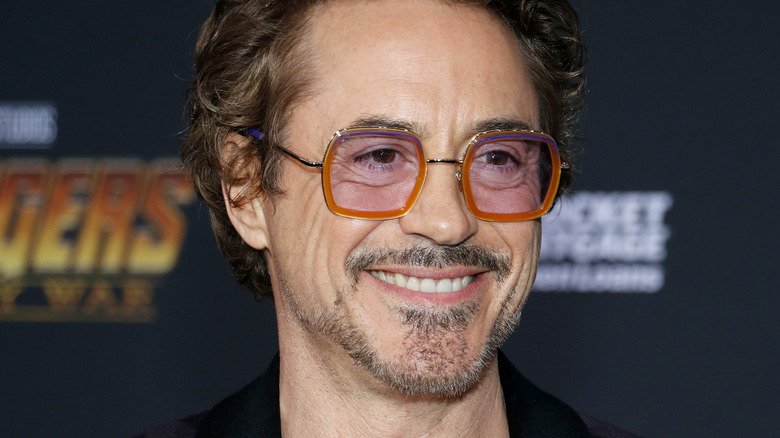 Shutterstock
Robert Downney Jr. is a beloved celebrity, and his role as "Iron Man" has made him one of the highest-paid actors in the world! That being said, his bad-boy image as Tony Stark is not too far off from his real-life personality (or should we say, his past), as many fans have forgotten that Downey Jr. has spent time in jail. 
The Marvel Cinematic Universe star had a rough childhood — both his mom and dad faced substance addiction, per The Washington Post. The outlet explained that his parents, who divorced when he was 13, had a wild lifestyle that included wild parties. WaPo reported that Downey Jr.'s son Indio was arrested in 2014 on a drug charge, carrying on the family tradition passed down by his father and Robert Downey Sr., his grandfather. Indio is Downey Jr.'s son with his first wife, Deborah Falconer.
In a 2014 statement, the "Iron Man" star commented on his son's substance history. He said, according to WaPo, "Unfortunately there's a genetic component to addiction and Indio has likely inherited it." But the actor noted there was "a lot of family support and understanding, and we're all determined to rally behind him." Keep reading to learn more about Downey Jr.'s time in jail.
Robert Downey Jr spent a year behind bars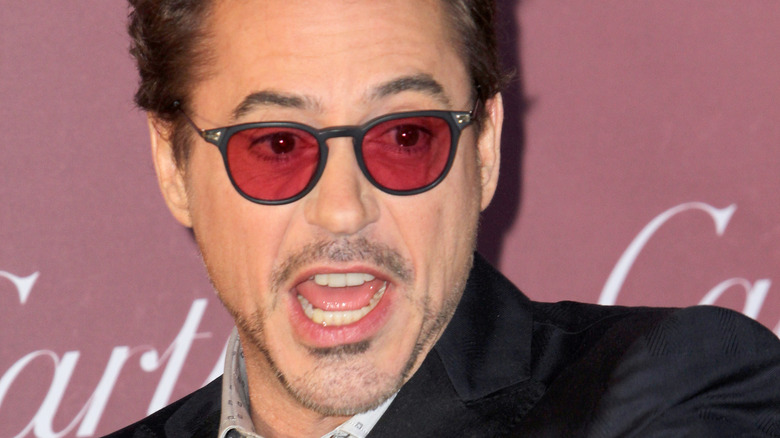 Shutterstock
Robert Downney Jr. spent a year in a California State Prison. In 1999, the "Avengers: End Game" star was sentenced to three years in prison because he failed to report for a mandatory drug test. According to Vanity Fair's 2000 profile, Downey Jr. worked five days a week in the prison kitchen, making eight cents an hour.
The "Iron Man" star kept a low profile while in prison, but he was well-liked by inmates. Vanity Fair reported that Downey Jr. even earned a nickname; his fellow inmates called him "Mo Downey." He made new pals in prison, but Downey Jr.'s friends from Hollywood visited him often, too. Sean Penn and Curtis Hanson, the director of "L.A. Confidential" and "Wonder Boys," stopped by. Hanson told Vanity Fair, "I found his [Downey Jr.'s] mental state to be surprisingly good, given the circumstances. There seemed to be an attitude of acceptance...an acceptance of responsibility." Meanwhile, Penn felt differently. "I felt that a sentence was needed—something had to happen—but now it's entering what you'd call cruel and unusual punishment," he said with a laugh. We need Robert Downey free!"
Downey Jr. served only a year of his three-year sentence. A judge ruled that the time he previously served in the Los Angeles County Jail in 1997 and 1998 was long enough to reduce his sentence. After he got out in 2000, he went back to work. And the rest is history.
If you or anyone you know is struggling with addiction issues, help is available. Visit the Substance Abuse and Mental Health Services Administration website or contact SAMHSA's National Helpline at 1-800-662-HELP (4357).