The Truth About Terri Irwin And Russell Crowe's Relationship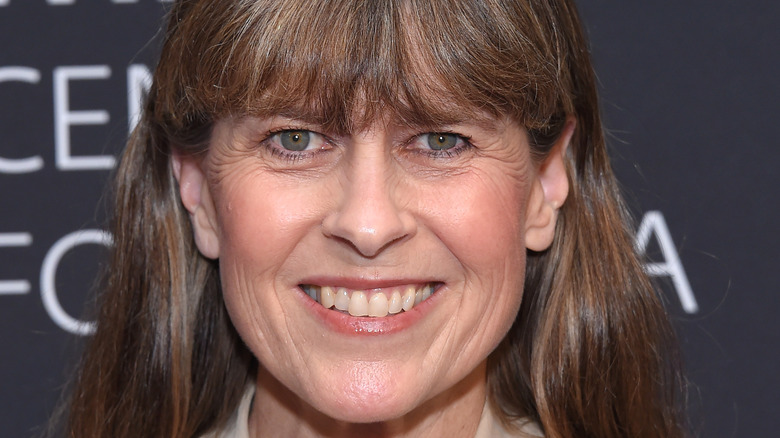 Shutterstock
While they're both warriors in their own way, this wildlife activist and "Gladiator" have long shown public affection, despite coming from different worlds. On June 12, Terri Irwin thanked Russell Crowe on Twitter for a "life saving" donation he made to Australia Zoo, which saw an injured kookaburra Archie return to the wild. She wrote, "Thank you @russellcrowe for donating the funds to purchase this life-saving endoscope. Archie really appreciated it!"
And it seems like Crowe has shown generosity for some time; just a few months earlier, Terri gushed about Crowe's achievements as a "conservationist." She tweeted, "You may know that this week was @russellcrowe's birthday. You may know that he's a loving son, loyal friend, wonderful dad, and the most talented actor. But did you know that he is also a philanthropist & conservationist? His work to protect wildlife is also worth celebrating!" 
Aside from a love of animals, the father-of-two has shown kindness to Terri's two children with late-husband Steve Irwin: Robert and Bindi Irwin. When Bindi wed Chandler Powell last year, Crowe gifted the couple a fig tree. Bindi not only shared the sweet present to Instagram, but also wrote Crowe will "always be part of our family." She said, "Even though we can't see you right now, we're giving the beautiful fig you gifted us a hug and thinking of you.‬ ‪Hope your day is extraordinary!"
So while it seems the Hollywood heavyweight could easily slot right into the Irwin family, it begs to question whether he actually will.
Terri Irwin said Russell Crowe was the first person to call her after Steve Irwin's death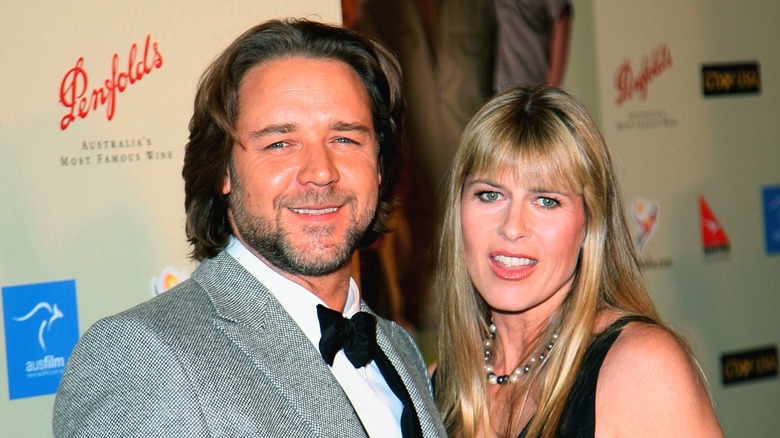 Michael Buckner/Getty Images
Like any family dealing with grief, Terri Irwin had a tough time after Steve Irwin died from a stingray attack in 2006. However, she also had the added pressures of continuing his conservation legacy. Last year, she told The Courier Mail she made a promise to "keep everything going" at Australia Zoo — which included a 10-year plan — if Steve died before her. Despite being "afraid" of challenges ahead, a touching phone call from good friend, Russell Crowe, gave her a sense of hope ... but also drew a romantic link between them. "It meant a lot and now I kind of feel sorry for him because he is forever being linked to me so I could be cramping his style," she said. 
For years, publications suggested the pair is romantically involved, claiming they were either "building a new life together in the States" or that "Terri was absolutely heartbroken" over images of Crowe canoodling with other women. But such assertions seem to be part of the old rumor mill, as Crowe previously confirmed his "love" for Terri is purely platonic, per 9Honey. The actor told KIIS FM (via WHO), "Terri is one of the greatest women I've ever met in my life without their being implication for intimacy or whatever ... I love how she's kept the memory of Steve alive and respected the work that the two of them had begun and she's an absolute champion, but we're not in a relationship."