The First Words Chrissy Teigen Said To John Legend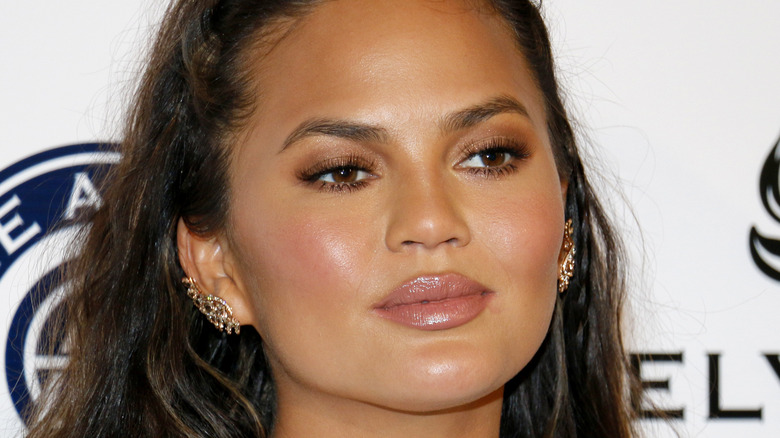 Shutterstock
Some might say John Legend and Chrissy Teigen are proof that love conquers all. But before they became #couplegoals, they were just two single people trying to figure it out. 
So let's rewind a bit. The pair initially met in 2006 on the set of the video shoot for John Legend's song, "Stereo." In a case of art imitating life, Chrissy Teigen played Legend's love interest in the video. Chrissy later told Wendy Williams that after the video shoot was over, they basically never stopped dating. "We did the music video, we were together for like 12 hours," she said. "We spent the entire day together, me in my underwear and him in a full suit, and I went to go say goodbye to him, to his hotel and we didn't ever say goodbye that night." 
Since then, the pair has been through a lot together — the birth of their two children, Chrissy's unfortunate miscarriage, and recent bullying claims against the former Sports Illustrated swimsuit model. But what were the first words that Chrissy Teigen said to John Legend to kick off that date that never ended? Keep on reading to find out.
Wait, what about John Legend ironing in his underwear?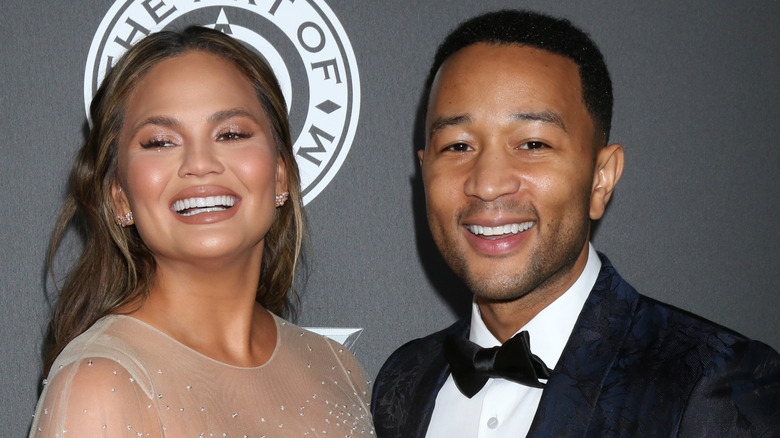 Shutterstock
In 2018, Chrissy Teigen talked to the Goop podcast about the first time she ever met John Legend. And, in usual Teigen fashion, she didn't shy away from the TMI. "We met on set and he was ironing in his underwear and my first words were, 'you do your own ironing?' And then, yeah," she joked. 
The cooking maven also discussed how so few people truly understand the nature of her marriage. "I think everyone always loves to ask like, 'Oh my God, do you just die? Is everything just so sexy? Does he sing to you all the time?' And I'm like, 'no, and I don't want it to be that way,'" she shared. Teigen added, "I love watching TV with him. I love watching 'Housewives'. I love making a meal with him. I love seeing him interact with our kids. I love every part of seeing him happy."
Although some might assume the bullying fallout put a strain on their relationship, it seems like all is well (at least based on their social media accounts), and they'll always share this funny yet cute beginning.