The Secret Behind John Legend And Chrissy Teigen's Successful Relationship - Exclusive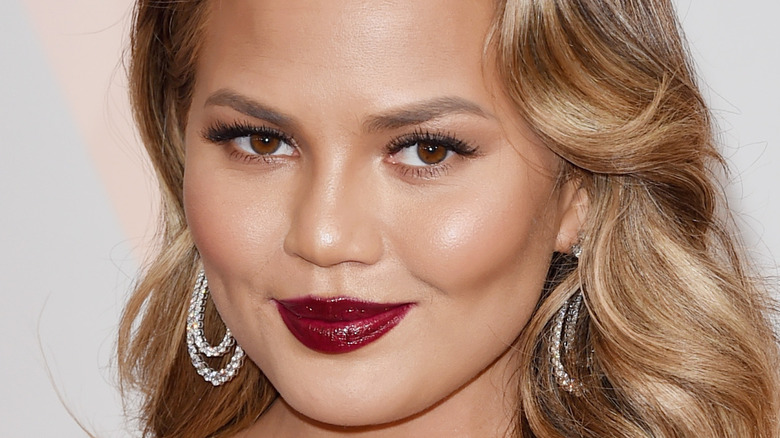 Jason Merritt/term/Getty Images
We think it's probably safe to say that model and media personality Chrissy Teigen has a love/hate relationship with the popular social media networking site, Twitter. While Teigen has made headlines in the past for her famous online zingers and her abrupt (albeit temporary) departure from the site altogether, these days she's in the news for a much different reason: her past serious online bullying.
It appears the love/hate relationship stops with Twitter, as she and her husband and music icon John Legend's marriage appears to be hotter and heavier than ever. But with a relationship that's constantly in the spotlight and under the scrutiny of the masses, many can't help but wonder how the pair manage to have such a successful marriage (they've been married for nearly seven years) — one that's been able to stand the test of time, fame, children, and heartbreak, including their tragic pregnancy loss in September 2020.
Lucky for you, Nicki Swift had the pleasure of speaking exclusively with Susan Trombetti, matchmaker and CEO of Exclusive Matchmaking. Keep reading after the jump to learn what she believes is the secret behind the successful Teigen-Legend marriage.
John Legend and Chrissy Teigen have 'good communication'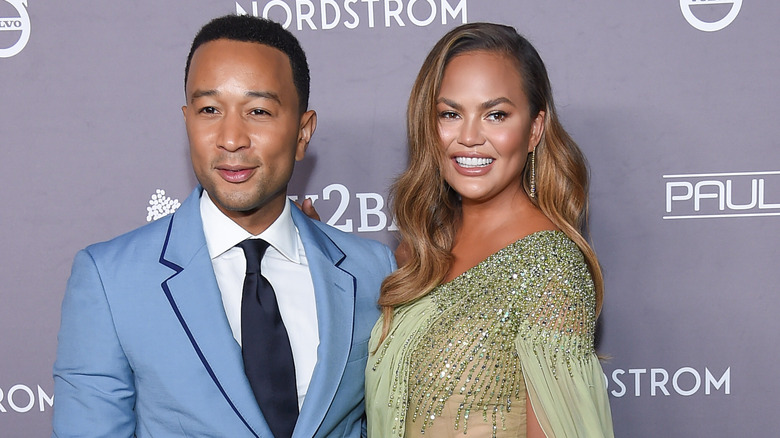 Shutterstock
According to expert matchmaker Susan Trombetti, the chemistry that spouses John Legend and Chrissy Teigen share is undeniable. "You can only imagine that it takes a special someone to be with a very 'say anything, nothing is ever off limits for social media,' fierce and intelligent woman like Chrissy Teigen," Trombetti said. "Chrissy Teigen is full of surprises as well as very sexy and smart. How can he not fall hard for her?"
Alas, chemistry is only the tip of the iceberg when it comes to a longstanding union. Per Trombetti, the power couple has ultimately been able to weather any storm that's come their way because of one key ingredient: solid communication. "I think their relationship works so well because she speaks her mind and good communication in a marriage is just what you need," Trombetti explained. 
Trombetti added that their independence also makes them a great match. "[Teigen] has built a brand separate from his major success, and she is quite successful in her right. This makes a good marriage work even better. You have to have your own thing going on and both do, but yet there is a lot of mutual admiration, love, and passion." 
In short, Trombetti is confident that this is one celeb couple that can go the mile. "He is incredible and devoted, and she seems like she keeps it interesting. That's always good to keep the spark. They work well as a couple."