Vishal Parvani Tells All About His Experience Being On Family Karma - Exclusive Interview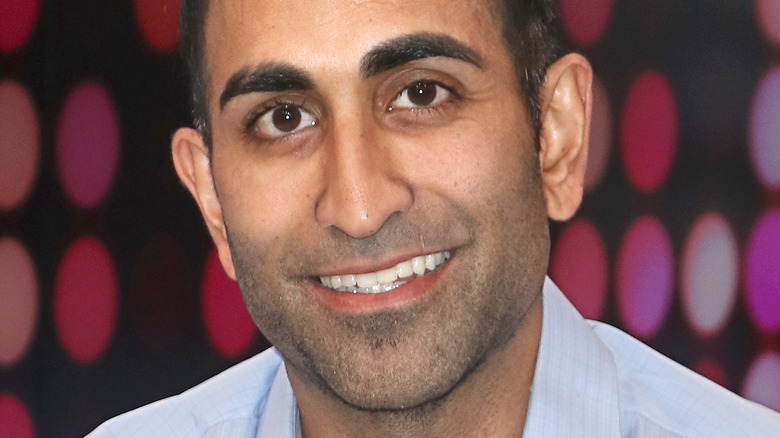 Jim Spellman/Getty Images
"Family Karma" on Bravo has given us an inside look into the lives of a close-knit group of Indian-American adults living in Florida after their families relocated from India years ago. From breaking traditions to breaking hearts, the nine friends have supplied a hearty helping of drama and laughs over the show's first two seasons. Real estate mogul and businessman Vishal Parvani, in particular, has quickly become a fan favorite, thanks to his dazzling smile, party-hard attitude, and his rocky relationship with fiance Richa Sadana .
In an exclusive interview with Nicki Swift ahead of Season 2's sixth episode, Vishal Parvani promised plenty of "endearing moments" and "tears as well" as the series documents his attempts to rebuild his relationship with Richa after she returned his engagement ring. Parvani is just as charming offscreen as he is on Bravo, and he chatted candidly about how the show has affected his romantic life, representing the Indian-American community on TV, and what's in store for the rest of "Family Karma" Season 2.
Vishal Parvani was 'pleasantly surprised' by the reactions to Family Karma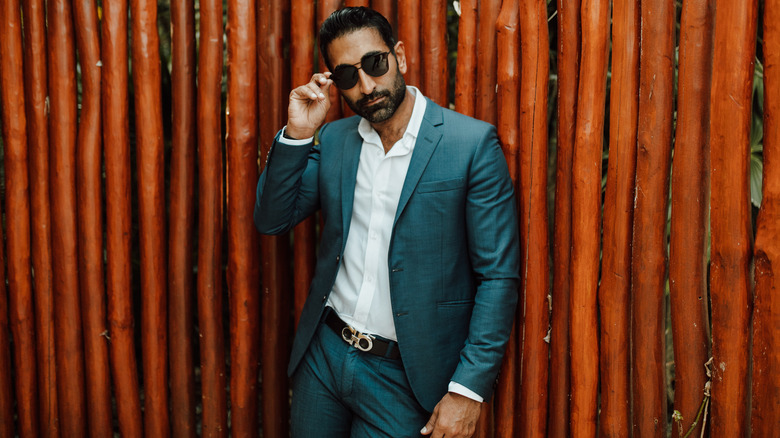 luxart wedding studio
First off, how has your post-pandemic life been, now that things are slowly reopening and getting back to normal?
Well, Miami has been very different from the rest of the country. We've been open for some time now, but I'm glad to see everything returning to some sense of normalcy, because now I'm able to travel again. Now that I'm vaccinated, I feel comfortable to visit different cities again. I think that was a big aspect of my life that was missing, and I'm glad that is returning to some sort of normalcy.
Yeah, I know, the Travel Channel, it just doesn't hit the same way. It really doesn't.
Nope, not at all.
So, we're in the middle of Season 2 of "Family Karma." Following the first season, were you surprised at all by some of the reactions and the people who kind of rallied around the show?
Yeah, I was very apprehensive and nervous going into the first season. I really didn't know what to expect being the first all Indian cast on a major network. So, it was, I guess, a sense of relief that it was taken so positively from the majority of people. I was pleasantly surprised ... because I feel like when I was growing up, I feel that there was not a lot of representation for Indian Americans on TV, and post this show, I feel that it's now kind of cool to embrace your roots. I'm seeing a lot more influences popping up here and there, and being proud to showcase our food, our culture, music. It's awesome.
Family Karma is bringing some much needed representation to unscripted TV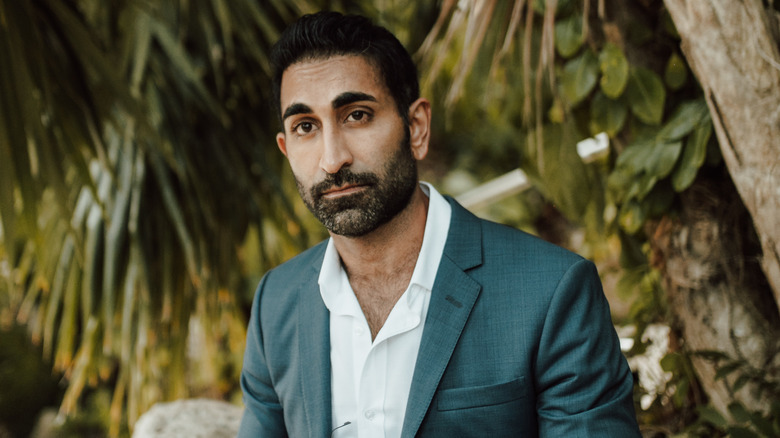 luxart wedding studio
Between "Family Karma" and Netflix's "Indian Matchmaking," we've definitely seen unscripted TV dive a little deeper into some of these different cultures. Was that something you noticed growing up, or thought was important to do getting into the show?
A hundred percent, I really always wanted to see myself, some sort of representation on camera, and that was definitely lacking growing up. The only sad representation that we had was, honestly, Apu from "The Simpsons," and oh God, he was probably the worst thing for us getting made fun of. Yeah, I'm glad to see the direction that we're going, it's awesome to be part of something so special that we got to Season 2, and it's been taken so well.
So, getting into Season 2 a little bit, we've got to see some of your family, and you've talked about your brother a bit this season. Are we going to see any more of your family? Are they camera shy? 
Yeah, I think... Well, I have a brother and a sister. My sister, she lives in Hong Kong, and my brother is, I guess, very private. He does not want to be seen, but he's definitely there. He's definitely there a lot, but... Yeah, so I think as far as my family goes, it's just you're going to get a deeper dive really into my parents, and my relationship. Maybe Season 3, you'll see my brother a little bit more.
There's a lot more ups and downs to come in Vishal Parvani and Richa Sadana's relationship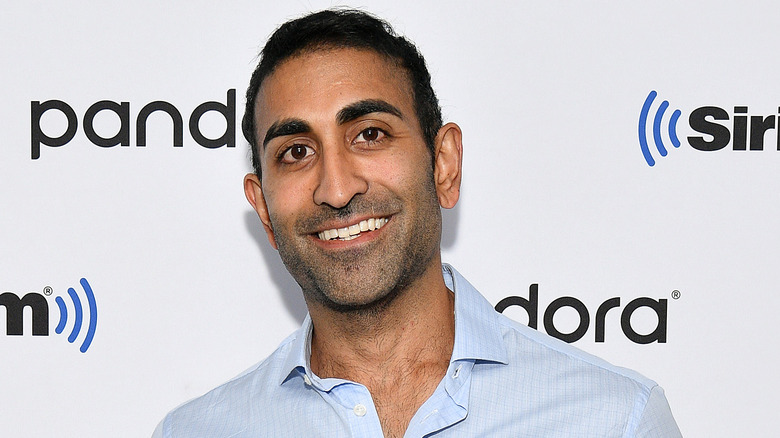 Dia Dipasupil/Getty Images
Your relationship with Richa has been a big part of the show, with her giving you back the ring at the end of the first season. Any hints on where we can expect things to go with you guys as the episodes keep coming?
I wish I could answer that it's a smooth direction, it's a smooth, upward trend. Because Season 2 as you saw, it started with me and Richa really in the rocks, the rock bottom. I had my engagement ring given back to me. There's no such thing as a perfect relationship. I think you get to see both of us grow and embrace more open communication with one another. I wish I could say it's a smooth path, but that's not life. We have a lot of ups and downs, and you're going to see a lot more of that. You're going to see a lot more endearing moments, and a lot more, I guess, tears as well.
I guess that's why they call it reality TV, you get to see the good and the bad. Dating someone in real life and dating someone on TV are really different. Was there any pressure on you two, because your engagement was so publicized on a show like this?
I don't think we're... Or I guess we are, I wouldn't categorize us as anything but normal. We've been in a relationship for nine years, so that's already something that's going against the grain where, I guess, in our culture, really if you're dating someone for one year, you're typically getting married within that first year. So, we're pushing nine years, and engaged for a couple of years now. Do we have pressure from the outside? I don't think that's ever really affected me and her, I think the pressure is just: Are we compatible enough to move it forward? Because if it was up to anyone else, we would be married already, but it's not up to everyone else, it's up to me and her.
Vishal Parvani loves Bravo shows just as much as we do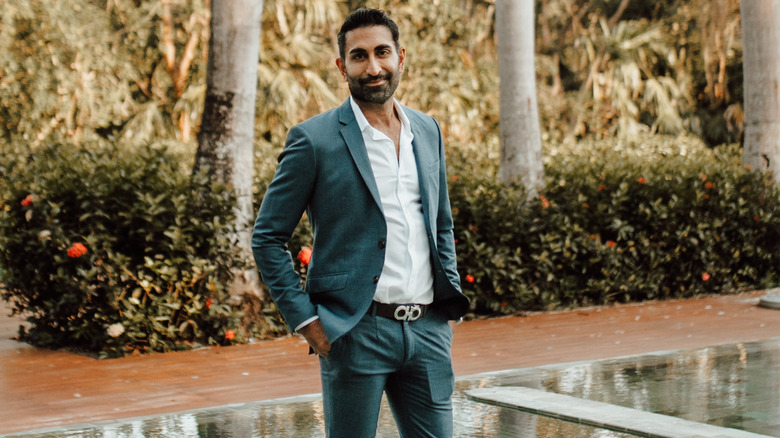 luxart wedding studio
I loved on the show that you said you wouldn't eat octopus after watching "My Octopus Teacher," because same, I love that documentary. Are you a big reality TV and documentary person outside of your own show?
I am. I wasn't always, but it also has to do a lot with when I started dating Richa, which was eight, nine years ago. She really put me in front of all these Bravo TV shows, so we are watching "The Real Housewives of Beverly Hills," and "The Real Housewives of OC" — we were watching "Vanderpump Rules," "Shahs of Sunset." She opened my eyes to this whole world, because there [were] some shows—  I never really gave it a chance, but that was all she watched. It's just funny that it really became full circle. Like, "I guess we're part of that... We were part of those people's lives now, too."
The full Bravo fan to star pipeline. 
Yeah, I know, because ... we are big Bravo fans, and it's funny how this all happened.
As someone who records their life and then sees it air a few months later, how do you feel watching back these big events back on the show?
We're the only ones that get this unique perspective to rewatch our lives and analyze. Would you do something different? No one else has this blessing where — I guess I'll call it a blessing — where you actually get to see what has happened and see other points of view as well. It's crazy, but I wouldn't take back anything I said or did, because that's really my path. But it's just fun that you got to relive it, and see how things could have been taken out of context.
Yeah, and get to have your kind of confessional moments after.
Yeah, seeing that definitely is interesting as well, seeing what people actually think. Seeing my friends' inner thoughts, that's cool.
The drama on Family Karma is just getting started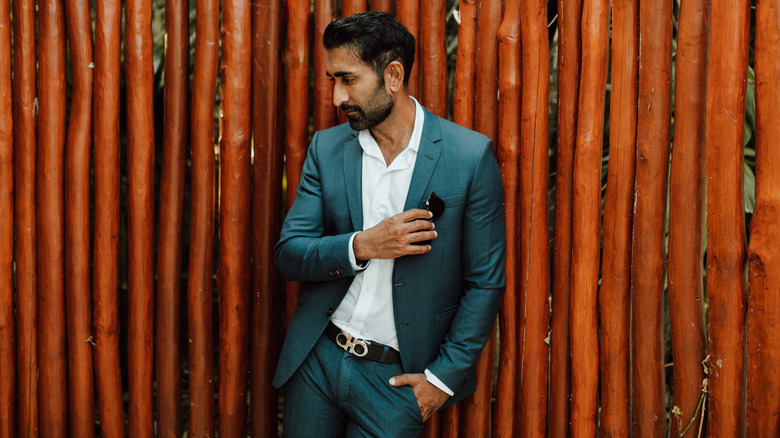 luxart wedding studio
I really loved last week's episode [about Amrit Kapai coming out to Nani], I thought it was really nice, and moving.
Were you bawling as well? I was crying my eyes out. Nani, oh my God, I love her.
Love her too! I was worried going into it, but then it turned out so beautifully, so well done. Anything else we can expect from the season coming up on these next two batches of episodes?
I just watched the next episode, and it's really funny, actually. But it does dive deeper into the whole Nani experience, and you get a lot more, I guess, heartwarming moments there and, I guess, anxiety as well. Then it's Friendsgiving. So, super excited, you got to see all the friends interacting together, and of course, there's always some light-hearted drama that ensues from there.
I'm excited! I love the aspect of seeing a gay Indian wedding be planned on the show, too. That's going to be very fun to watch and see how it affects the family.
I'm going to be the best man. That's my best friend.
That's going to be big!
He's the one that introduced me to Richa as well. They both went to law school together, so we're very, very intertwined.
What a full circle moment. Did you have anything else to add about the show that I may not have asked?
Well, the show, you have to keep watching 9:00 p.m., on Wednesdays, on Bravo. It gets better and better, and I don't know a single person that can't say anything good about the show. The show is fantastic, phenomenal, and everyone needs to watch it. Tell their mothers, tell their daughters, tell their sons, it is the best show. Because you know what? We have the best friends, and family.
Your official Wednesday appointment television right there on Bravo. Do you watch the episodes as they air?
I do, and I try to live tweet it sometimes, or engage a little bit on what's going on.
"Family Karma" airs on Wednesdays at 9/8c on Bravo.