The Truth About LeBron James' Retirement Plans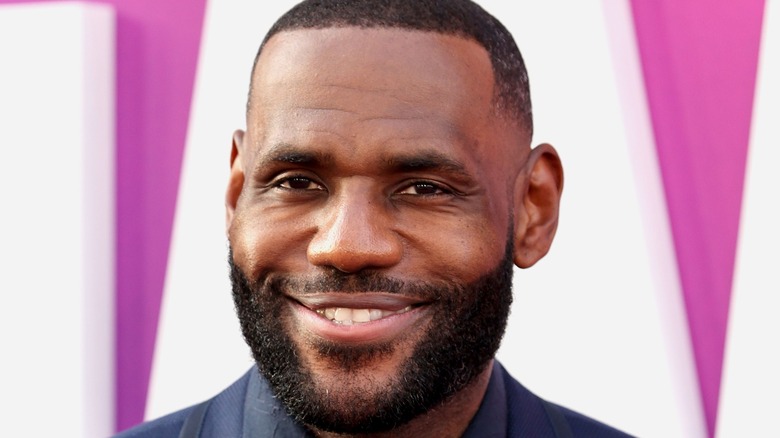 Kevin Winter/Getty Images
As an 18-year veteran in the NBA, it is safe to say that LeBron James has exceeded expectations in the professional sports world. James' impressive career started once he was selected as a first round pick in the 2003 NBA Draft, alongside other basketball stars such as Carmelo Anthony and Dwyane Wade (via Business Insider). James led the Miami Heat to two championship wins, as well as one with his hometown team, Cleveland Cavaliers. Following his stellar run as a major asset to both teams, the athlete shocked the masses when he joined the Los Angeles Lakers in 2018.
"I think timing is everything," James told Lakers reporter Mike Trudell in 2018. "For me to be in this position now, the excitement that I have to be a Laker, I'm happy to be apart of it because I believe the Lakers is a historical franchise, we all know that, but it's a championship franchise and that's what we're trying to get back to. I'm happy to be a part of the culture and be a part of us getting back to that point." Given how long James has been active in the NBA, it makes sense that the athlete is weighing his options when it comes to his retirement plans.
LeBron James wants to retire with the Los Angeles Lakers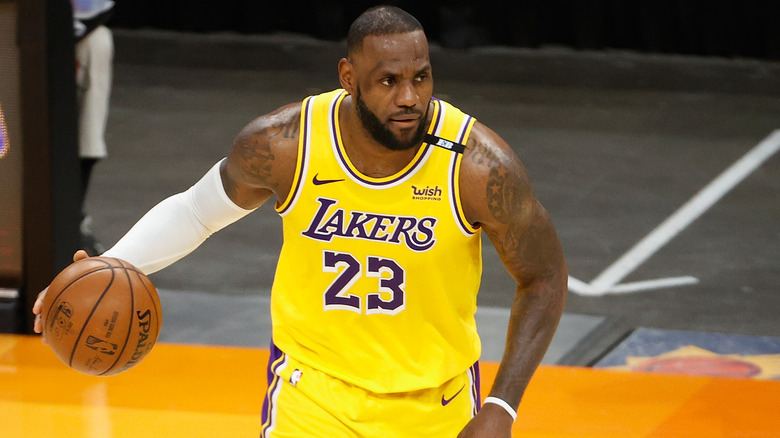 Christian Petersen/Getty Images
LeBron James is clearly reaching the tail end of his career. While it is unclear exactly when the athlete will throw in the towel, James is sure of one thing: finishing his career as a Los Angeles Laker. "I truly hope that I can finish my career with the Lakers," James said during an appearance on the "SmartLess" podcast on July 12. "However many years that is, if it's four, five, six, whatever, seven. I hope I can continue to play the game. I love being in L.A. My family loves being in L.A. Being with a historical franchise like the Lakers is something." He continued, "... It's like me being in 'Space Jam' — I never thought it would be possible. You think about Kareem and Magic and Wilt and Jerry West and Elgin Baylor, Kobe, Shaq and all of them, the whole list goes on."
James has two years remaining on his current contract with the Lakers after signing a two-year, $85 million extension in December 2020 (via CNN). The basketball star is slated to be a free agent following the 2022-23 season.