Why LeBron James Might Be Changing His Jersey Number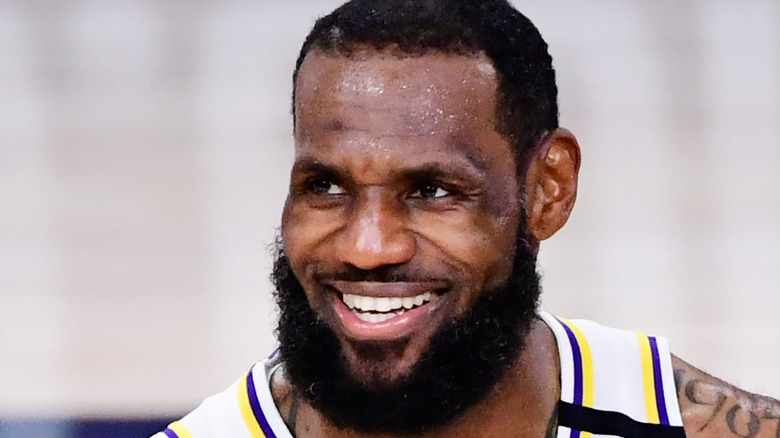 Douglas P. Defelice/Getty Images
LeBron James could be playing under a new jersey number next season. As basketball fans know, James has been wearing the now-iconic "23" number since 2014. First with the Cleveland Cavaliers for 11 seasons, then with the Los Angeles Lakers for the last three. As reported by The Athletic, James will be reverting back to the jersey number he wore with the Miami Heat: No. 6. 
Per CBS Sports, the Lakers star has actually been trying to change his jersey number for a while. In 2019, for example, James was supposed to give the No. 23 to newly acquired player Anthony Davis, who had been wearing the same number throughout his college and professional sports career. But for whatever reason, the change never happened, and Davis' jersey sported the No. 3.
This time, however, it looks like James may be changing his number for real. And quite surprisingly, it sounds like it could be part of a marketing strategy for "Space Jam 2." Keep reading for more details.
LeBron will reportedly change his number because of 'Space Jam 2'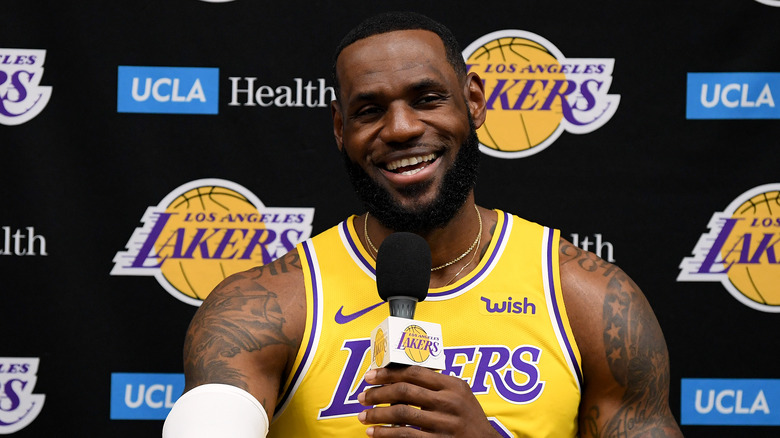 Harry How/Getty Images
As reported by The Athletic, LeBron James is expected to change his jersey number after the release of "Space Jam: A New Legacy," the sequel to the iconic movie from 1996. In the new animated film, James will be wearing the No. 6 — so it makes sense that he would stick with it once the actual 2021/2022 NBA season kicks off.
In case you missed it, James is starring in the upcoming movie, replacing Michael Jordan as the Looney Tunes squad's star player. Releasing in the U.S. on July 16, 2021, the movie is produced by Warner Bros. and SpringHill Entertainment, James' own production company. And for obvious reasons, the NBA star has been shamelessly plugging his upcoming movie off-the-court. "I think I'm going to play for the Toon Squad this summer instead of the Olympics," James said during a post-game conference on June 4. 
He continued, "I think that's what my focus [is] on, trying to beat the Monstars, or the Goon Squad, we call them now...Didn't have much success versus the Suns, so now I am gearing my attention to the Goon Squad here in July, mid-July." We can't wait to watch it!