The Truth About Michael Jordan And LeBron James' Relationship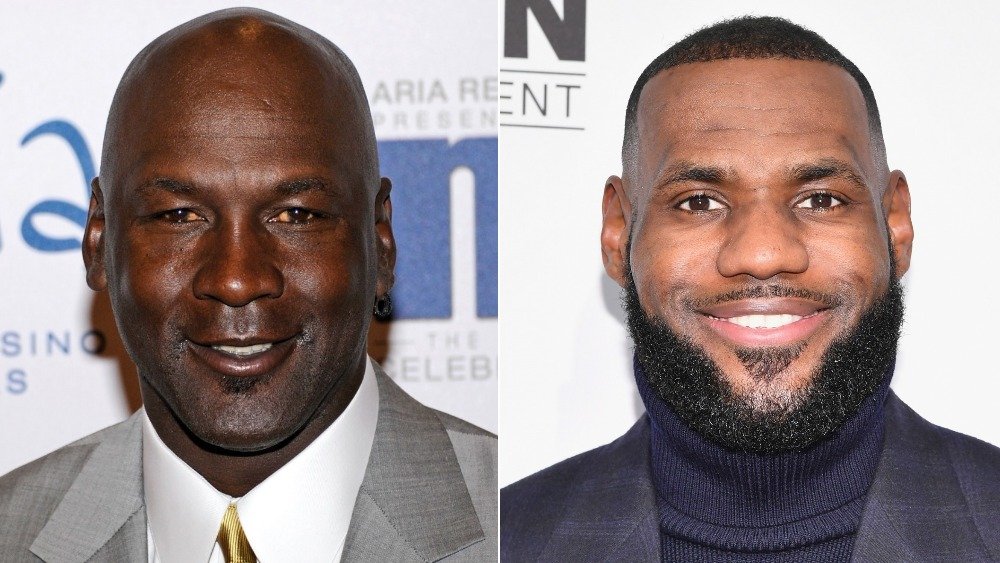 Ethan Miller, Slaven Vlasic/Getty Images
Michael Jordan will always be one of the NBA's most-admired legends despite the fact that he retired (for the last time) in 2003. During Jordan's unforgettable playing days, his relationships with fellow basketball stars and those who worked around the professional athletes — including Larry Bird, Reggie Miller, B.J. Armstrong, and Ahmad Rashad — ranged from friendly rivalries to obvious oppositions, as well as at least one full-on feud. 
While LeBron James never competed against Jordan due to the fact that he wasn't drafted until 2003, the younger ball-handler did respond to an ESPN article that claimed James "fantasizes about playing with Jordan ... as his teammate, not his adversary." Granted, while that sounds totally understandable, it apparently isn't quite accurate.
"No I didn't say I envisioned MJ as a teammate not an adversary," James tweeted on May 19, 2020. "I love the greats and would have loved to play with them all during their runs because I [am] a historian of the game." However, he also added, "but ... I also would die to compete vs every single one of them too!"
While that certainly clarified some of James' thoughts considering Jordan, it wasn't all he had to say about his relationship with the older sports icon.
LeBron James called Michael Jordan a 'superhero'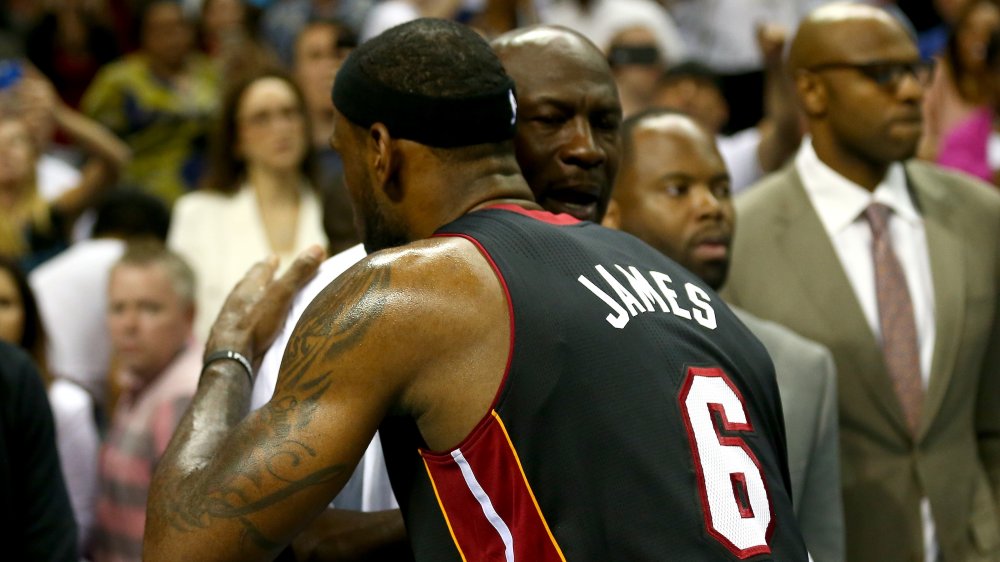 Streeter Lecka/Getty Images
LeBron James may be one of the most celebrated players in the NBA these days, however, he's still someone who looks up to the great athletes who came before him, including Michael Jordan. While clarifying his thoughts around the idea of playing against versus playing with Jordan, James tweeted a message directly to the NBA legend, writing, "MJ Thank You for being my angel, inspiration, [and] superhero!!"
While that made it clear how much James was touched and motivated by Jordan's influential career, on May 10, 2020, he also discussed what he went through when Jordan announced his first retirement in 1993, which was something that was addressed during ESPN's 10-part documentary, The Last Dance. "Definitely cried this day. 9 years of age," James tweeted honestly. "Just Couldn't believe it."
Granted, Jordan's retirement wasn't easy for many fans to accept (once he retired for good, that is), but at least he left behind a legacy that continues to inspire top players like James.