The Truth About Michael Jordan And B.J. Armstrong's Relationship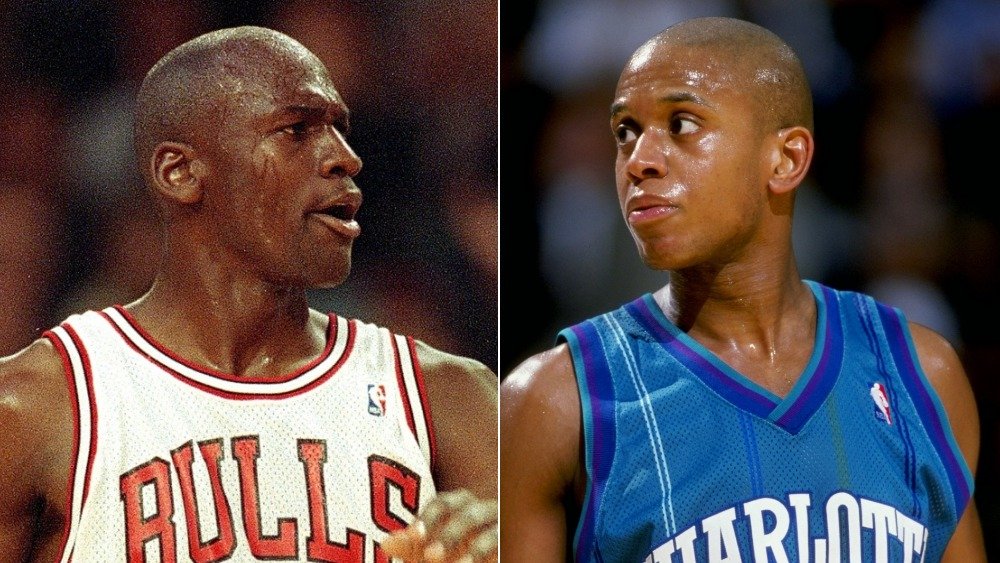 Robert Sullivan/Getty Images
Michael Jordan and B.J. Armstrong are friends, former teammates, and former opponents — which can lead to a complicated relationship. In The Last Dance, the ESPN-produced 10-part documentary following the journey of the 1997-98 Chicago Bulls' chase for a sixth championship, their relationship was a hot topic of discussion.
It turns out the two were teammates on the Chicago Bulls for several seasons — up until Jordan's first retirement in 1993, according to the Chicago Tribune. The murder of Jordan's father in early 1993 reportedly played a role in M.J.'s decision to walk away from the hardwood. After Jordan spent a season away from basketball to try and make it in baseball, Armstong reportedly encouraged Jordan to come by a Bulls practice to see the guys. As Armstrong tells the Tribune, it seemed like the right thing to do.
"I just wanted to be a good friend and I just saw something in him," the former point guard said. "When you see someone who really loves something ... he loved it. He didn't like it. He loved it. That's who he was. And out of respect to the game of basketball, I wanted to be a good friend." Jordan attended a practice, then another, and soon he was coming out of retirement to lead the team to even more NBA championships! 
But that doesn't mean the relationship between M.J. and B.J was always peaceful.
Michael Jordan and B.J. Armstrong were also rivals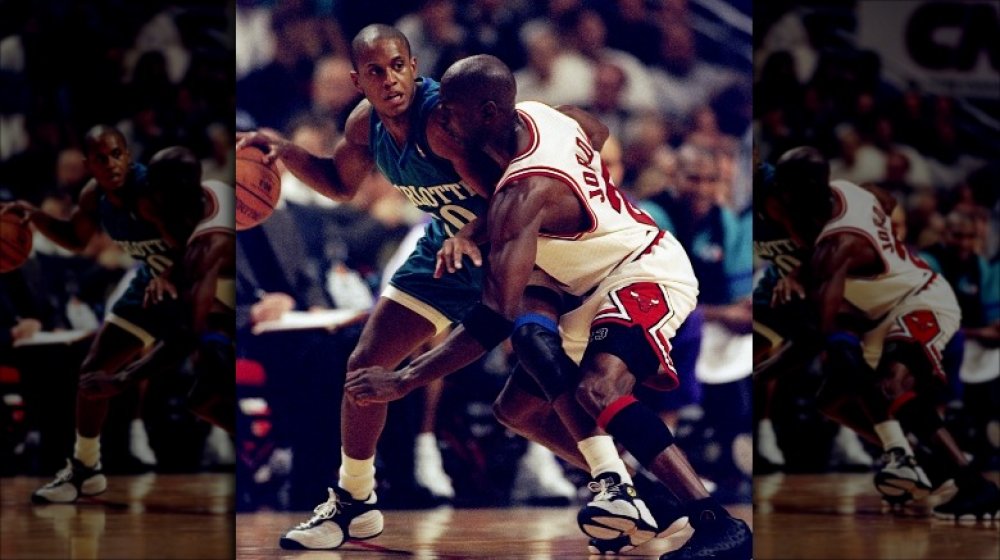 Jonathan Daniel/Getty Images
Not only were Michael Jordan and B.J. Armstrong teammates on the Chicago Bulls for several seasons, but Armstrong was largely responsible for Jordan coming out of retirement in 1995. Interestingly enough, in the 1998 playoffs, they found each other on opposing sides as Jordan and the Chicago Bulls took on Armstrong and his new team, the Charlotte Hornets.
According to ESPN, the Hornets went up 2-0 in the series after Armstrong nailed a buzzer-beater in the last second of Game 2. He celebrated by fist-pumping and jumping around, which reportedly upset Jordan, who used that emotion to fuel a comeback.
"I felt like B.J. should know better," Jordan said in The Last Dance documentary. "If you're going to high-five and talk trash, now I have a bone to pick with you. I'm supposed to kill this guy. I'm supposed to dominate this guy. And from that point, I did.
Armstrong clearly still holds his former teammate in high esteem. In The Last Dance, he eloquently sums up why Jordan is a champion. "Michael Jordan didn't even really play basketball anymore," he said in the documentary (via Bleacher Report). "He just figured out how to win the game. He knew how to steer momentum. He knew how to get guys going. He was just playing a different game than the rest of us. He let us play, but he was there to win the game."