Here's How Much Mel Gibson Is Really Worth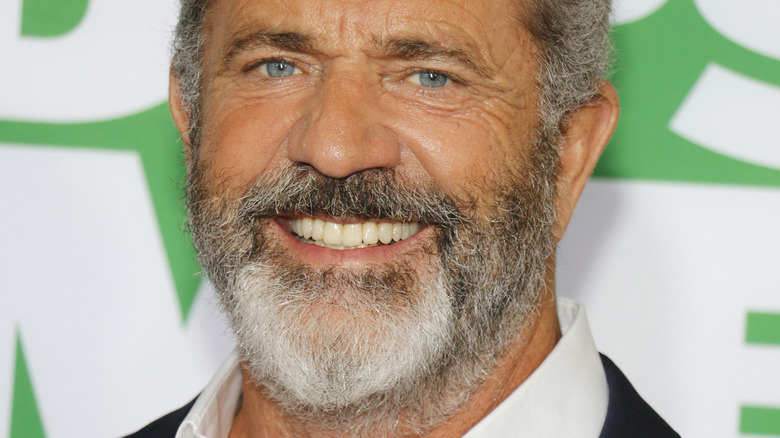 Shutterstock
Mel Gibson was once one of the most reliably bankable movie stars in the world. An expletive-filled DUI arrest in 2006 then seemingly changed much of the public's perception of him, not least of all because Gibson was accused of anti-Semitism then and several times more in the years following. Things continued on a downward slope for the embattled actor-director when phone calls with Gibson berating ex-girlfriend Oksana Grigorieva leaked in 2010, with Gibson hurling no shortage of racial epithets her way, per Salon. The actor spoke to Deadline about his tainted public image in 2011, saying, "I could easily not act again. It's not a problem." 
Longtime friend Jodie Foster, however, gave Gibson the role critics called "the best of his career," per Deadline, when he was cast in 2011's "The Beaver." Then, with a major ensemble role in 2014's "The Expendables 3" alongside Sylvester Stallone and Jason Statham, Gibson was back. And/or never truly canceled. In fact, 2016's Andrew Garfield-starring "Hacksaw Ridge," which Gibson directed, earned him a Best Director Oscar nomination in 2017. 
The actor, whose 11-child-strong family moved from New York to his grandmother's native Australia when Gibson was 12 years old "for economic reasons" per Money Inc, appears to have survived his bad PR storm. Gibson is even expected, per IMDB, to direct the in-development Western, "The Wild Bunch," with Michael Fassbender, Jamie Foxx, and Peter Dinklage in 2022. Let's take a look at how much the seemingly unstoppable force of Hollywood is worth. 
Mel Gibson remains filthy rich despite divorce and bad PR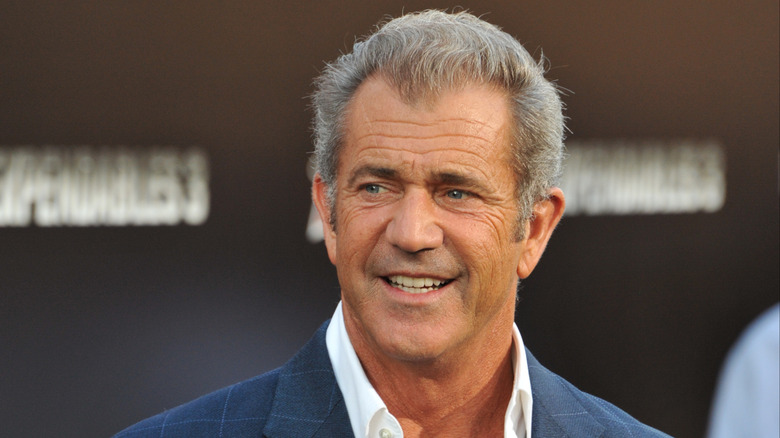 Shutterstock
According to Celebrity Net Worth, Mel Gibson is sitting pretty at an estimated worth of $425 million. Given that his divorce settlement with ex-wife Robin Moore in 2011 cost him $400 million, per the Daily Mail, that is really something. He was worth $850 million before then, in other words! 
With all the controversy in the star's personal life, it's easy to forget how much of a multifaceted and prolific Gibson truly has been. After all, his directorial debut, "Hamlet," came in 1989, the same year he starred in the sequel to the iconic buddy action-comedy "Lethal Weapon." "Lethal Weapon 2" was such a smash that, per Celebrity Net Worth, he earned $10 million for "Lethal Weapon 3" and $25 million for "Lethal Weapon 4." 
It was Gibson's decision to take a chance on his directorial efforts, however, that resulted in his hundreds of millions. As Forbes reported, after spending fruitless years trying to bankroll his pet project, 2004's "Passion of the Christ," Gibson finally poured $30 million of his own money into the film's budget (not counting the additional estimated $15 million used on marketing, which brought his total investment to $45 million). Forbes projected Gibson to have personally earned $300 million from the film's revenue in 2004, but that wasn't all. The religiously themed moneymaker also brought Gibson $50-100 million in merchandise sales and another $75 million in DVD and video sales.