The Real Reason Rob Lowe Left Parks And Recreation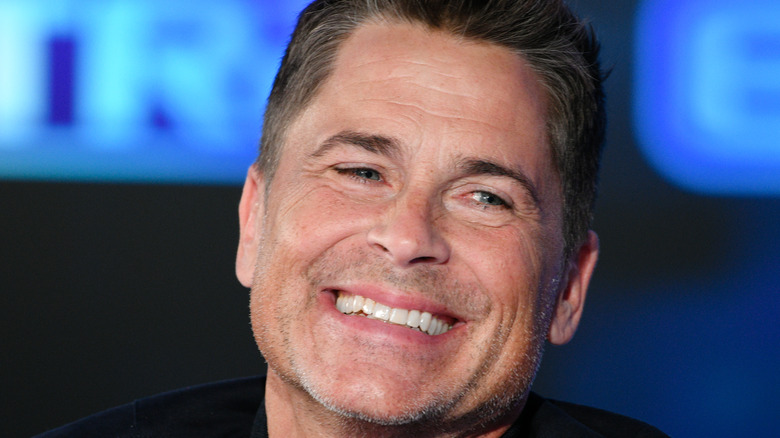 Noel Vasquez/Getty Images
Of all the things to endear itself to TV fans, you wouldn't think a small municipal government branch in Pawnee, Indiana, could top the list. But the Pawnee Parks and Recreation Department — which was the subject of "Parks and Recreation" — grew into one of the most beloved sitcoms on the air, giving us a satirical look at government and society, while making us laugh out loud with the cast's shenanigans. Helmed by Amy Poehler as the bubbly Leslie Knope, "Parks and Recreation" had comedy written into its DNA from the start, but things only got funnier with the addition of new characters like Ben Wyatt (Adam Scott) and Chris Traeger (Rob Lowe). 
As Chris Traeger, Lowe visited Pawnee to help solve the town's budget problems and eventually transitioned into acting City Manager. All the while, Traeger captured viewers' hearts with his sunny outlook on life, his workout philosophies, and many adorable quirks. He and co-star Rashida Jones, who played Knope's sidekick Ann Perkins, had a will-they-won't-they romance that culminated in a marriage. Shortly afterwards, both characters quietly exited the show in Season 6. Per Cheat Sheet, "their storyline had them moving to Michigan after starting a family," but in reality, there was another reason for Lowe (and Jones') decision to quit "Parks and Recreation." What was it?
Rob Lowe wanted to pursue different opportunities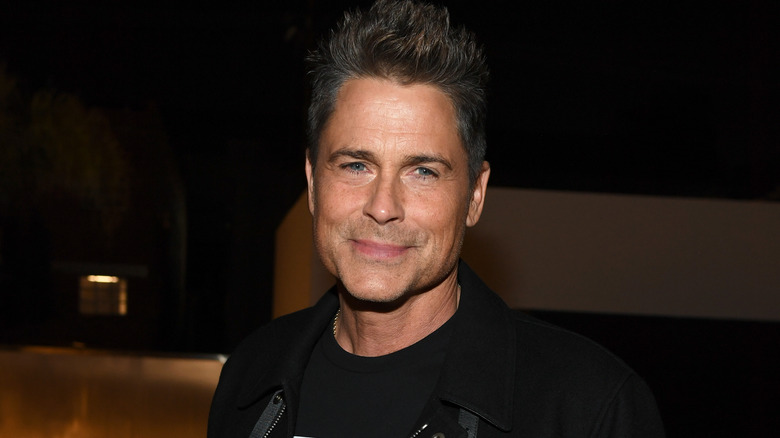 Kevin Mazur/Getty Images
When actors leave shows before they wrap, there's often a problematic reason at play. But executive producer Mike Schur was quick to clarify this wasn't the case for actor Rob Lowe. Speaking to HuffPost in 2013, Schur explained that both Rashida Jones and Lowe felt that the time was right to pursue opportunities beyond "Parks and Recreation." "We had the idea creatively to sort of move in that direction [for the characters to exit] and it totally dovetailed and aligned with what the two actors envisioned for themselves in their careers. So it's a big, happy, mutual hug-fest celebration," Schur said.
Just as people grow up, get married, and move to other places, so too did life imitate art for Jones and Lowe. As their respective characters planned a family together, Pawnee suddenly seemed a little small for the duo's big dreams. "They are moving into a new phase of their lives and they have a lot of things to consider and they're going to consider them, and that leads to them leaving town," Schur added (via HuffPost). That said, both Jones and Lowe remained close with their "Parks and Recreation" castmates, proving that their premature exit was only ever amicable. According to Cheat Sheet, they both attended the show's reunion special in 2020, video-calling from Ann Arbor, Michigan (where their fictional characters lived post-Season 6). Leaving before the finale clearly didn't put a damper on their relationships with co-stars!