How Adam Lambert Became The Lead Singer Of Queen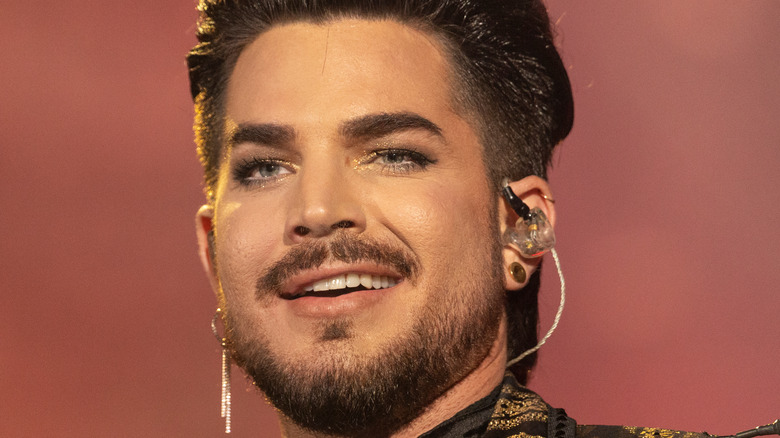 Shutterstock
Adam Lambert has come a long way. The singer, actor, and model first caught audiences' attention when he appeared on the eighth season of FOX's "American Idol." Lambert impressed then-judges Simon Cowell, Paula Abdul, and Randy Jackson with his rendition of Queen's "Bohemian Rhapsody," earning a golden ticket to Hollywood, according to Billboard. Lambert made it all the way to the final and placed second, losing the competition to Kris Allen. However, he didn't let the results get in the way of him becoming a successful singer. Lambert signed a record deal immediately after the show ended and racked up four Top 10 albums, including 2012's "Trespassing," which went to No. 1.
Since 2011, though, Lambert has been touring as a featured artist with Queen for several concert tours. They released a live album titled, "Live Around the World" in 2020, which peaked at No. 12 on the Billboard Charts. But how exactly did Lambert take over Freddie Mercury's mantle and become the lead singer of Queen? As it turns out, it had a lot to do with a good friend's recommendation.
Queen discovered Adam Lambert on American Idol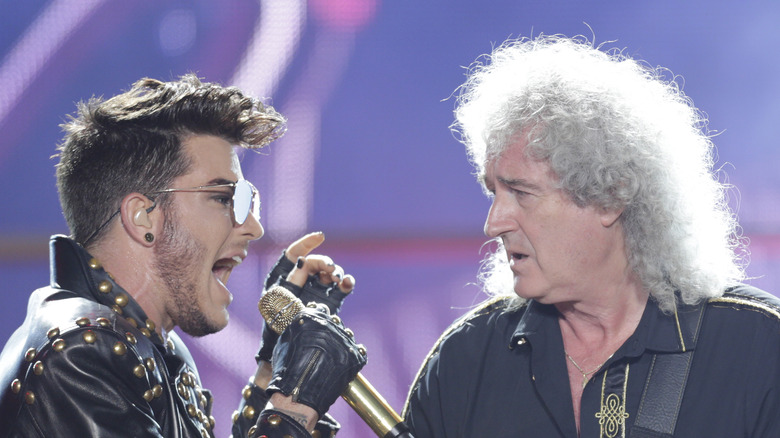 Shutterstock
The evolution from Queen to Queen + Adam Lambert was all thanks to "American Idol." As Queen drummer Roger Taylor recalled in an April 2019 interview with Good Morning America, he had his friend to thank for asking him to tune into the singing competition. "A friend of mine called me up and said, 'I've just seen the most amazing singer on American Idol,'" he said about Lambert's run in 2009. "I checked it out and [Lambert] was singing 'Whole Lotta Love' by Led Zeppelin and just blowing it away. Fantastic."
Taylor's enthusiasm for Lambert also rubbed onto guitarist Brian May; both of them contacted the producers of "American Idol" and arranged a collaborative performance with him on the season finale. The performance was the start of their decade-long partnership, with Taylor saying that they all got along "magically" with Lambert.
May further complimented Lambert, saying the late Mercury would've been jealous of his talents, telling Yahoo in 2018, "Freddie would love and hate him...He's so free with his interpretations, and it's spine-chilling, just the sound he makes and the way he interprets a song."