Inside Kerri Walsh Jennings' Marriage To Casey Jennings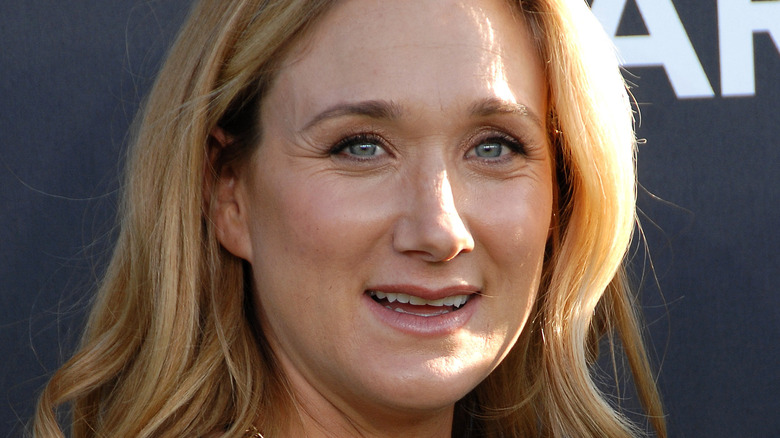 Shutterstock
Kerri Walsh Jennings and Casey Jennings are spouses who can understand each other's work life in a way that few other couples can. Walsh Jennings is a five-time Olympian who has taken home three gold and one bronze medals during her illustrious beach volleyball career, making her the sport's most-decorated Olympian. Her husband is a former member of the U.S. Beach National Team.
Jennings later became a coach with a star student: his wife. Walsh Jennings turned to her husband when she and her partner Brooke Sweat realized that they needed "an edge" ahead of the 2020 Summer Olympics in Tokyo. However, she confessed that the couple's working relationship wasn't great, and she admitted that it was her fault. "With my husband, I'm kind of an a-hole," she said on the documentary series "Bay Area Revelations." "I've never pushed back as much on a coach, and I don't even know why."
Walsh Jennings ultimately didn't make the 2020 Olympic team (via NBC), but she's still a winner. She has three energetic children — Joey, Sundance, and Scout — who can help turn that frown upside down when things don't go her way. She also has a husband who enjoys fatherhood. "He's such an amazing father and partner and he loves it," she told The Local Moms Network. However, it took a lot of hard work to build this incredible support system.
Why Kerri Walsh Jennings' husband was ready to walk away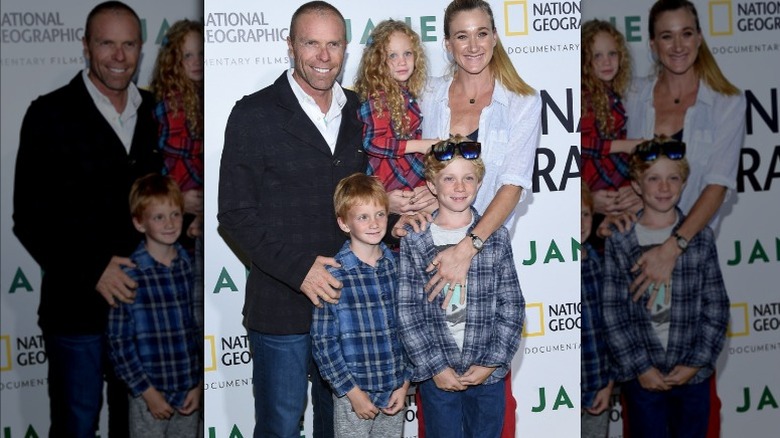 Shutterstock
Kerri Walsh Jennings and Casey Jennings got married on December 4, 2005. Their fairytale wedding in La Quinta, California was featured on the Lifetime series "Get Married." "Yeah, it was the best day of my life, for sure," Jennings said.
But the couple's wedded bliss didn't last long. Ahead of the 2016 Olympics in Rio de Janeiro, Kerri Walsh Jennings made a shocking admission about her marriage. She told USA Today that Casey Jennings almost left her in 2008 while she was pregnant with their first child. "At the time, my husband was done," she recalled. She revealed that her intense focus on her volleyball career was negatively impacting the rest of her life. "In putting my head down and going to work, I disconnected from my husband and my family," she said.
To save their marriage, Walsh Jennings enlisted the help of sports psychologist Michael Gervais, and Jennings went to rehab for alcohol abuse. After six months of work on rebuilding their relationship, Walsh Jennings saw the light at the end of the tunnel. "Every day was just really gnarly but beautiful. You know, growth is beautiful," she said. Her second pregnancy would be a much happier one — she won a gold medal at the 2012 Olympics while she was six weeks pregnant. Now, she puts her marriage ahead of work. "My relationship with my husband is my biggest priority," she told The Local Moms Network. 
If you or anyone you know is struggling with addiction issues, help is available. Visit the Substance Abuse and Mental Health Services Administration website or contact SAMHSA's National Helpline at 1-800-662-HELP (4357).